Qovery Demo Day Summary - December 2022
Our last Qovery Demo Day took place on a live on Tuesday, 20th of December.
This event aims to give you some insights into what we did during the past month and what's next and showcase some of our new features.
This Demo Day was a bit special, as it was the last of the year, and to celebrate, we brought the entire team along to do a retrospective of the year and answer any questions you might have about our product.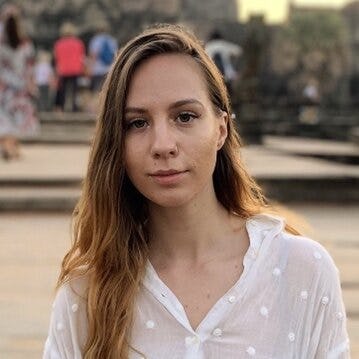 Albane Tonnellier
December 26, 2022 · 6 min read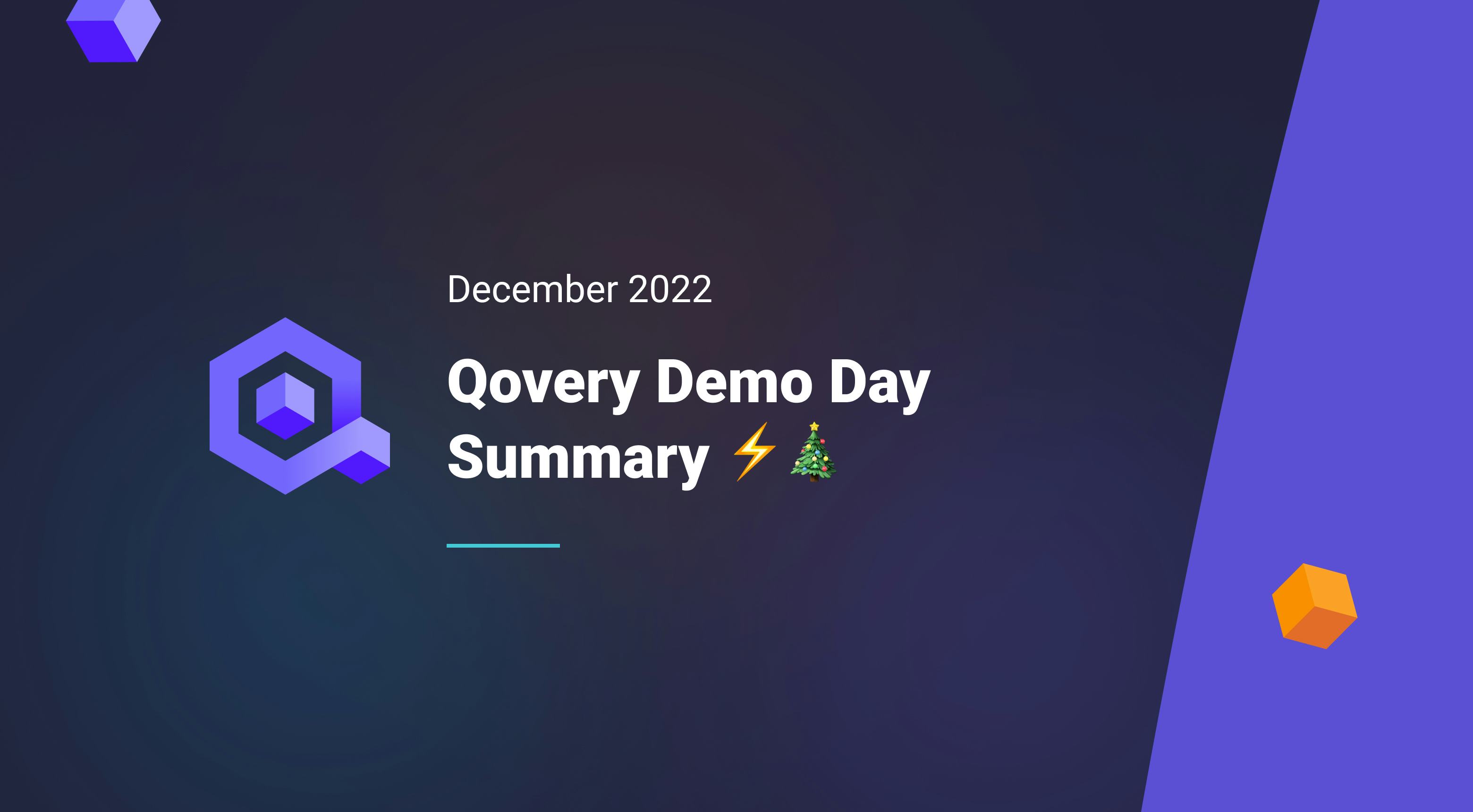 5min: What we worked on last month
20min: Retrospective and questions with the whole team
5min: The last word of 2022
Q4 is coming to an end, and the last month was busy; while we can't quite show you everything we've been working on, let me share the 3 top releases with you!
Already available on the V2, the Deployment Logs are also available on the V3!
If you need to take a closer look at what is happening while an operation is in progress, the deployment logs are what you need.
Note that deployment and application logs are merged into one interface, so you can navigate between them easily by changing tabs.
We tackled accessibility a few months ago in this Changelog, but we are now doing it again for our V3 console.
We made sure that with our changes, colors are accessible to people with and without disabilities, and every text and icon meets color contrast requirements. These requirements follow the Web Content Accessibility Guidelines (WCAG) 2 Level AA Conformance.
The process to make these changes was to check the contrast between the text and background in the components and then modify the colors with darker nuances.
Here is a glimpse of the new interface with those color changes 👇🏻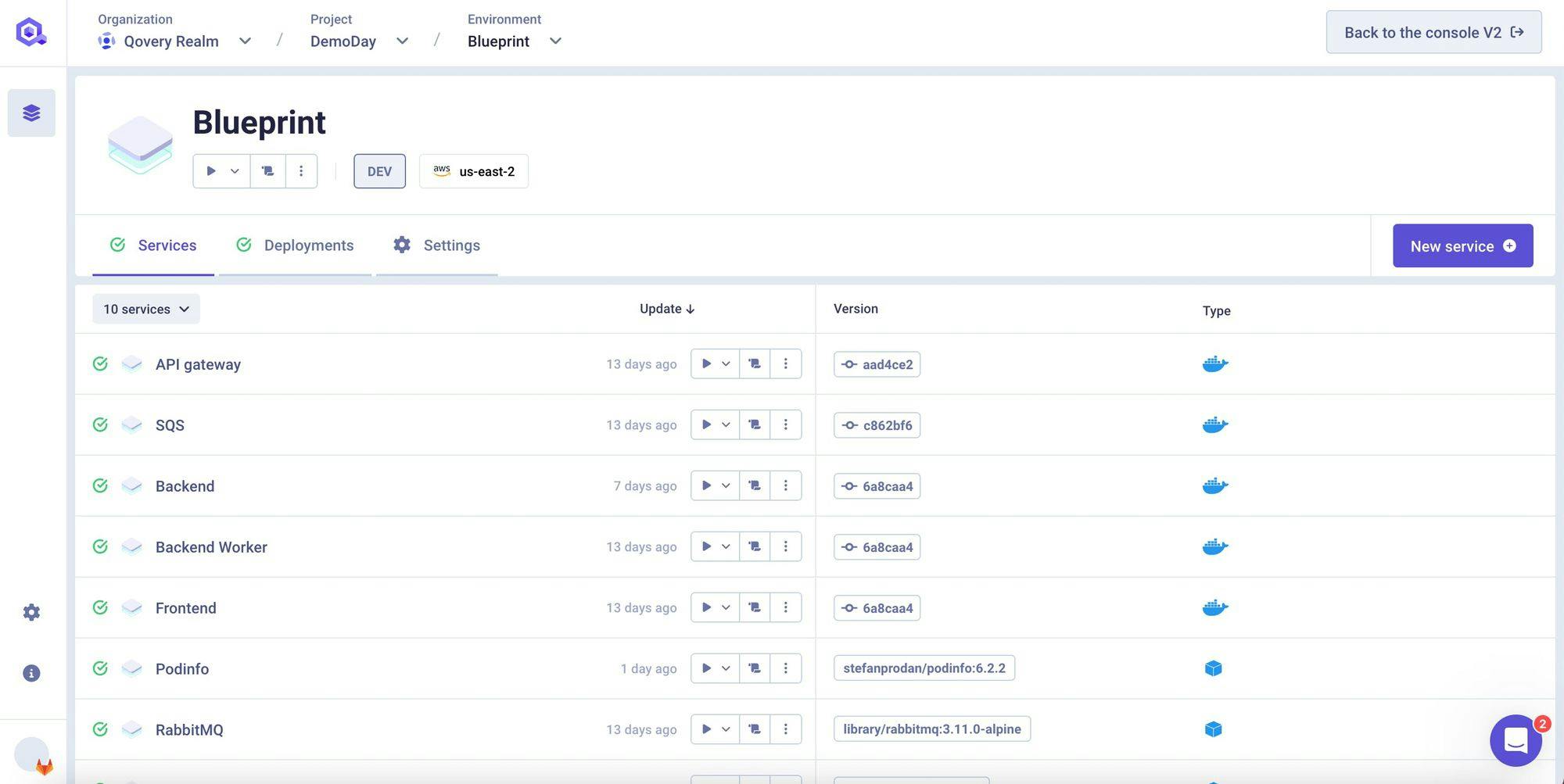 We partner we Gitpod with an integration straight into the Qovery console.
The goal? Increase your velocity to ship, and test what you are about to ship in a production-like environment to avoid bad surprises in production.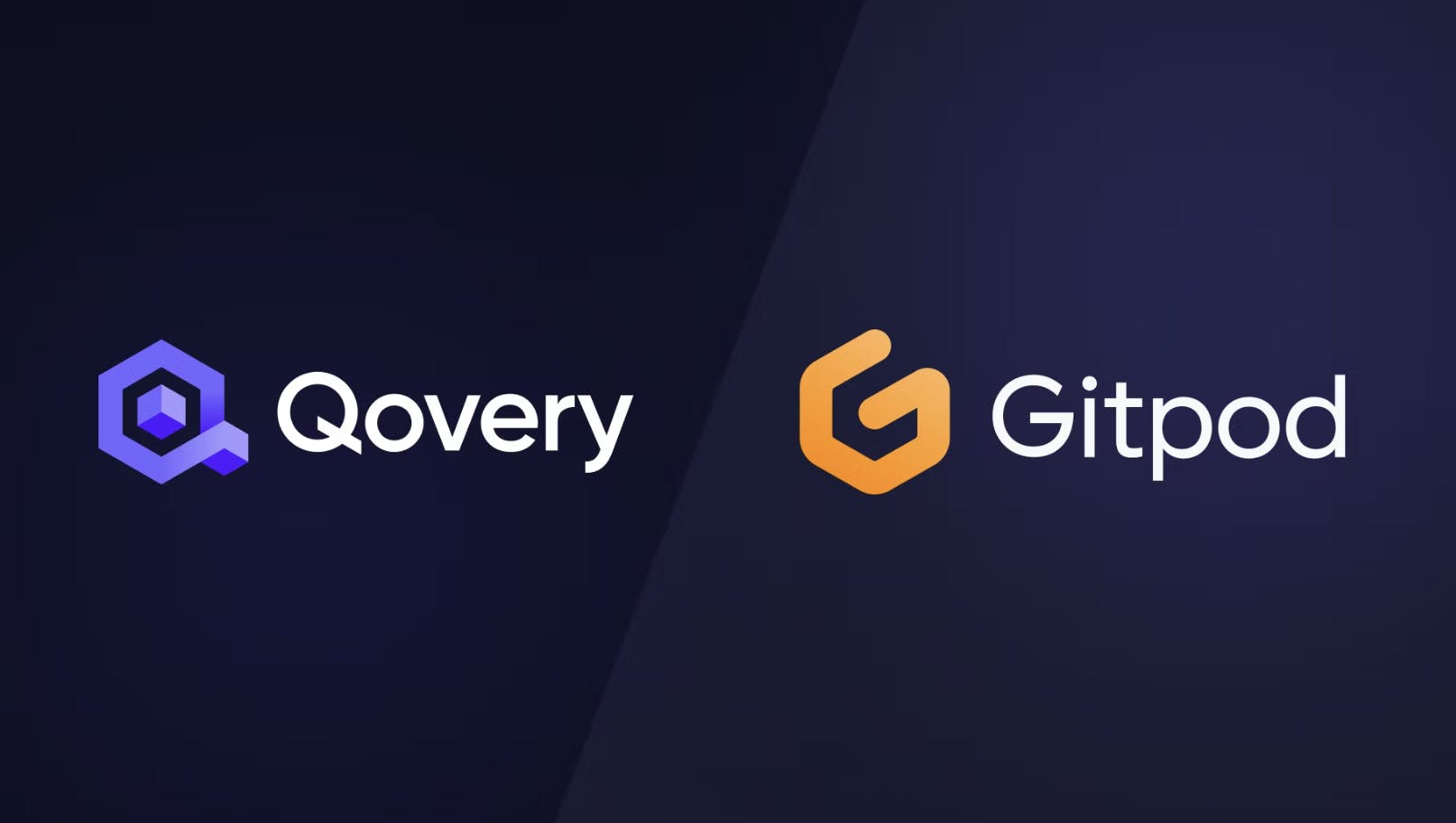 Our team has been busy working on various projects this year, including a brand-new version of our web console. To give you a more comprehensive overview of what we've been up to, I've invited most of the Qovery team to join me today and share their insights. I prepared some questions for the team! When preparing the questions, I realized that we had plenty of subjects and that it would be hard to fit all of them, so I kept only 2 or 3 subjects by quarter. Are you ready? Let's begin!
According to Alessandro, the Lead Product Manager, Roles-Based Access Control (RBAC) was a critical feature for him. He emphasized the need for control over permissions to access projects and environments, which was previously missing from the platform. Romain, Senior Software Engineer, also highlighted the Shell feature recently added to the Qovery CLI: from your terminal or the CLI; you can access it as if it was an SSH session inside one of your pods running on your cluster so if you want to debug or get into the environment where is running your application, you can use Qovery CLI and the Shell of it.
Romain explained that the Terraform Provider is mainly used by DevOps Engineers to automate the process of bootstrapping an environment and a cluster on Qovery. By using the Terraform provider, these engineers are able to manage Qovery as if it were infrastructure as code, simplifying the process of deployment and configuration.
Benjamin D, Senior Frontend Engineer, stated that he would repeat the process of rebuilding the V3 from scratch in React without hesitation, as it was a complete success.
Mainly thanks to Remi's guidance, as he had some previous experience with React and also the previous experience they acquired about the product working on the V2.
Remi, Frontend Engineer, added that it was a significant project that took several weeks, but it was enjoyable to develop the product while ensuring that the developer experience was top-notch.
When considering partnerships, Morgan (Co-Founder) explained that we evaluate a few key factors. Firstly, we ensure that we align with the same values, whether it be related to the product, customer focus, or shared mission. We also consider how our partnership can bring value to our customers, and whether our products complement each other. Additionally, we pay close attention to customer feedback to determine what may be missing and which products may be a good fit for us. Romaric (CEO and Co-Founder) added that we spend a lot of time testing and comparing products to make informed decisions.
Benjamin C, Software engineer, explained that in the past, it was difficult to access infrastructure logs in as it wasn't available in the user interface, and they had to look for information in the role logs in the cluster and the engine logs, so they had to search for information in the cluster and engine logs. However, adding these logs to the UI allows for standardized error reporting across different cloud providers. This standardization allows Qovery to provide users with the error message, as well as helpful tips and documentation to resolve it.
As Romain said, this was requested by many people as Docker can be used on Qovery to build your application which lets you get started quickly. Still, once they mature a bit in their use of Qovery, most of them start to use dedicated products for their CI where they want to run tests and have more control; that's when they want to build their own image and push it on their own registry. In response, Qovery added the ability for users to use their own custom images, rather than just those built within the platform.
Alessandro also noted that the update allows users to use any public image, such as those found on Docker Hub, rather than just those built from a repository.
According to Marie, People Manager, the main challenges faced by the company this year were centred around hiring, establishing and formalizing the company culture while providing support to the team in their daily tasks. Despite these challenges, Marie mentioned that Qovery has proven to be adaptable and ready to face any struggles that come its way.
After a bit of reflection on that one, we had a winner for both the Backend and Frontend teams: drumroll 🥁 ****Variables! The reason behind that was mainly because of the inheritance between organizations, projects and environments and especially the secrets, as everything is encrypted. However, Benjamin also mentioned that these challenges bring the team closer together and allow the Backend and Frontend teams to collaborate and work through the issues as one, strengthening team cohesion
Next year is going to be busy and full of good things to come as well, and we want to focus a lot on DevOps needs Ops needs in terms of governance control, for example, but before:
Thank you again for joining us at this Demo Day right before the end of the year and for your trust because our product, team, and vision would not be possible without your support. If you have questions, don't hesitate to contact us on Forum or directly on the chat from our website.
We hope to see you at the next Qovery Demo Day and wish you a happy new year. 🎄
If you missed the live event, you can watch the replay below. 👇🏻
Please note that my weird voice and the delay during the live event was due to me being home for the holidays and not because I am a robot. 🤖
Your Favorite Internal Developer Platform
Qovery is an Internal Developer Platform Helping 50.000+ Developers and Platform Engineers To Ship Faster.
Try it out now!
Your Favorite Internal Developer Platform
Qovery is an Internal Developer Platform Helping 50.000+ Developers and Platform Engineers To Ship Faster.
Try it out now!