The Future of Qovery - Week #2
During the next nine weeks, our team will work to improve the overall experience of Qovery. We gathered all your feedback (thank you to our wonderful community 🙏), and we decided to make significant changes to make Qovery a better place to deploy and manage your apps.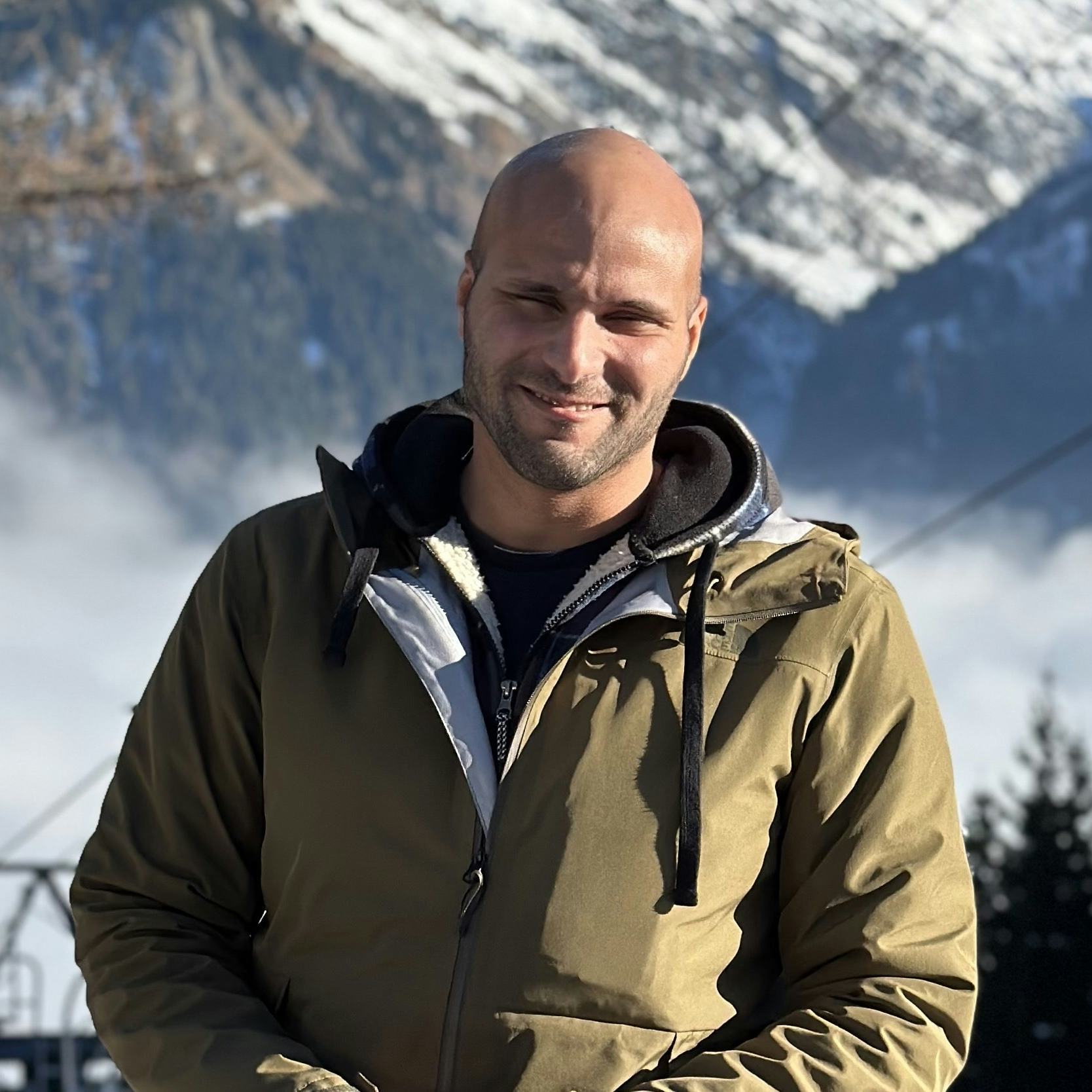 Romaric Philogène
March 13, 2021 · 2 min read
Written by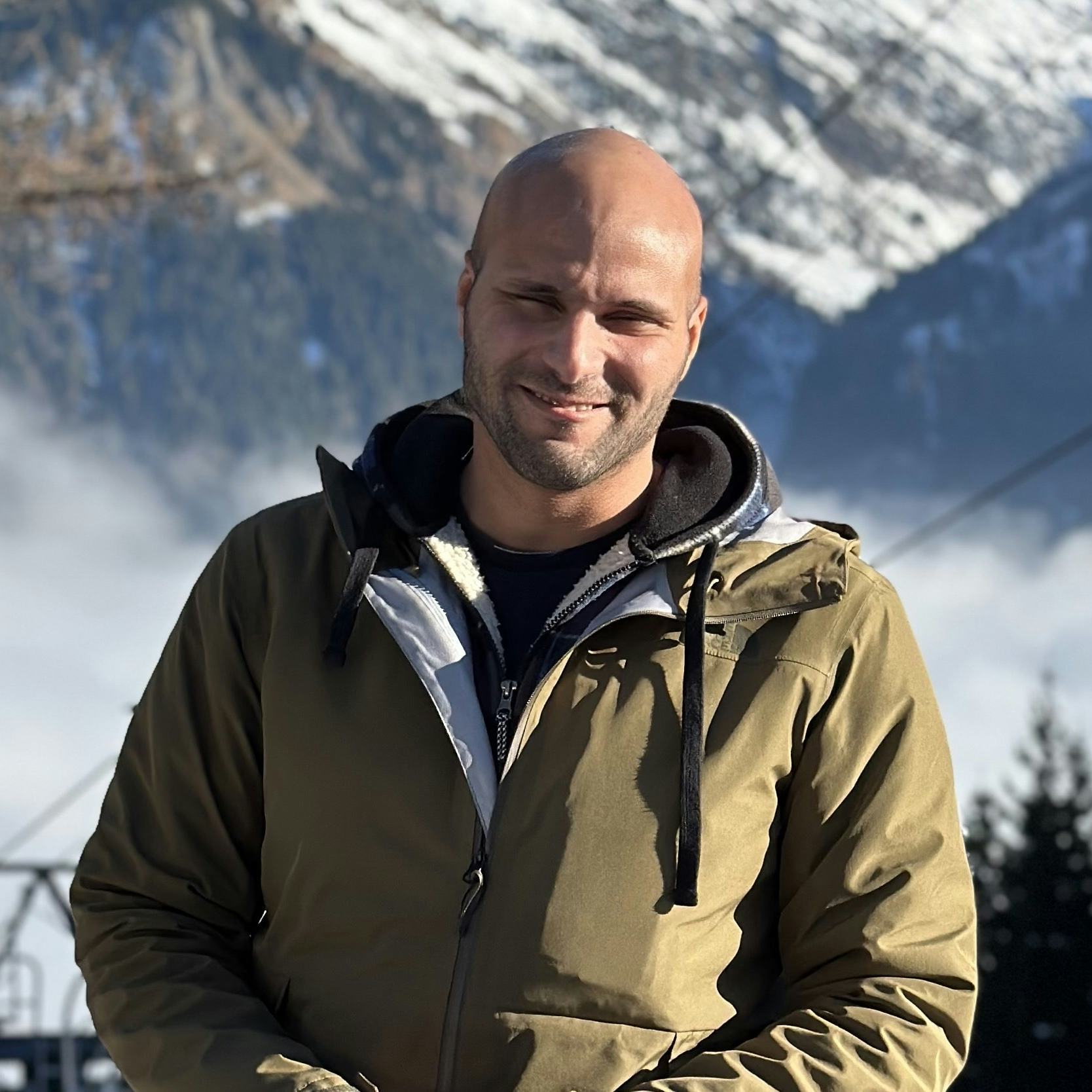 Romaric Philogène
CEO and co-founder of Qovery. Romaric has 10+ years of experience in R&D. From the Ad-Tech to the financial industry, he has deep expertise in highly-reliable and performant systems.
See all articles
---
This series will reveal all the changes and features you will get in the next major release of Qovery. Let's go!
Read the previous article: The Future of Qovery - Week #1.
Qovery Environment
Qovery has been built to manage complex Production, Staging, and Dev environments seamlessly. Complex means that your production environment has probably up to hundreds of applications, and you may want to keep synchronized your staging and dev environments from your production environment. Qovery promises to keep you safe from any bug while promoting your changes in production.
Each Git branch that the developer creates is an Environment. It is very convenient to validate your pull requests/bug fixes/improvements with the same configuration as in production.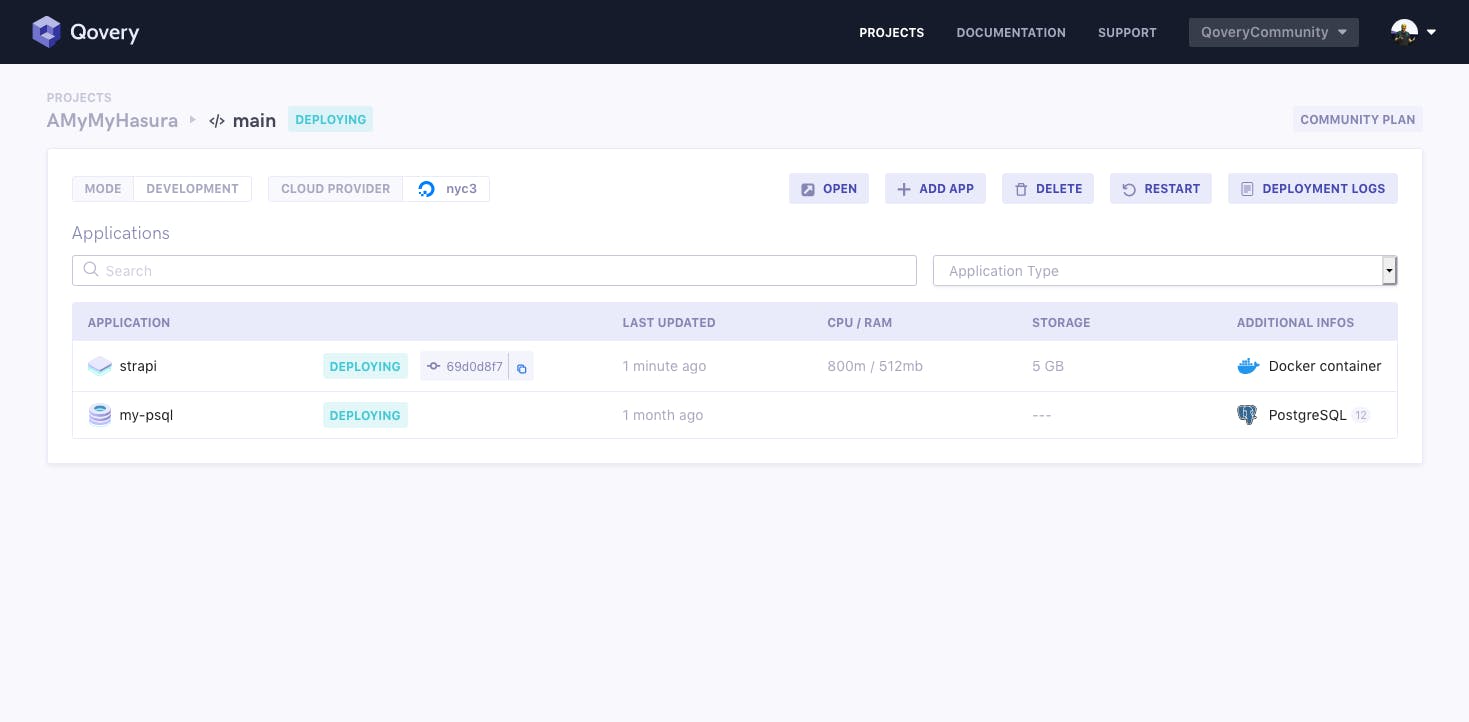 Revamped Environment
Thanks to our community for their hundreds of feedback using Qovery. We decided to enhance the Environment interface by giving you more granular control over your applications, databases, and other resources.
For instance, with the new Environment interface, you'll be able to:
Restart, pause, stop a single application or database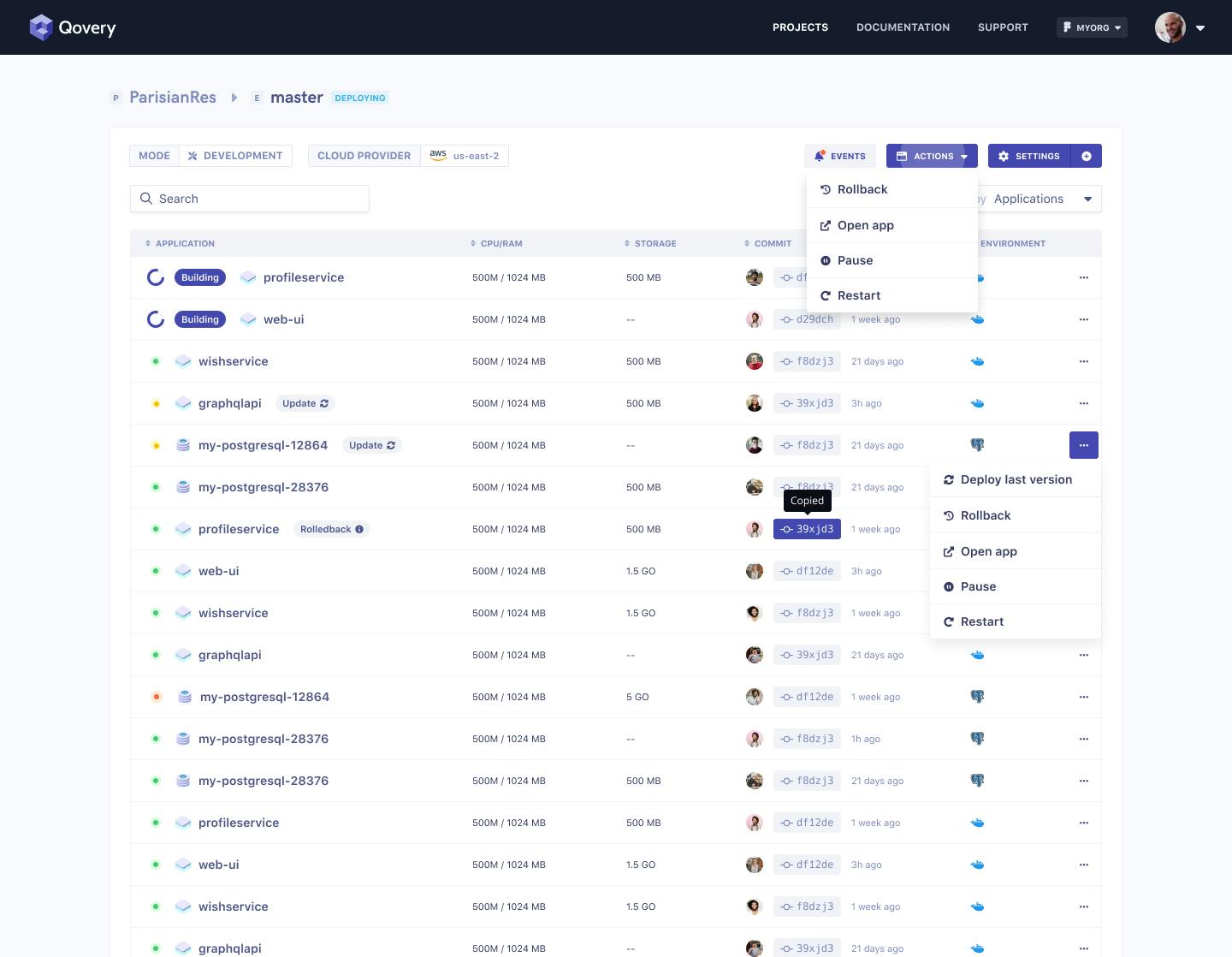 Rollback a single application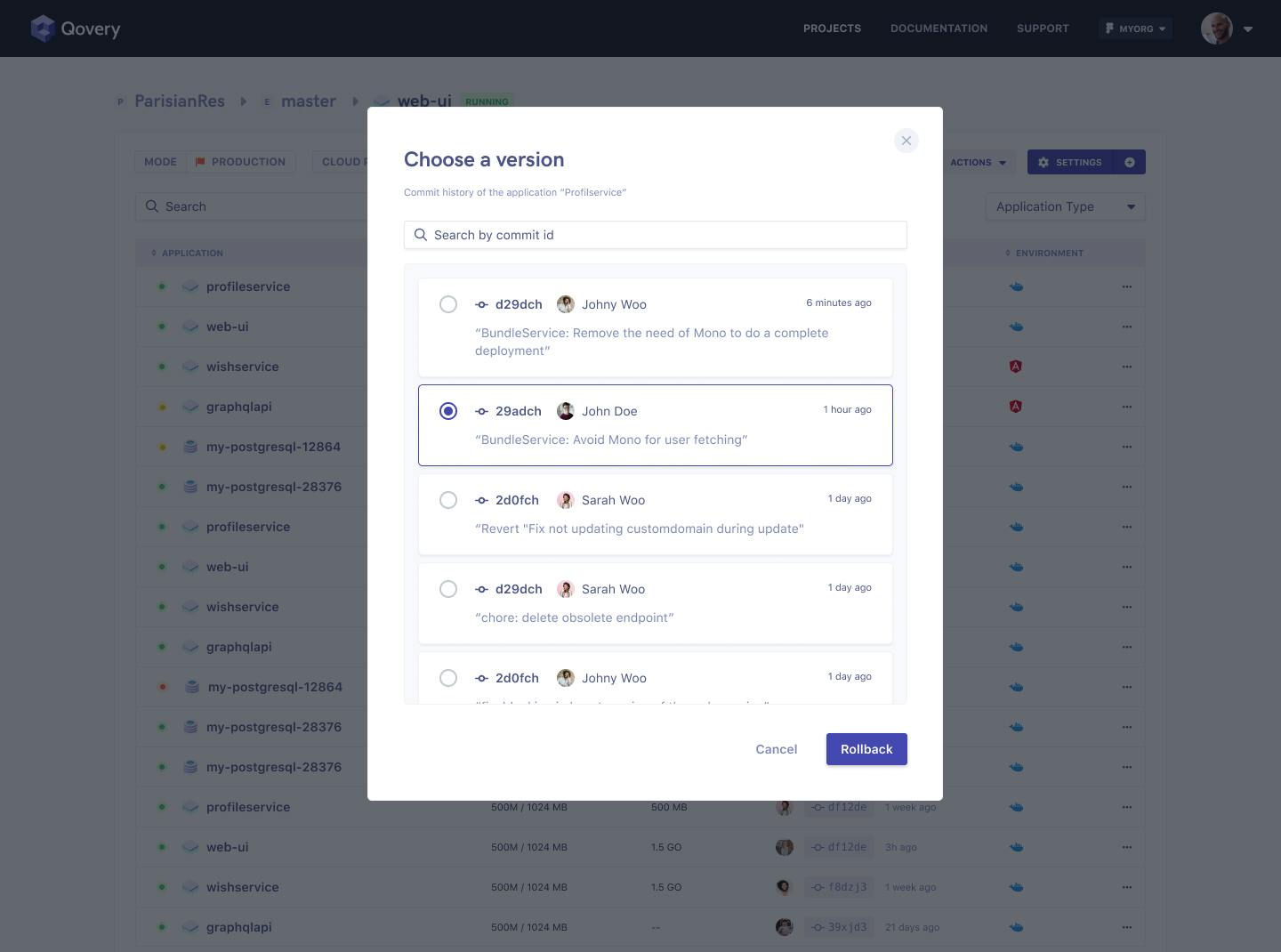 Know precisely who made an action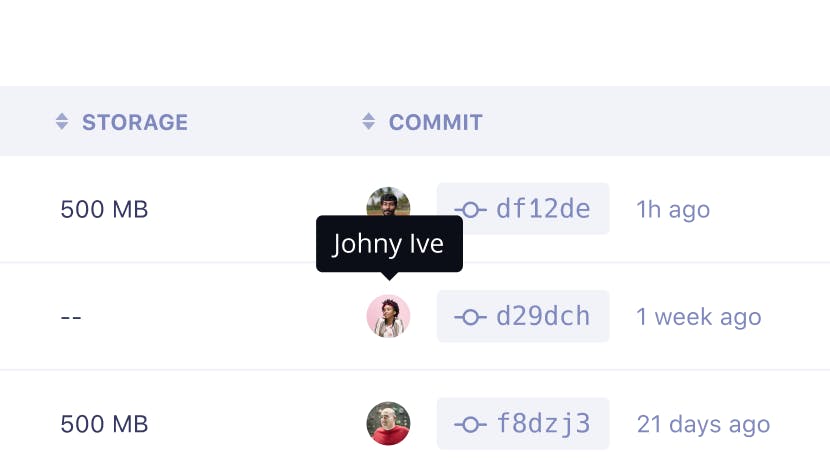 See the entire deployment history.
Get alerted if something goes wrong.
And this is only the beginning. Besides simplifying application deployment in the Cloud, Qovery's goal is to make you and your team focus on what you do best — developing great products.
See you next week — same hour, same place. 👋
Read the following article: The Future of Qovery -- Week #3
Romaric from Qovery -- We are hiring
Your Favorite Internal Developer Platform
Qovery is an Internal Developer Platform Helping 50.000+ Developers and Platform Engineers To Ship Faster.
Try it out now!