We built the "Netlify for backend" that runs on your AWS account!
In 2020, my co-founders and I had this crazy idea of bringing a better Developer Experience on top of AWS. You know, the one that you can easily use with "the promise of the cloud" that any developer can take advantage of and deploy their next successful product in seconds. Somehow, the missing product of AWS 😅. This is where Netlify was an excellent source of inspiration. A nice Developer Experience, where deploying an application is as simple as pushing your code on Git. But Netlify does not run on your AWS account :(. In 2 years, 20 000+ developers and hundreds of companies have decided to move out from Netlify (Vercel and Heroku too) for AWS with Qovery with the unique selling point of a great Developer Experience on top of AWS. Let me explain what makes Qovery + AWS so compelling.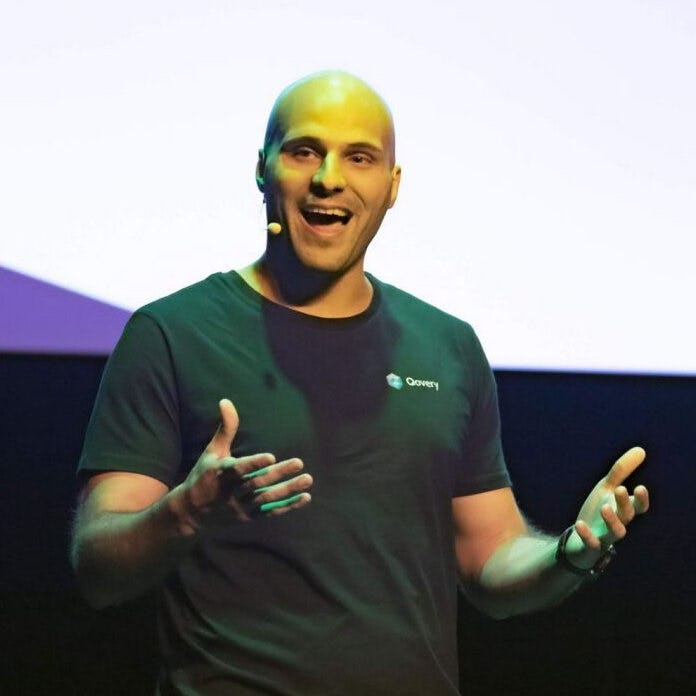 Romaric Philogène
April 26, 2022 · 5 min read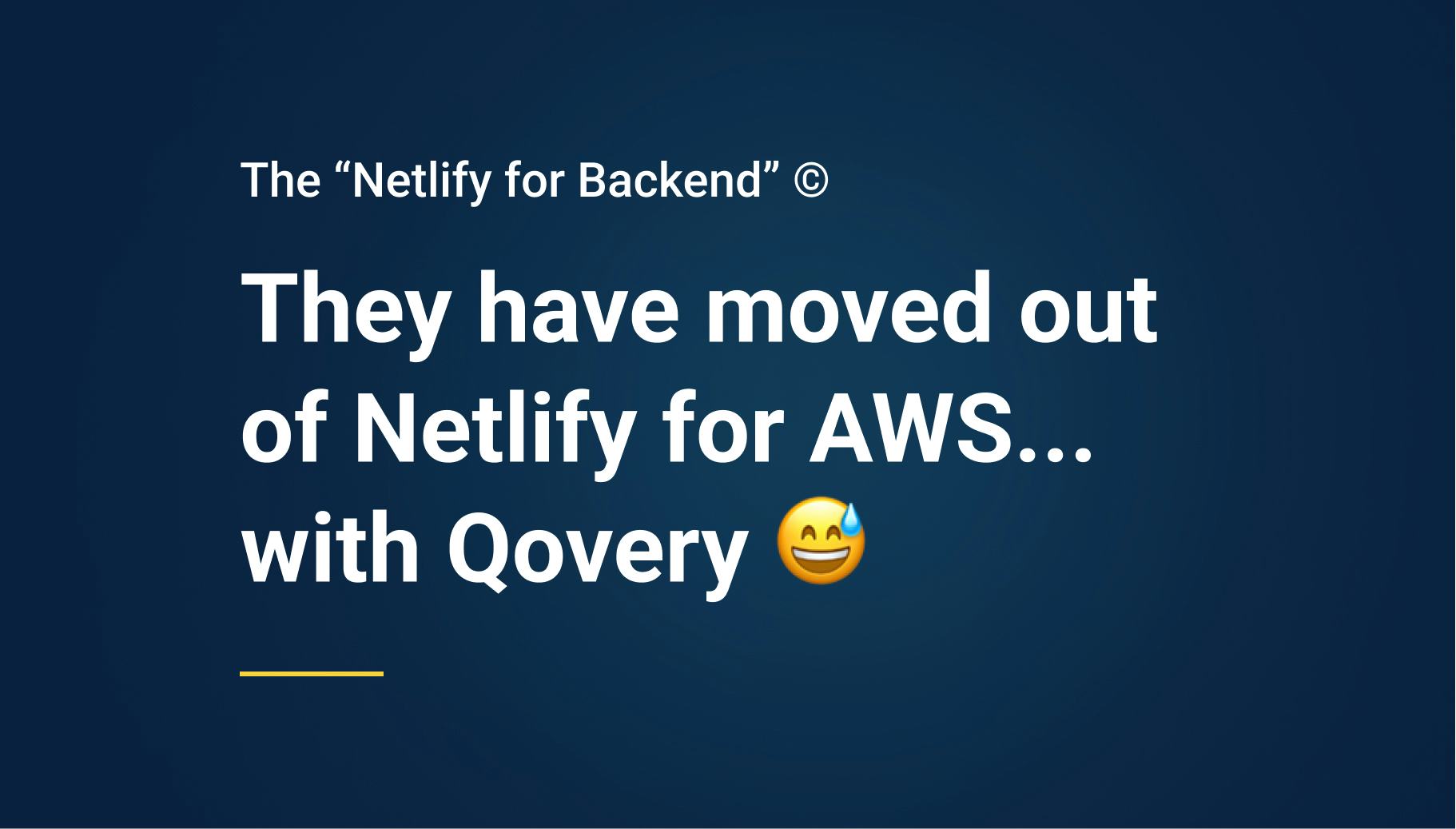 Written by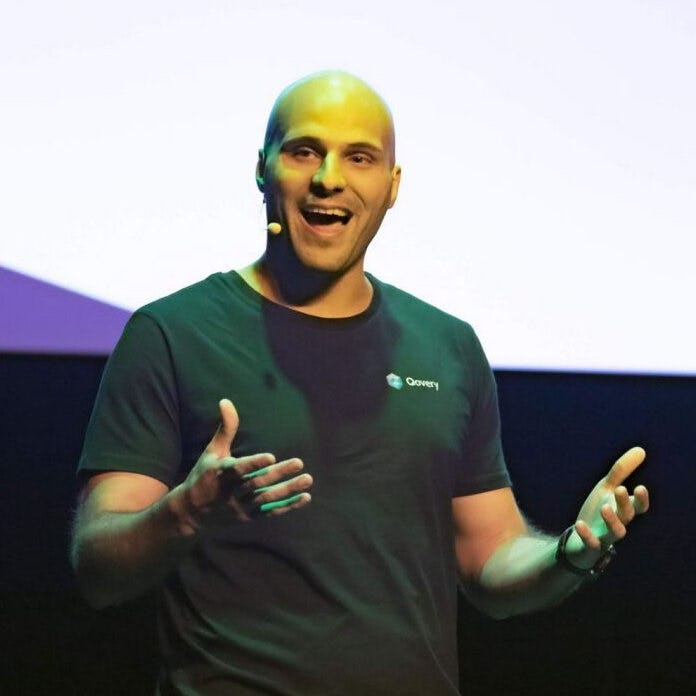 Romaric Philogène
CEO and co-founder of Qovery. Romaric has 10+ years of experience in R&D. From the Ad-Tech to the financial industry, he has deep expertise in highly-reliable and performant systems.
See all articles
---
Why this article?
"Actually, Qovery is the Netlify for backend" - mention from one more Qovery user
20 000+ developers use Qovery to deploy their apps on AWS. We have heard so many times our users defining Qovery as the "Netlify for Backend" that we needed to explain why developers are moving from Netlify to AWS with Qovery.
Qovery is the Netlify for backend
Have you ever tried to deploy a backend app like Rails, Django, Spring, and NodeJS on Netlify? It's simply impossible. Netlify has been built for frontend and serverless applications. If you try to deploy a full-stack application with a database it's impossible. You will need to use another hosting platform like AWS to host your app.

But since the main selling value of Qovery is the Developer Experience on top of your AWS account, Netlify users find everything that they need to host backend apps on AWS. They have the best of both worlds - AWS to host their apps, and the outstanding Developer Experience from Qovery on top of their AWS account.
Don't take my word for granted, and check out how easy it is to deploy a backend app on AWS.
From "Deploy Previews" to "Preview Environments"
"Deploy Previews" is probably one of the most loved features by Netlify.
"Deploy Previews/Preview Environment" definition from Netlify documentation:
Deploy Previews allow you and your team to experience changes to any part of your site without having to publish them to production. Netlify builds Deploy Previews by default for GitHub pull requests and GitLab merge requests. You can control whether or not Deploy Previews are generated for pull/merge requests. For more information, visit the Deploy Preview controls docs. For successful deploys, your pull/merge request comments include a link to the Deploy Preview by default. You can add, remove, or edit these notifications. Visit the deploy notifications doc for more information.
Deploy Previews brings so much power to developers to quickly iterate and try changes that it is something that is constantly looking on AWS by users that were using Netlify.
And you know what? Qovery provides the same feature to our users but on steroids. Preview Environments (Deploy Previews for Qovery) support backend, frontend, and database. Check out Preview Environments in action:
You even have access to the Preview Environment URL right from your Pull Request 😎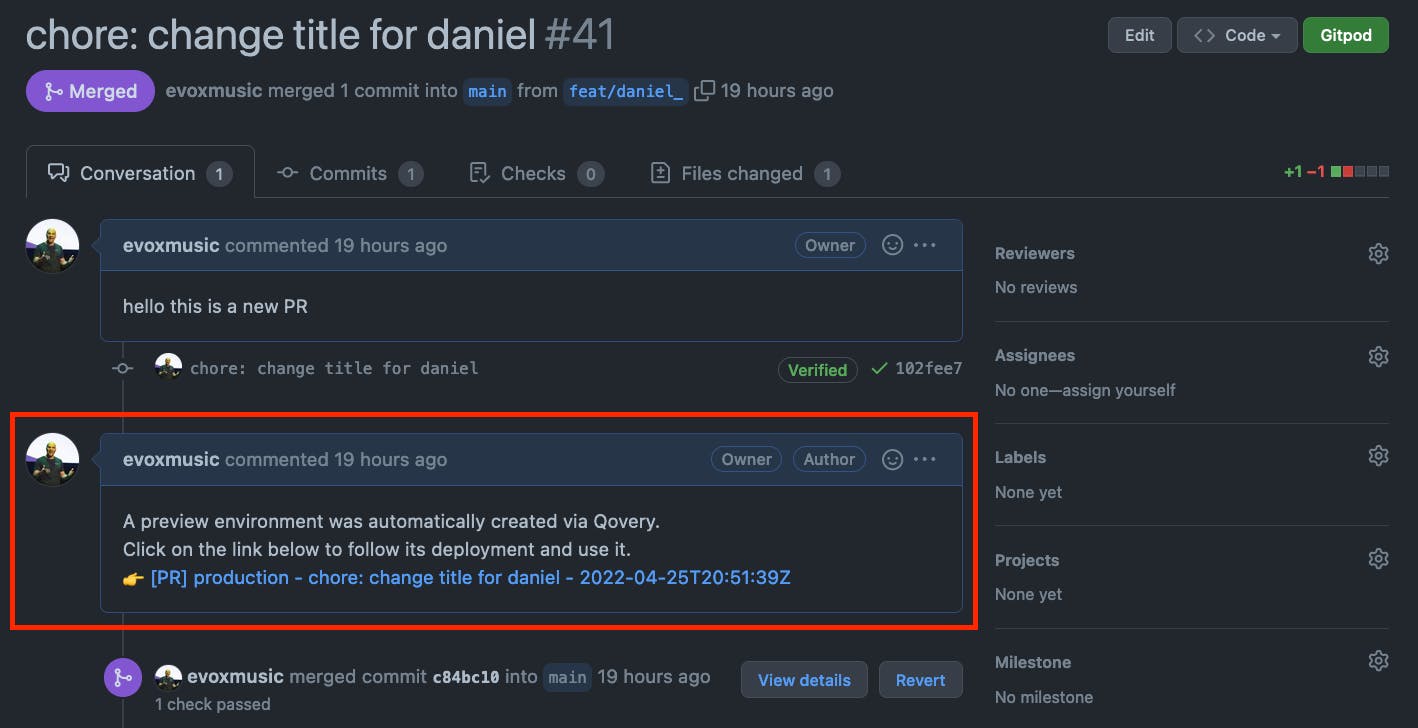 Deploy on your AWS account
They are thousands of reasons why developers and companies need to move to AWS. We don't try to convince them to not use AWS. We embrace that AWS is the go-to cloud provider for many businesses and Qovery does not try to replace AWS. We empower our users to better take advantage of AWS in a very short time. That's even why it makes sense for Qovery to be a technological (ISV) AWS partner.
Database
A backend app almost always needs to store its data in a database. This is where Qovery also shines. Deploying a database is ridiculously simple. PostgreSQL, MongoDB, MySQL, and Redis are supported out of the box. But Qovery also supports VPC peering to use any AWS databases. Check out this video guide.
Monorepository, microservices, custom domain, TLS, secrets... Terraform?
Well, as you can imagine they are all supported. Check out the Qovery product documentation to get the exhaustive list of features. We even have a Terraform provider for Infrastructure as Code (sorry Netlify).
The perfect integration with your CI
One of our engineers has written an excellent guide on how to integrate Qovery to GitHub Actions to manage the CD part. Then we extend the power of GitHub Actions with great CD capabilities to deploy any apps on AWS.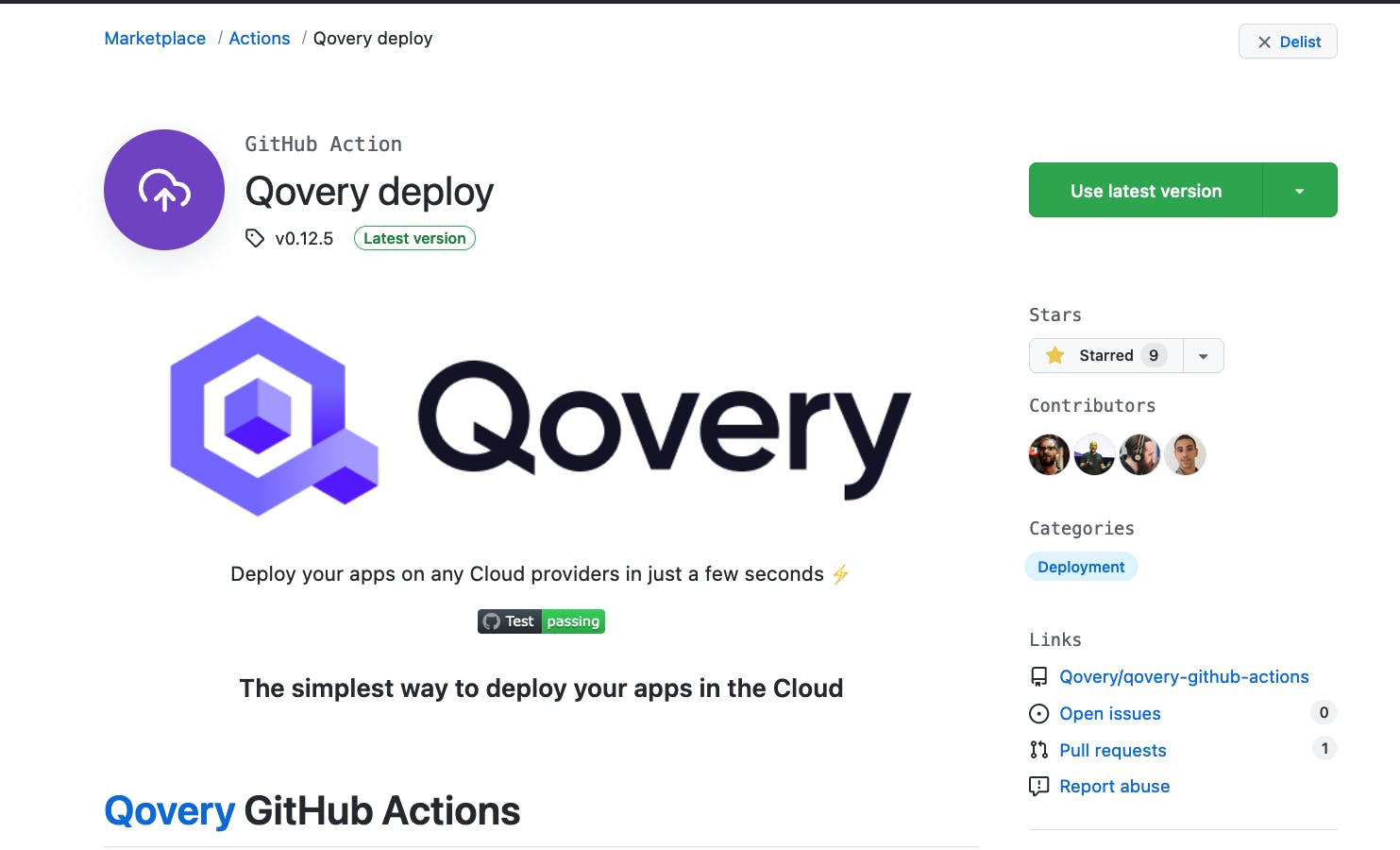 (Of course, we support Gitlab CI and Bitbucket)
Why do developers choose AWS + Qovery?
We don't try to lock our users!
Since you install Qovery on your AWS account, Qovery does not own the infrastructure. You are the only one owning YOUR infrastructure. Removing Qovery from your infrastructure is as simple as removing the AWS IAM permissions. That's it! The cherry on the cake 🧁: your infrastructure keeps running and you even get access to all the configuration (Terraform and helm) files that we generated to create and update your infrastructure. We do not own anything from your infrastructure, and we embrace that if you leave Qovery, it is because we have failed to provide you with the best Developer Experience possible. We only want to keep 1000% satisfied users and never want to keep you for bad reasons.
Open-source philosophy
At Qovery, we do really believe in the power of open-source and we are huge consumers of open-source products. We do also want to give back to the community. That's why 70% of our product is open-source. We will reach 80% before the end of the year (we have a couple of Rust projects that we want to make accessible from anyone). If you are curious about how Qovery works, check out our different open-source projects:
Qovery is built for growing companies (DevOps love Qovery)
With Qovery you are not limited and you will not be limited. Our open-source and our "infrastructure belongs to you" philosophy even makes DevOps super comfortable using and promoting Qovery. Qovery runs on a vanilla Kubernetes (AWS EKS). That's why growing companies like Tint, EXA Finance, and Creative Juice didn't hesitate to integrate Qovery into their infrastructure stack. I was also impressed by how far their integration can go (beyond my expectation) when I saw one of our users that have built an all-in-one back office on top of our API and Terraform Provider to create Preview Environments for their developers.
Are you ready to move to AWS with Qovery?
You are one click away from getting started using Qovery😎 We can't wait to work with you.
Deliver Self-Service Infrastructure, Faster!
Qovery turns your existing IaC infrastructure and Kubernetes manifests into repeatable blueprints for complete environments.
Try it out now!