Q4 2022 Product Retrospective - Last Quarter's Top Features
The last quarter of the year is over, and even though we have plenty of news in stock for the new year, it's time to go through our quarter retrospective. In case you missed anything, here are the essential releases of Q4!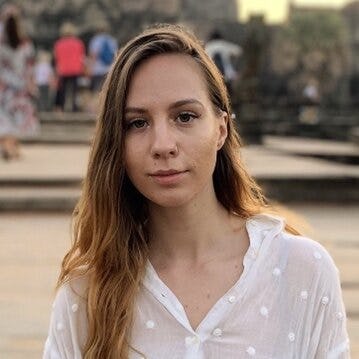 Albane Tonnellier
December 21, 2022 · 3 min read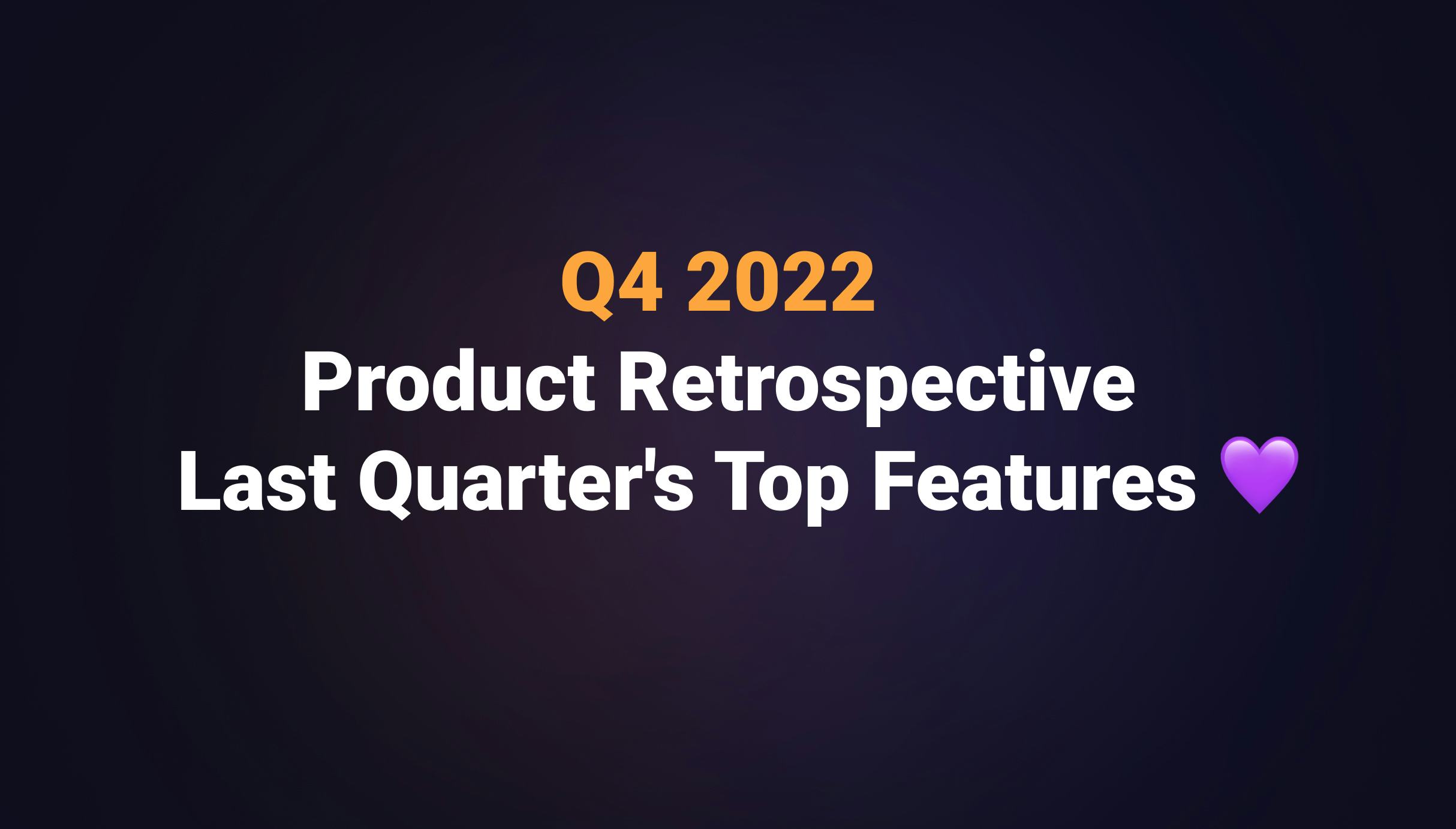 Written by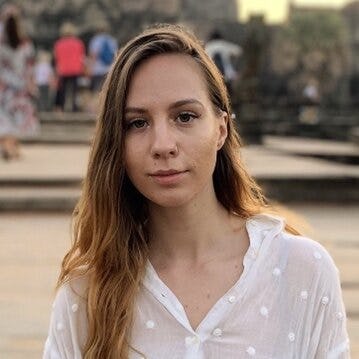 Albane Tonnellier
Albane started as a Product Owner at Qovery and moved to a Product Marketing Manager position, so you can say she is all about the Product.
See all articles
---
Permissions and Role Management (V3)
If you don't know what it is already, the Permissions and Role Management feature enable you, as an organization owner, you want to define specific roles for your organization members so that they can reflect their roles, rights and responsibilities within your organization; it's now possible thanks to this new feature.
Head to the Organization Settings in the V3, then select Roles and Permissions in the Team Dropdown.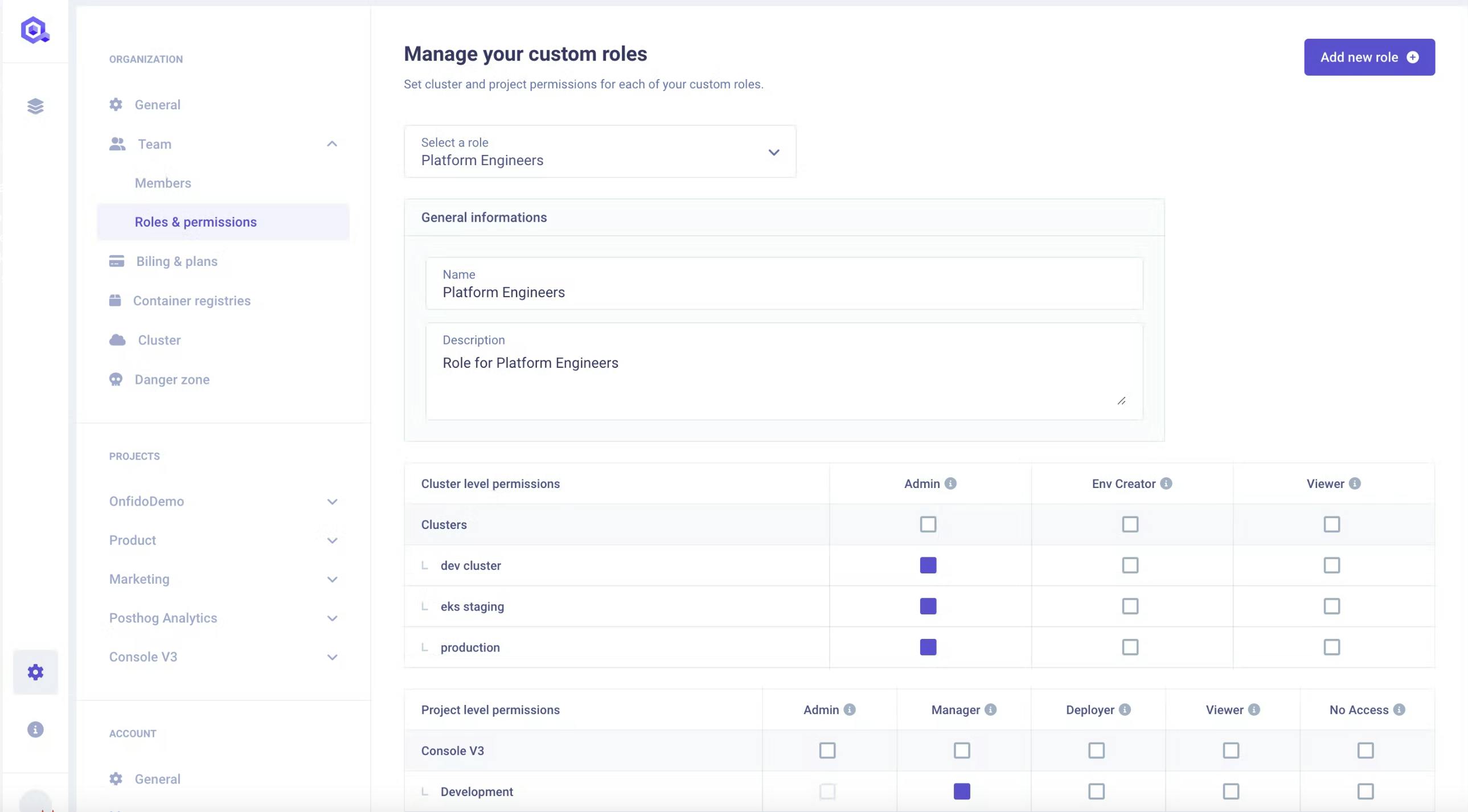 Database Creation Flow (V3)
Already available on the V2, the Database creation flow was a missing part of the V3.
It is now possible to create your Database from the V3 interface with a brand-new panel (we said goodbye to the popup).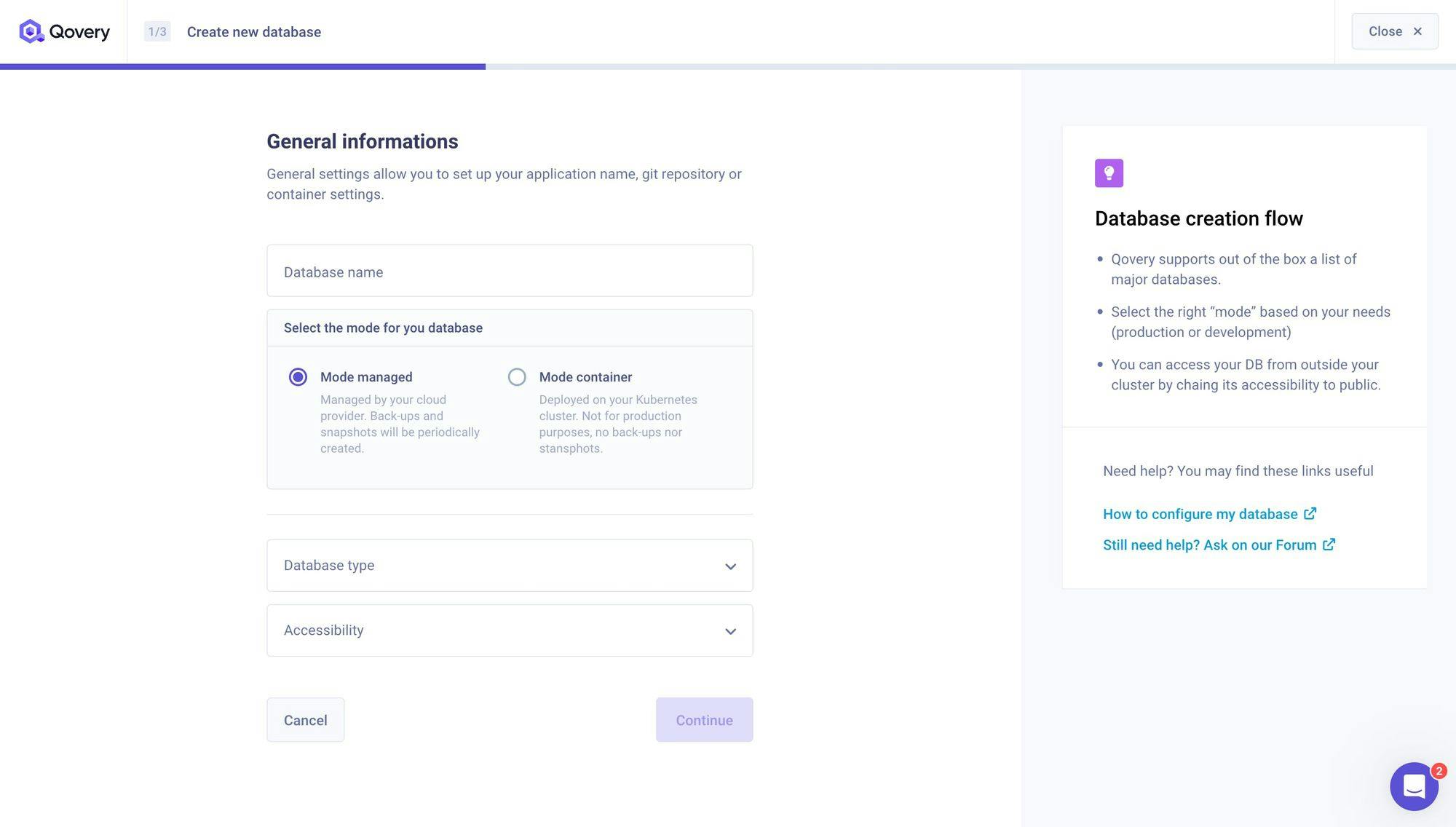 But that's all because you can also change the General Settings and the Resources of your Database on the V3, head to your Database, and then click on Settings.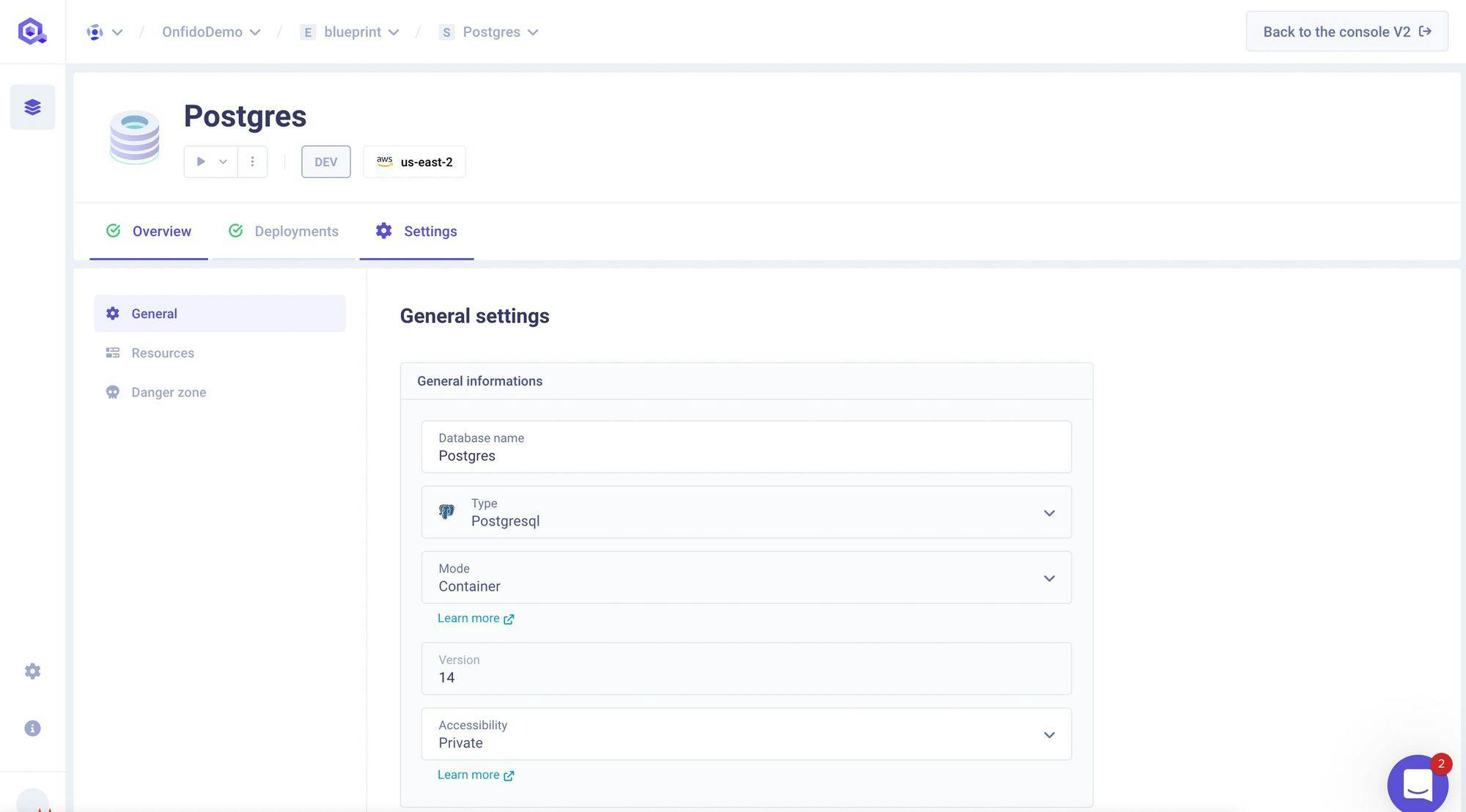 Cancel Deployment
While you could already Cancel an environment building for a while, you may launch an unwanted deployment (setting error, wrong commit deployed, etc.). You want to cancel the deployment after the build rather than wait for the action to be completed and then perform a rollback, which can be time-consuming; well, it is now possible!
Here is a short video to show you how fast it is to Cancel a Deployment while building (it also works after the build); if you want to take a deeper look, here is our documentation.
Instance Type Choice
It is now possible to select any of the available instance types with an x86_64 architecture on the chosen zone and even the CPU/RAM and cost of each of them, which gives you an infinite possibility, so you don't feel obliged to pick one by default!
To learn more, here is our documentation about it.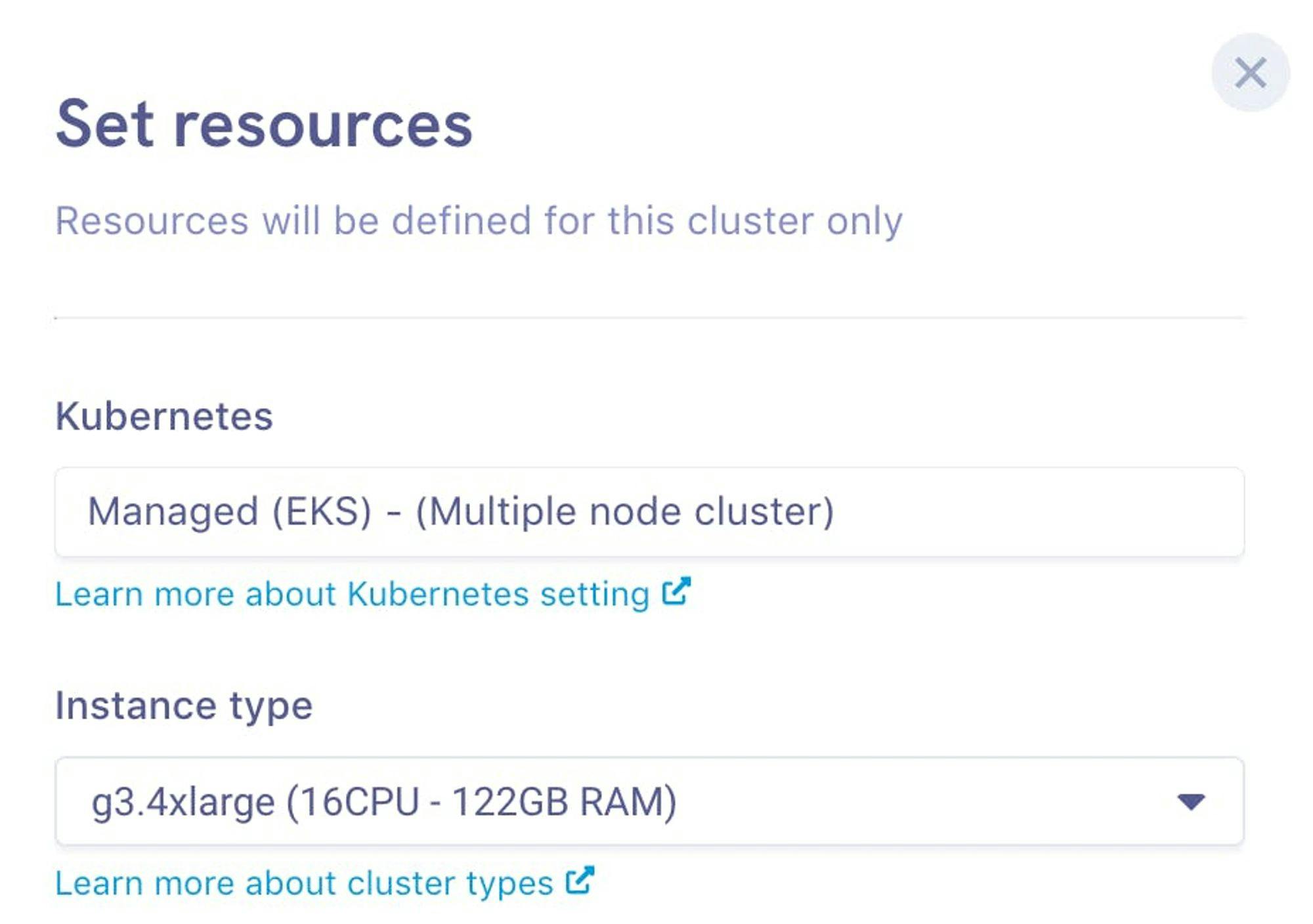 Container on the Terraform Provider
A few sprints ago, we announced the launch of our Container feature! Most of you have been waiting a long to deploy container applications from your private and public container registries. Since we launched Qovery, we have only supported application deployment from your git repository. Now, you can also deploy it from your container registry, but that's not it because, a victim of its success, we also decided to allow Container Deployment on the Qovery Terraform Provider as well. ✨
V3 Application Logs
No need to switch to the V2 anymore to see the application logs because we implemented it to the V3 as well, and it's only the beginning as we are planning to add plenty of great features in the logs, don't hesitate to tell us what you like or don't in those new logs and share your suggestions on our Forum.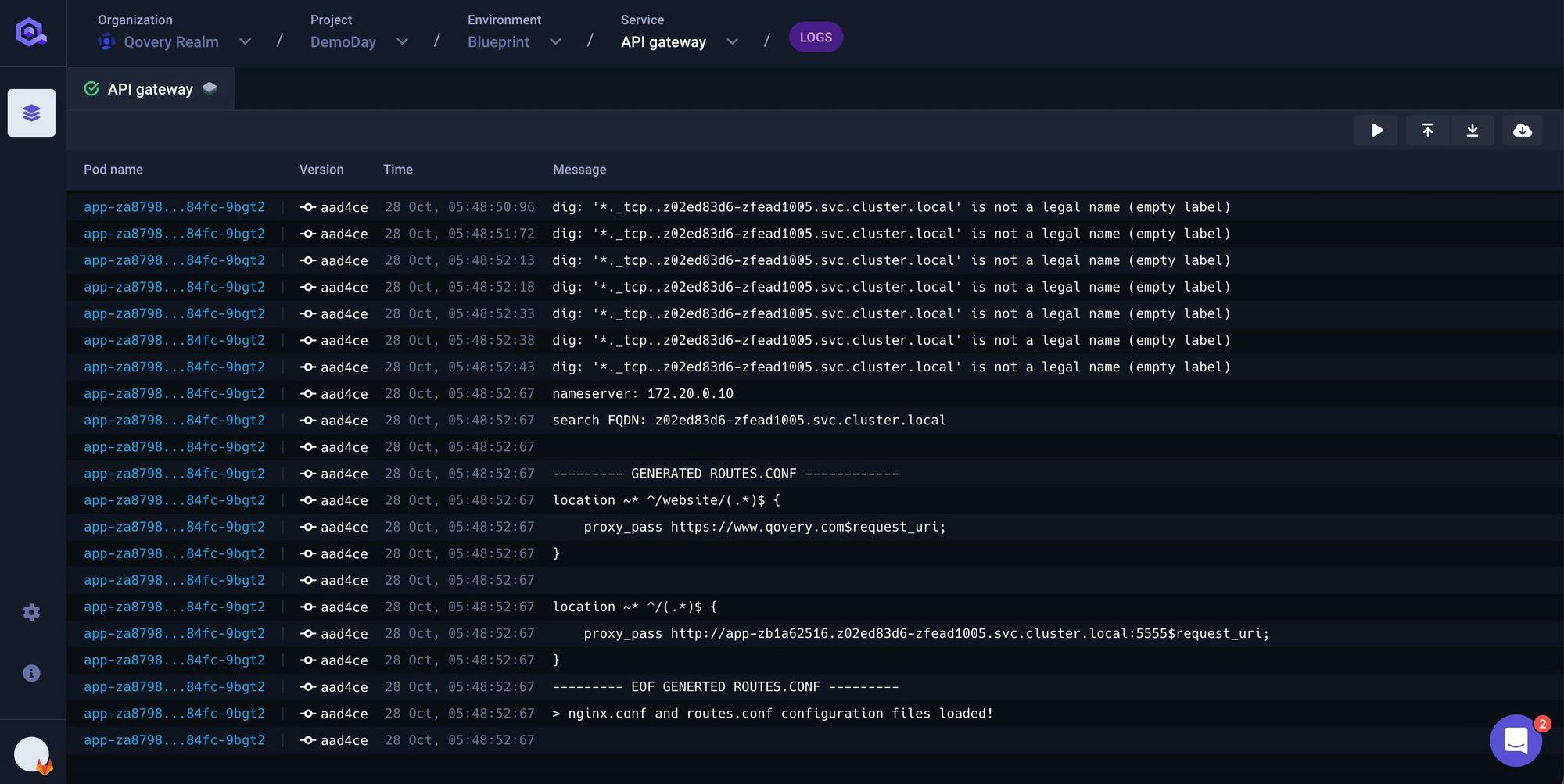 Accessibility Improvements
We tackled accessibility a few months ago in this Changelog, but we are now doing it again for our V3 console.
We made sure that with our changes, colors are accessible to people with and without disabilities, and every text and icon meets color contrast requirements. These requirements follow the Web Content Accessibility Guidelines (WCAG) 2 Level AA Conformance.
The process to make these changes was to check the contrast between the text and background in the components and then modify the colors with darker nuances.
Here is a glimpse of the new interface with those colour changes 👇🏻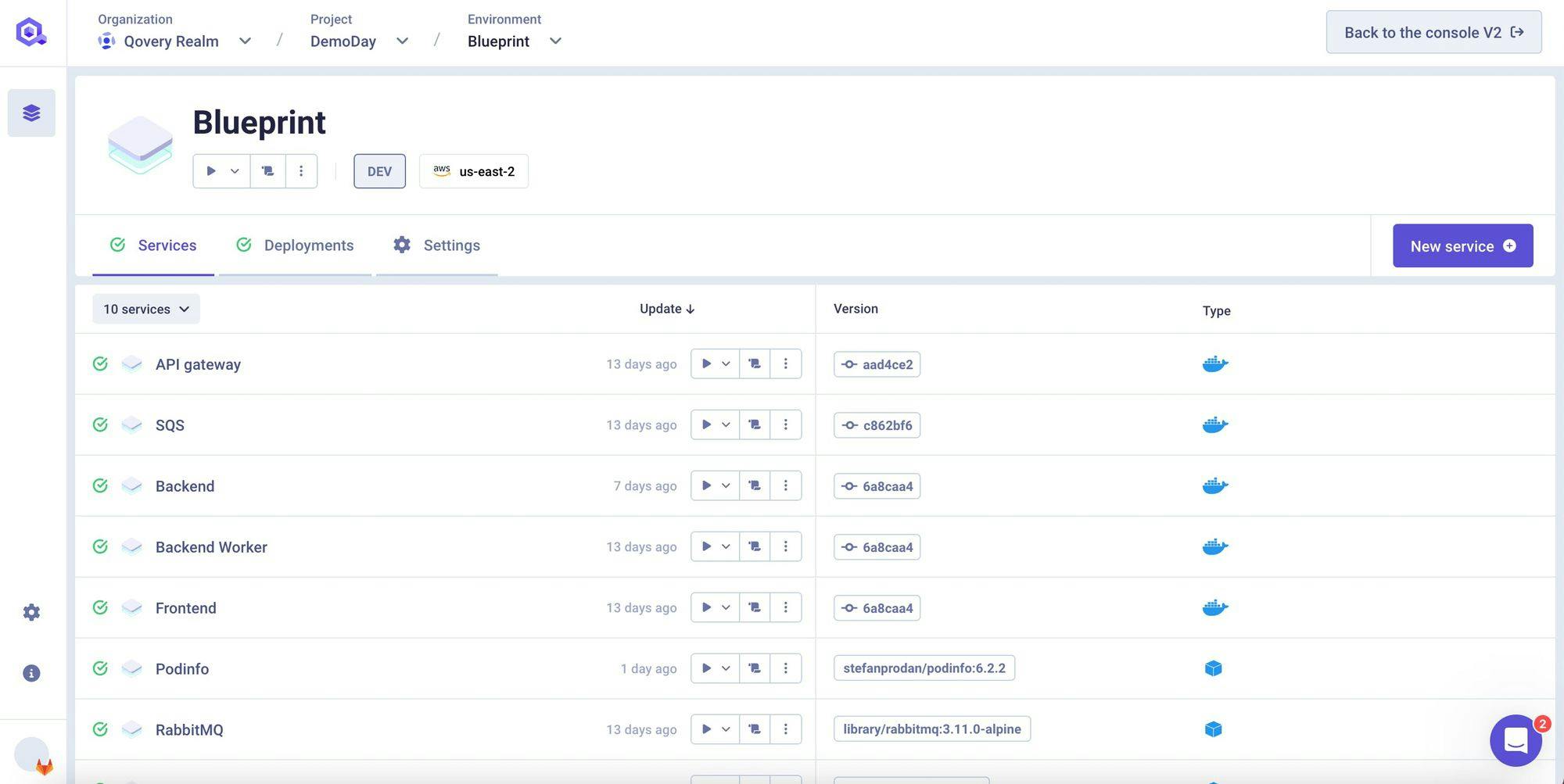 [V3] Logs
Already available on the V2, the Deployment Logs are also available on the V3!
If you need to take a closer look at what is happening while an operation is in progress, the deployment logs are what you need.
Note that deployment and application logs are merged into one interface, so you can navigate between them easily by changing tabs.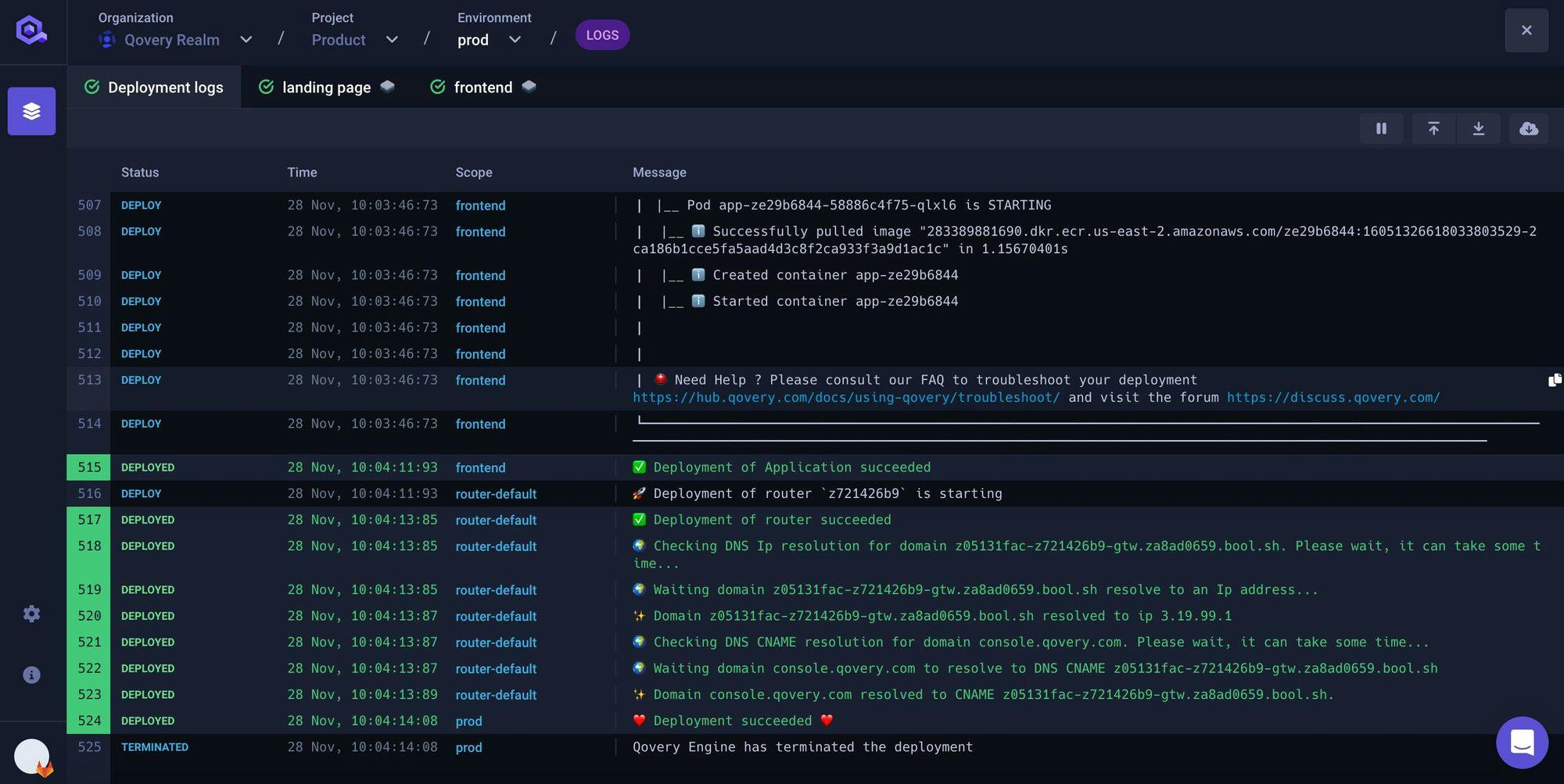 Others
AWS Elasticache (Redis 7)
Kube 1.22 Upgrade
Faster Cluster Delete
[V3] Deploy Other Version of an Application
Improvements in Storage Settings
Do you want to know what's next? You can find our progression in the Changelog section of our website where we post every two weeks or checkout our public Roadmap to see everything that's coming!
Deliver Self-Service Infrastructure, Faster!
Qovery turns your existing IaC infrastructure and Kubernetes manifests into repeatable blueprints for complete environments.
Try it out now!