Meet the Qovery Team: Rémi, Frontend Engineer
Today, we had the pleasure of chatting with Rémi Bonnet, a Front-end Developer based in Paris who plays a vital role in Qovery. Rémi is responsible for designing and implementing the Console and Landing page interfaces, as well as leading the front-end part of the completely revamped Qovery Console.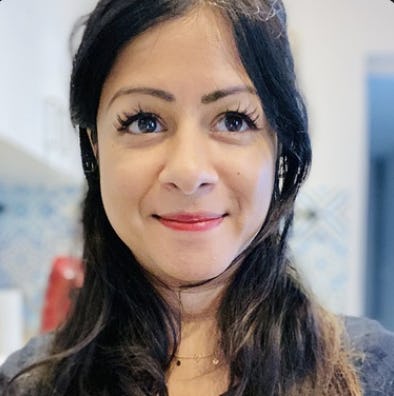 Marie Mallassi
March 6, 2023 · 4 min read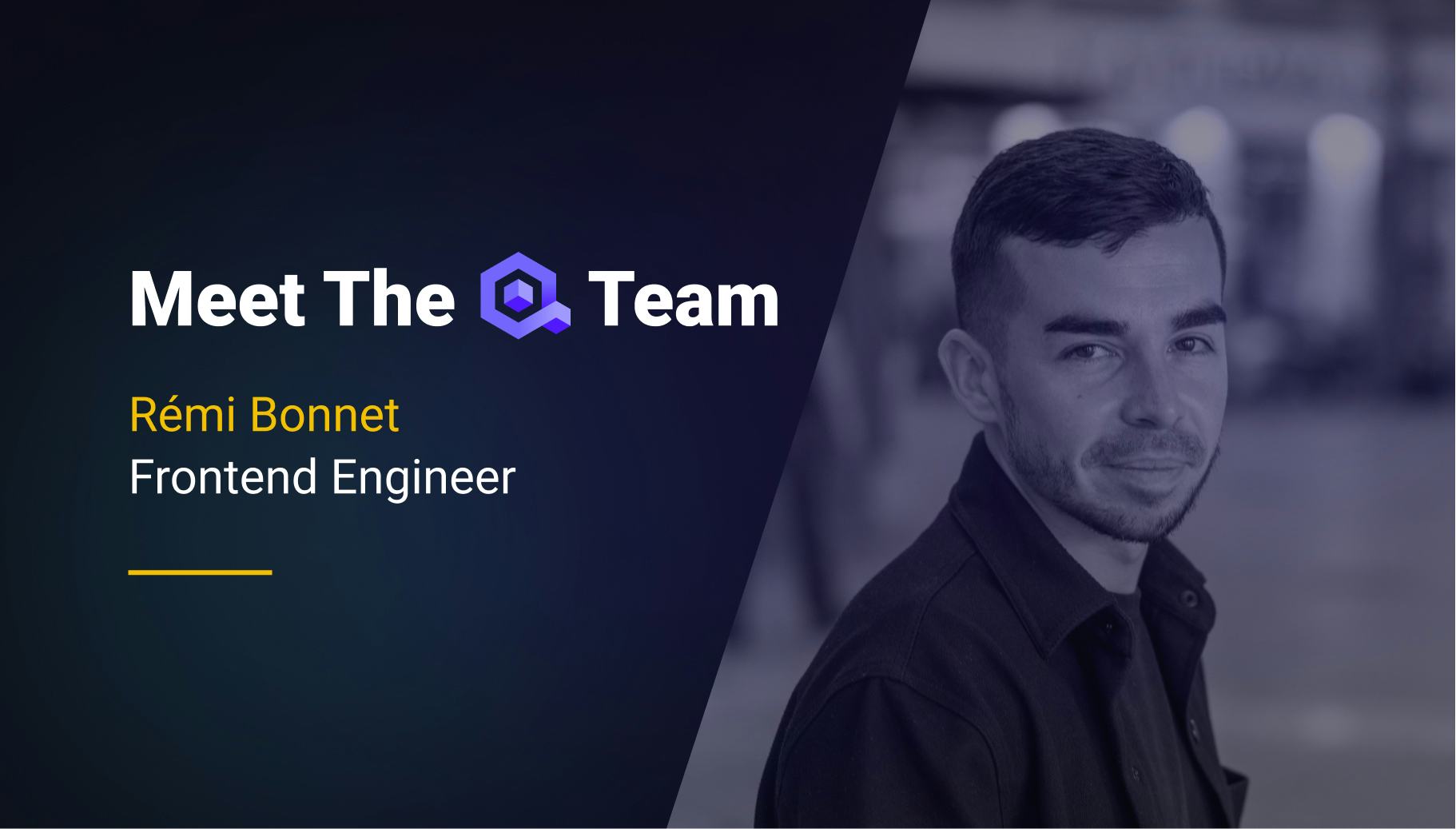 Written by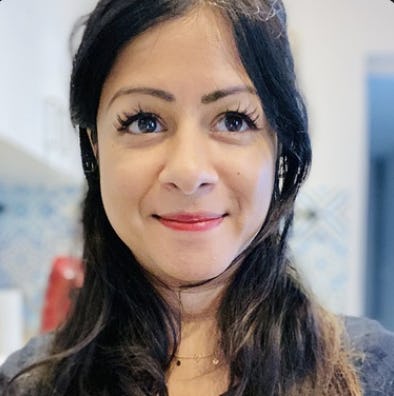 Marie Mallassi
Over the past 10 years, Marie has worked in international fast-paced companies as a dynamic business partner for R&D teams.
See all articles
---
Hey Rémi, Could You Please Introduce Yourself and Describe Your Professional Background Briefly?
Hi all 👋
I'm Rémi Bonnet french front-end developer based in Paris. Passionate for several years about development and design, I moved to Paris in 2016 to study and obtain my master's degree in engineering and management of digital communication. 
In 2017, I joined Source, a group of designers & technologists on a mission to make Corporate and Startups more capable through state-of-the-art digital solutions. I learned a lot and grew professionally with them. They enabled me to acquire skills in speedy execution and excellence while understanding the significant UX and UI needs of a high-quality interface. I worked with companies like L'Oréal, Hennessy, Dassault Systèmes, Abu Dhabi Executive Office, FFR, Pathé Gaumont, and more. During these years, for over 8 months, I had the fantastic opportunity to work in their Japanese subsidiary, which was an incredible and unforgettable experience.
After more than four years at Source, I needed to challenge myself and I wanted to take part actively in a product. I've always been fascinated by tools that make life easier for developers, and after several discussions with the team, the vision and relevance of the Qovery product clearly motivated me.
What is your role at Qovery, and what do you do?
I'm a Front-end Developer and I work in collaboration with the product team to design and implement the Console and Landing page interfaces for Qovery. For example, I integrated this blog page template myself ✍️.
I also lead the front-end part for the completely revamped Qovery Console using React and other cutting-edge technologies. If you're interested, our public repository is available here. 
We aim to provide the best possible user experience with a sleek interface and strong performance.
What Do You Like the Most About Working at Qovery?
First of all, the team is made up of experts who are dedicated to growing the company. They are always attentive and willing to help, which creates a pleasant work environment.
Then, being a part of a tech product that helps other developers is very fulfilling. Being involved from the very beginning of the product development process is a unique opportunity to shape a meaningful solution.
Also, Qovery is quick to get things in production and in the hands of customers. This allows for a greater sense of accomplishment and satisfaction in seeing the product's evolution and impact on users.
Lastly, the enterprise is tailored to be remote-first, which allows for greater flexibility and work-life balance.
What Does Your Typical Day Look Like?
I start my morning at 9 am by providing some information about what I did yesterday and what I plan to do today.
After that, I review and test some pull requests submitted by other developers.
Next, I participate in a vocal stand-up with the front-end team and Pierre, our CTO.
To stay up to date with the latest technologies and tools, I make an effort to read and follow articles, Twitter feeds, and GitHub closely.
I also work on a new feature to modify the Deployment Pipeline based on the environment. An example of this behavior is shown below: 
After that, I often go work out at the gym for an hour as it helps me improve my concentration. Once I finish exercising, I have my lunch.
I continue working on my feature and maintain continuous async communication with both front-end and back-end teams.
At the end of the day, I make quick fixes that have been requested by customers or our team. 
On Fridays, I write a weekly update of the front-end team to inform other teams about progress, including some Preview URLs (provide by Qovery) that they can use to try out the features currently under development. And that's all for me!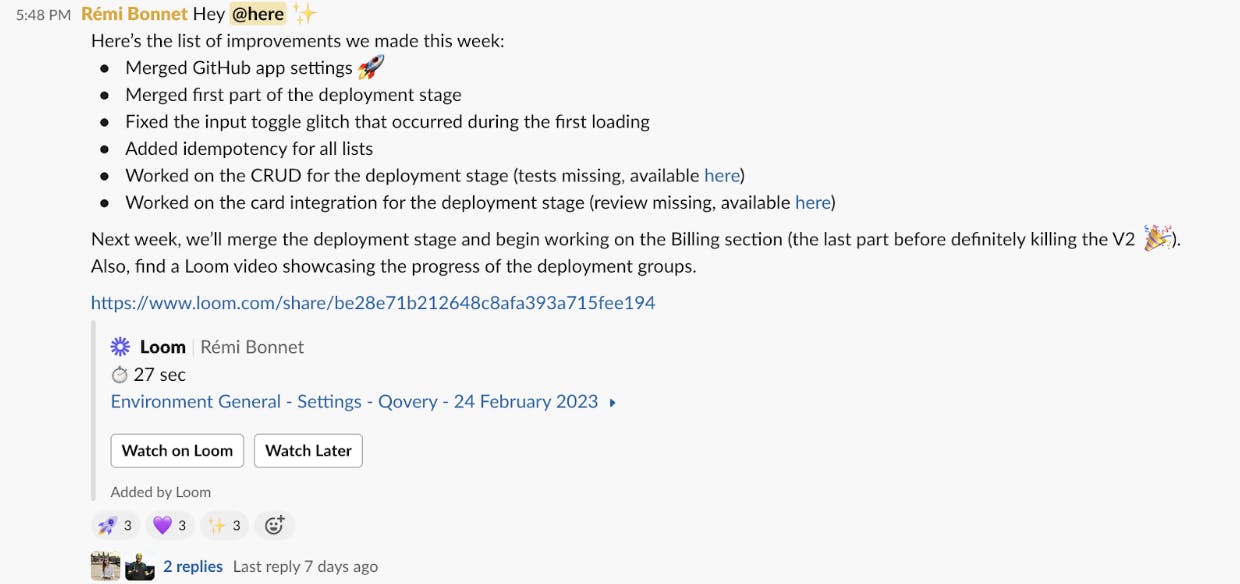 How Do You Like to Spend Your Free Time When You Are Not Working?
In my free time, I like to do all sorts of things! I love hanging out with my friends, playing video games like Call of Duty and FIFA, or just taking a walk. I also really enjoy visiting art exhibitions and museums, they're always so inspiring!
I try to stay active by playing sports like Football, working out at the gym, or going for a run. And I love watching Football and combat sports. Traveling is another one of my passions, and love immersing myself in new cultures. And of course, spending time with my family is really important to me.
Do You Have Final Advice to Give to Someone Who Wants to Join Qovery?
If you're interested in joining Qovery, simply be yourself and have a strong desire to contribute to product design. Be ready to take on challenges and bring your skills to make an impact and grow alongside the team.
Deliver Self-Service Infrastructure, Faster!
Qovery turns your existing IaC infrastructure and Kubernetes manifests into repeatable blueprints for complete environments.
Try it out now!