Developer Week Cloud Austin: Hit or Miss?
Hi there, Albane writing, Product Marketing Manager at Qovery, writing to your from Texas 🤠
With Romaric (CEO at Qovery) and Morgan (Co-founder at Qovery), we spent the last two days promoting Qovery at the Developer Week Cloud that took space in Austin, Texas.
After weeks of preparation, quite a few hours of travel, and a whole setup, let me give you some insights about our first-ever conference as an exhibitor!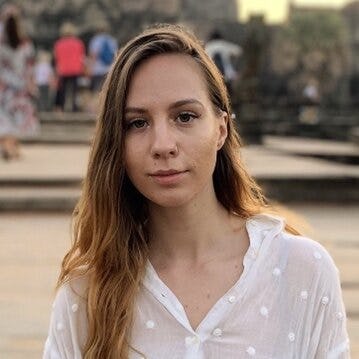 Albane Tonnellier
September 12, 2022 · 5 min read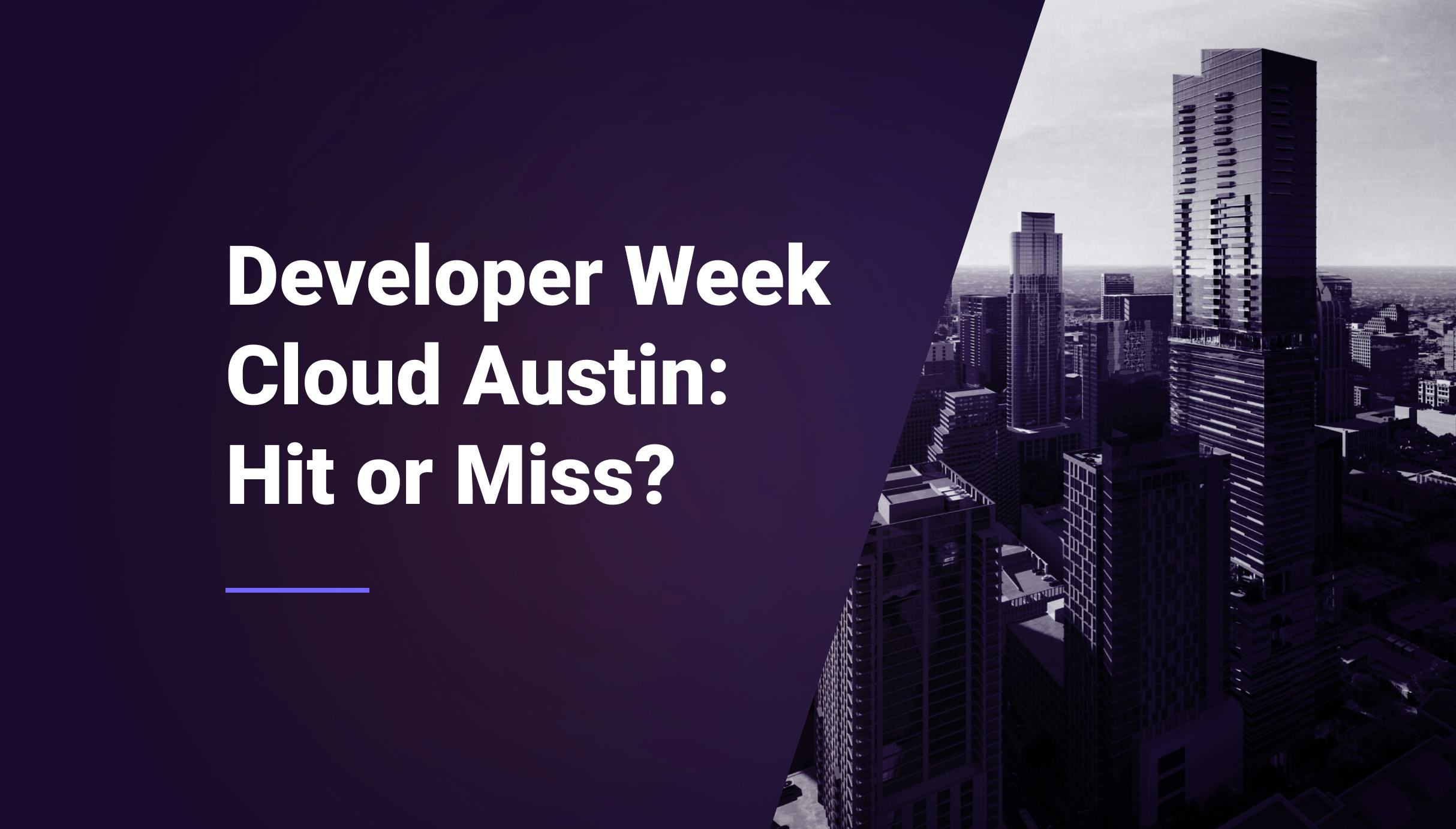 DeveloperWeek Cloud Conference (Palmer Events Center, Austin, TX) is the premiere international cloud computing conference, where cloud engineers & developers, IT managers, entrepreneurs, and innovators will converge to discover this year's newest cloud computing innovations.
While the three of us attended several events as a visitor (I even wrote an article about my day at the AWS summit London), it was our very first time as an exhibitor and even if we still have plenty of things to learn, here are our insights on our very first event promoting Qovery!
Our stress levels were on the top there, we had to order our booth online only to discover what it looked like one day before the event, so there was a risk of ending up with something that didn't work out. Fortunately, our designer did a great job, and it looked pretty good for a first time. We also chose to bring some swag with us (stickers, t-shirts, and hoodies), and I can tell you that our super high quality and extra soft hoodies made the difference. Everyone adored it, especially inside the conference, where the air conditioning was quite intense 🥶.
We will keep in mind for the next event that as much as people love candy/chocolates, we bought way too many, and next time, we will reduce the stock. We also want to give a special thanks to Jérémy Lanfranchi (Growth Manager at GitGuardian)
Anthony Chariault (Growth Manager at GitGuardian) for all the valuable tips they gave us regarding the organization and setup.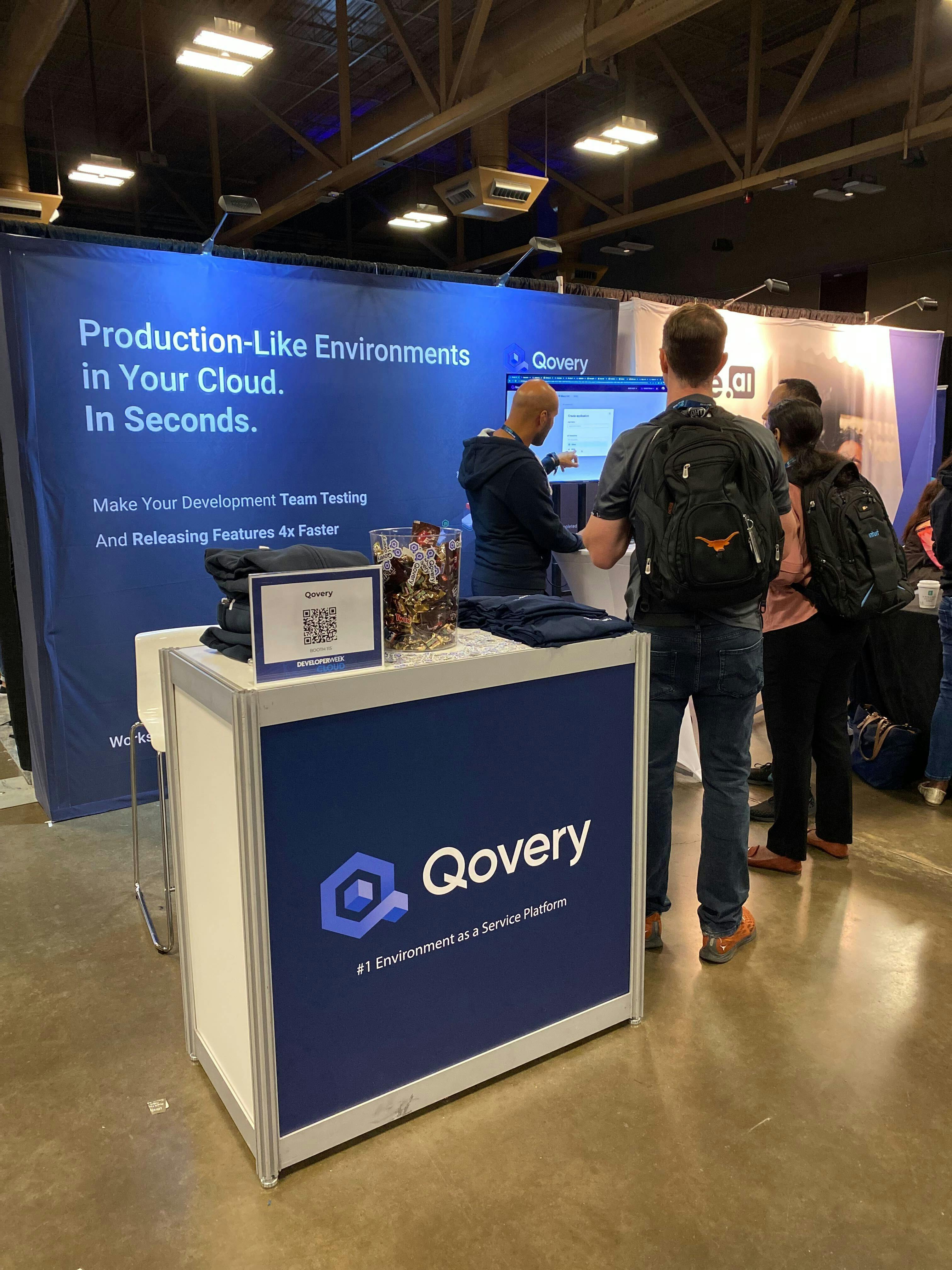 Here is the painful part, we were expecting around 3000 attendees, and to be very transparent with you, it wasn't the case.
We still don't exactly know what happened, but there was a marketing fail here on the Developer Week team side, which is a shame as the tech scene is big in Austin; there were plenty of excellent talks from big names such as Karthik Gaekwad (Dev Rel lead at Google) or Robert Staats (Software Engineering Technical Leader at Cisco) and great exhibitors such as AWS, Snyk, Gitlab and many more.
We were still pleasantly surprised that out of the few people that attended the event, almost all of them stopped by our stand and were interested in getting a demo.
There is a first time for everything, but next time, we will probably put our efforts into bigger events where we can't have bad surprises, such as AWS Summits or KubeCon.
As mentioned before, we want to give a big shoutout to all the great people we met at the Developer Week Cloud; we got to discover some fantastic companies, such as Mend.io and Kore.ai, that were our booth neighbours.
In terms of attendees, we had the chance to demo Qovery to prestigious companies such as Cisco, Apple, Expedia, Intuit, CVS and even the US government, to name a few. While I will give you more insights about how they perceived Qovery in the next paragraph, I can already tell you that they loved it!
A preview environment allows you to "preview" the code changes present in a pull request BEFORE you merge it to master, hence the name "preview environment". It is also coined as an "ephemeral" environment because it is not a permanent environment. It's created temporarily, i.e. when a feature is ready to be tested. While this is helpful to all types of companies, we were surprised to see that it could solve a big pain point in big corporations such as Expedia or the US Government, where they work in squads in which there is not always a DevOps dedicated to one team only which slow the process when the developers need to test a feature. They were impressed to see how easily this issue could be solved using the Preview Environments feature on Qovery: We have often seen a bug appearing only on production but not on staging or UAT. It can be due to different data or different configurations. Ephemeral environments are replicas of your production environment, including all the data, configuration, runtime, libraries, integrations, etc. One of the fantastic features of ephemeral environments is that you can share them through a unique URL. Different stakeholders access the new ephemeral environment through the URL and can test and provide feedback on the code change early in the release cycle.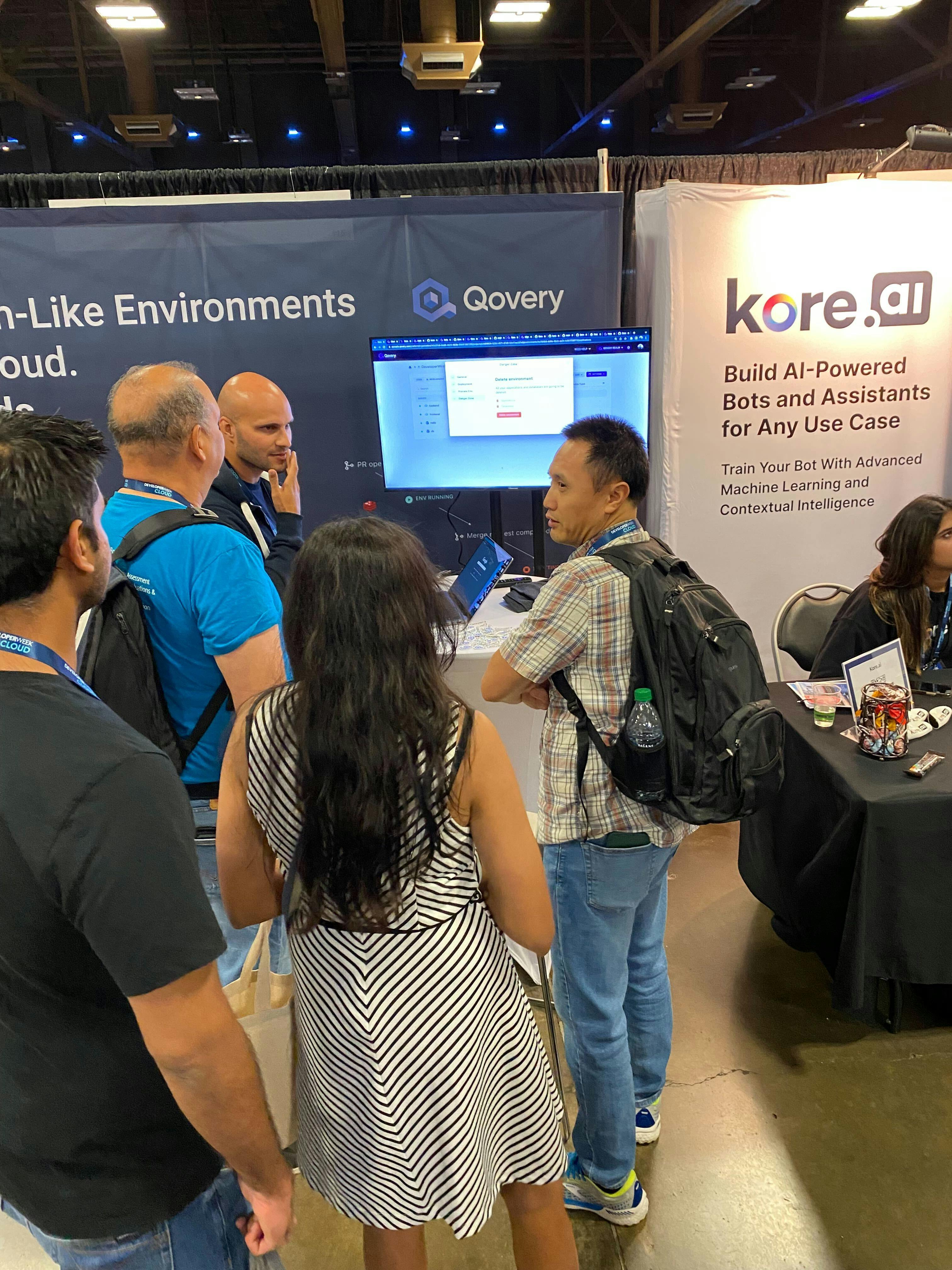 If you search for Terraform and DevOps on Google, you can even find a love letter from Mike Vanbuskirk (Lead DevOps Engineer), so it's no news that DevOps are very keen to use Terraform. When we told the DevOps we met at the Developer Week Cloud that we had a Qovery Terraform Provider, they were ecstatic and couldn't wait to try it out!
Big Kudos to our Design and Frontend team for that, but everyone seemed to love how our interface is smooth and pleasing to the eye, especially when many UI in our same space are a bit old and outdated.
Even if our experience at the Developer Week Cloud wasn't all smooth sailing and we were quite disappointed by the organization and the level of attendance, we made the most out of the event and Austin and met incredible people along the way. We were glad to see that Qovery was adopted by all, from small startups to big corporations, and we can't wait to see more companies joining us in building the future of the cloud.
If you want to see us live again, we'll see you in 2023 at the AWS Summit San Francisco and KubeCon USA and if you want to learn more about this experience and/or to share a feedback, don't hesitate to contact us.
Your Favorite Internal Developer Platform
Qovery is an Internal Developer Platform Helping 50.000+ Developers and Platform Engineers To Ship Faster.
Try it out now!
Your Favorite Internal Developer Platform
Qovery is an Internal Developer Platform Helping 50.000+ Developers and Platform Engineers To Ship Faster.
Try it out now!