Announcing Qovery EC2: Deploy your apps on AWS for $20/m
What is Qovery EC2? In just one sentence: what if I told you that you could host your application on AWS from $20 per month? Well, it's now possible thanks to Qovery EC2! 🦾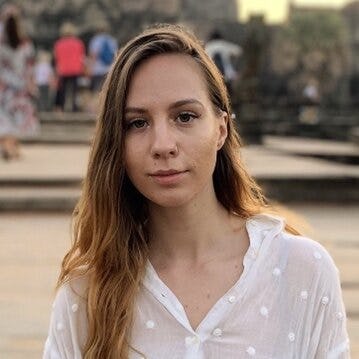 Albane Tonnellier
June 29, 2022 · 1 min read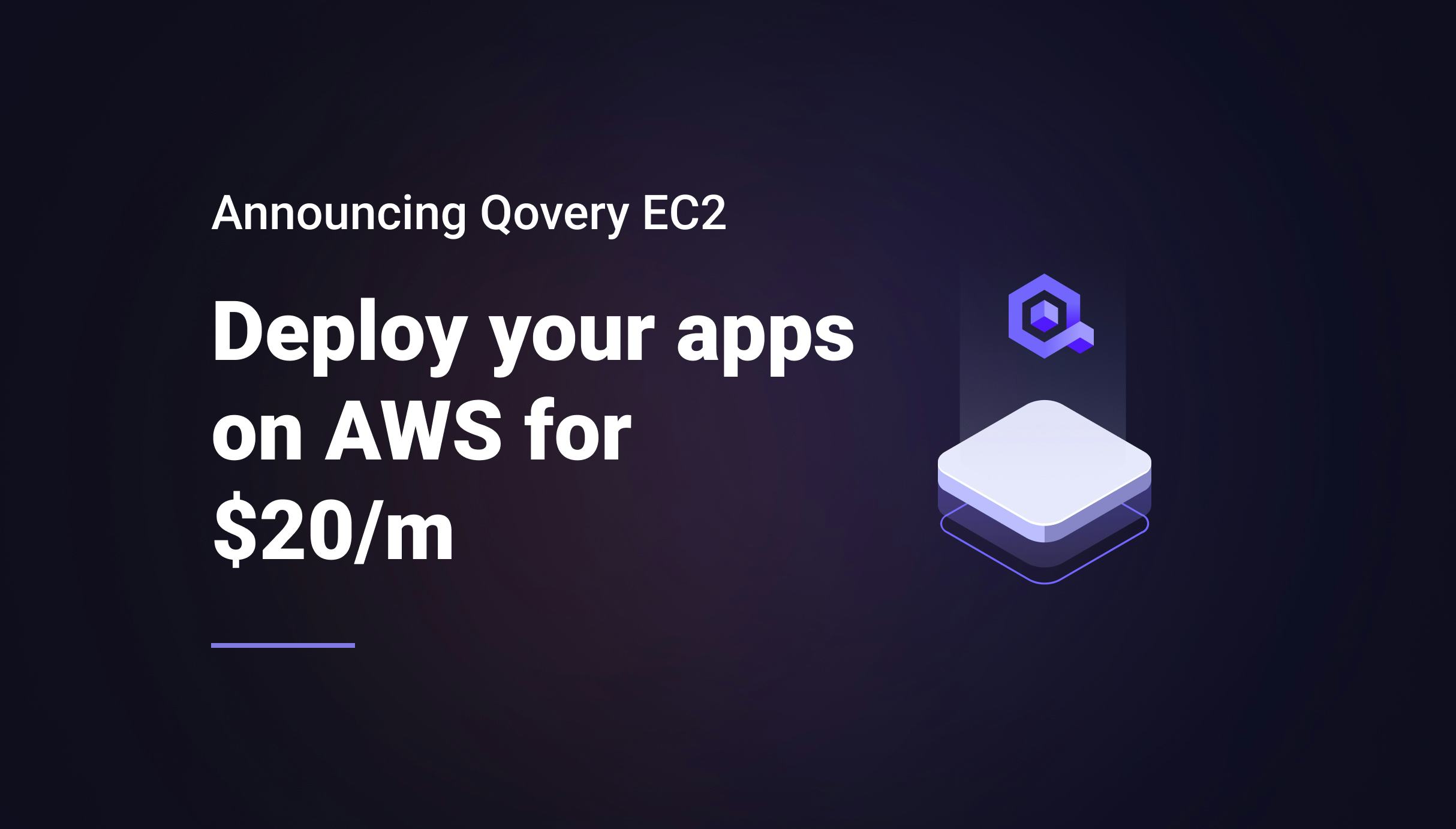 Written by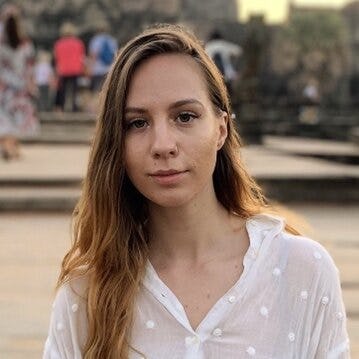 Albane Tonnellier
Albane started as a Product Owner at Qovery and moved to a Product Marketing Manager position, so you can say she is all about the Product.
See all articles
---
Today, Qovery relies on an AWS EKS (Managed Kubernetes by AWS) to deploy your apps. This service costs you $220/month. Regardless that you deploy 1 or 10 applications. Our team has been working for two months on a $20/month offer to host your apps on AWS - Qovery AWS EC2. The difference? Qovery no longer spawns an AWS EC2 instance instead of an AWS EKS Kubernetes cluster. It's the perfect solution for your hobby project and testing environments.
Qovery EC2 vs EKS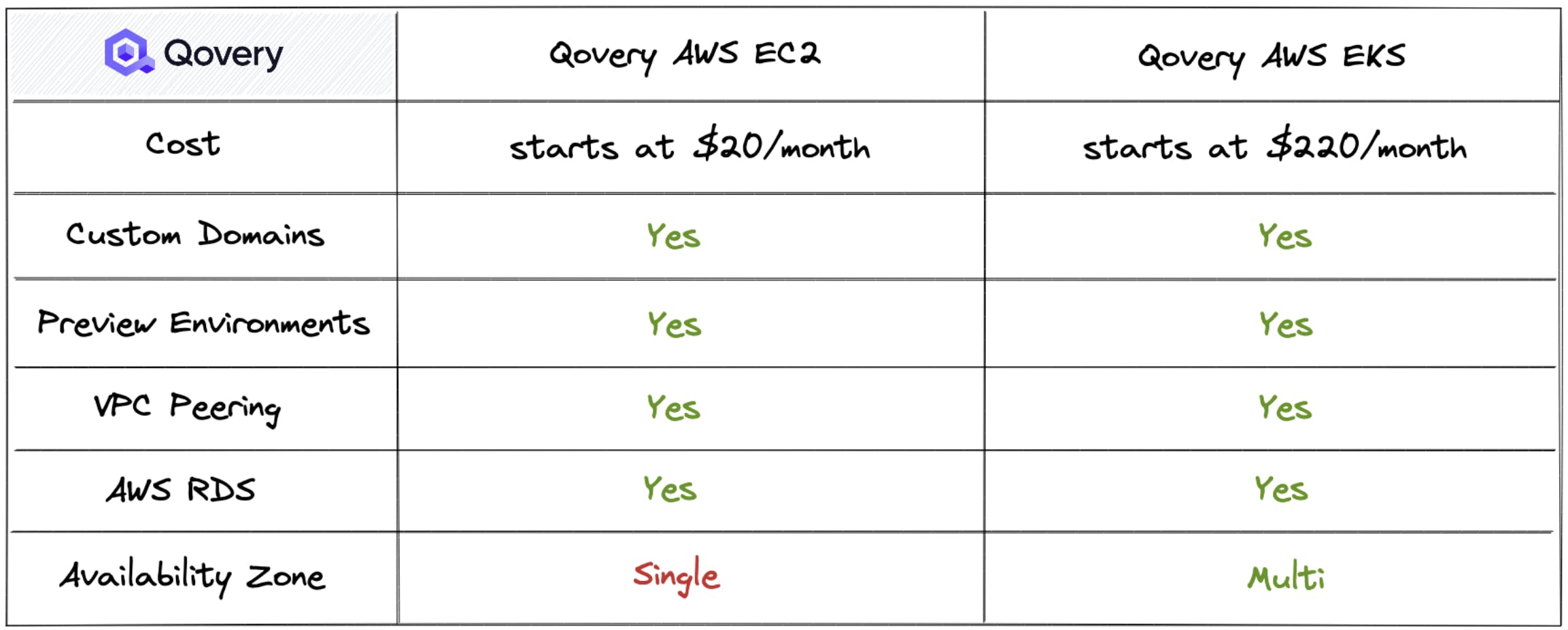 The main difference between AWS EC2 and AWS EKS is the number of Availability Zones (AZ). If a network or power disruption happens on the AZ where the EC2 instance runs, your applications will no longer be available until it's solved. It's an acceptable outage for most of the development and hobby projects. We only recommend running development and hobby projects on an EC2 instance!
Here is a quick demo video of Qovery EC2👇🏻

How to get started?
Nothing easier:
1. Create a cluster
2. Choose AWS
3. Choose EC2
4. That's it! 🤩



Your Favorite Internal Developer Platform
Qovery is an Internal Developer Platform Helping 50.000+ Developers and Platform Engineers To Ship Faster.
Try it out now!