Organization Without Management: Armin Jazi's Approach to Guiding Teams
Today we are talking to Armin Jazi, an experienced engineering manager currently working at Open Reply. Armin shares his journey in the tech industry, how he got started, and his experiences as a manager. He discusses his passion for coding, interest in organizations, and experiences working in startups and as a Lead Developer. As a manager, he's faced challenges head-on, made mistakes, and learned invaluable lessons along the way.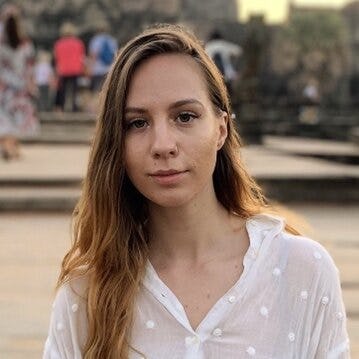 Albane Tonnellier
March 14, 2023 · 9 min read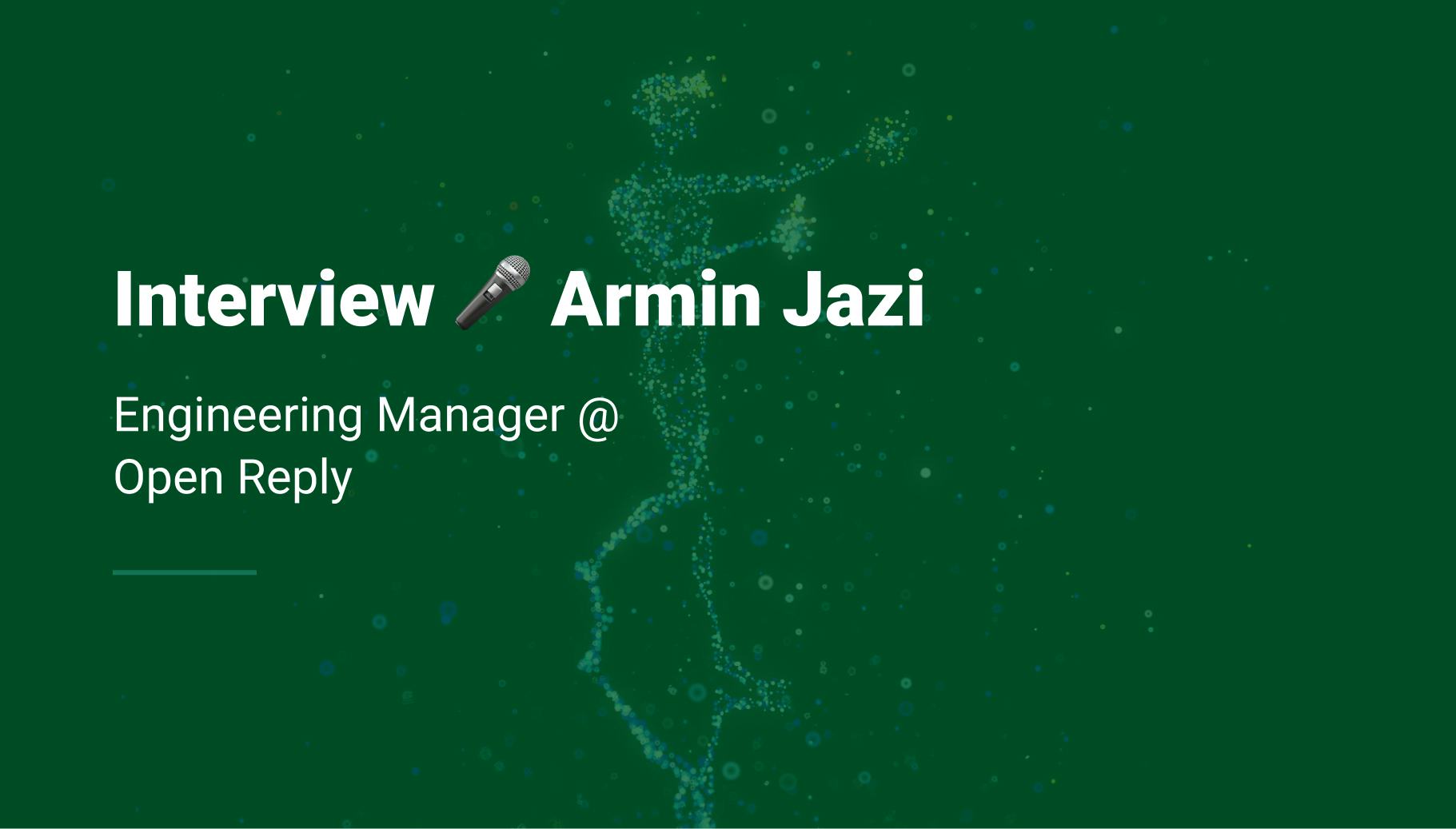 Written by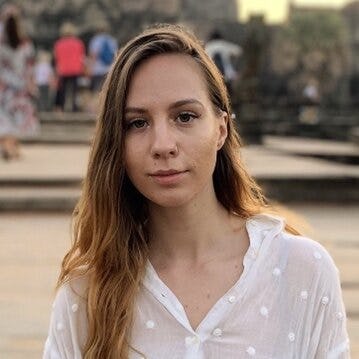 Albane Tonnellier
Albane started as a Product Owner at Qovery and moved to a Product Marketing Manager position, so you can say she is all about the Product.
See all articles
Key Takeaway
Support from top management can make a big difference: In his current position as an Engineering Manager at Open Reply, Armin Jazi receives support from his CEOs, which gives him and his team a lot of freedom in defining how they want to work with their people. He advises his team on Scrum topics but does not manage their work or force them to use a specific methodology.
Armin avoids using the term "leadership" because he doesn't feel he has the right to lead people or tell them how to work. Instead, he positions himself as a consultant for consultants, providing them with tools and guidance whenever needed.
According to Armin, a good company should put you in a management position because they see you as experienced enough to be a sparring partner for others, not as a point of accountability.
Can You Tell Us About the Start of Your Journey in the Tech Industry?
I'm Armin Jazi, and I started my studies in mechanical engineering back in Iran and finished my bachelors there. However, I realized I wanted to pursue high-tech work and didn't see a future in Iran. So, I learned German and eventually moved to Germany to do my master's in energy engineering at RWTH Aachen University.
I became interested in natural sciences, applied physics, and mathematics during my studies. I had the freedom to explore different fields and work on various projects. For my master's thesis, I focused on numerical optimization problems, which involved programming and was my first real experience with it.
After completing my master's, I worked with a professor for a few years and delved deeper into programming, particularly computational programming and supercomputers. I noticed no central governance or community aspect to the code, which concerned me. That's when I realized there was a need for organization in the coding process, and that's what sparked my interest in agile frameworks, Scrum, and how teams can work together effectively.
About seven to eight years ago, agile frameworks were not as widely used as they are now. It was a challenge, but I'm glad I took the risk and pursued my passion. I quit my position at the university and started exploring these concepts more.
How Did Managing a Team of Developers Shape Your Career Journey?
At the dawn of virtual reality, augmented reality was really something in the industry, and there was a big hype around it; that's when I came across two guys developing a 3D audio engine. They needed a developer, and I sold myself as one, so I started working with them and learning along the way. After a year or so, I was developing software for them, and they got financing. They were bought by a big company and are now under the realm of Sennheiser. This was my first entry point in management and leadership because, until then, I was just a single developer thinking about code and how to create sustainable code. However, I soon realized that managing a team of four or five developers was overwhelming, and many mistakes happened along the way. After a year, I realized I wasn't a good fit for this structure anymore, and people weren't feeling well when they went home. So, I decided to do my exit from the startup and start thinking about the next challenge. I stepped back and started working as a web developer at an agency. I spent some time there, getting familiar with their Scrum process and how they communicate with clients, developers, and different teams, which was a different interpretation than mine; I spent 6 or 7 months there.
After Stepping Back, Was it Time For You to Rechallenge Yourself?
After several months working at the agency, I was offered a position as Lead Developer at a startup specializing in delivering cloud-based Remote Support Software for Businesses. Unfortunately, they were struggling to find a market fit for their products. The onset of COVID made things even more challenging, as most companies were investing in real-time audio and communication technologies instead. After considering my options, I decided to accept a new offer from a startup in the real estate industry to become their Chief Technology Officer (CTO), which was a big step for me, and It was exciting to set up a team and work with them, managing to avoid the mistakes I had made earlier. The team was about the same size as the first startup, and it worked great; we were doing classic scrum, and the workload was small enough that we could deal with it in a scrum setting, and the team was small enough so that I could teach everybody about the code and the product. However, there was a conflict between co-founders about the direction of the product we wanted to go to, the tech side wanted more time for the product, and the product wanted to reach the market as soon as possible. So after delivering the first MVP, we ended up parting ways, which led me to my current position as an Engineering Manager at Open Reply. After years of industry experience and reading many books, I finally understand what it means to be a good manager, and I'm excited to be in this new role.
What Caused the Difference in Success Between Your First and Current Managerial Positions?
When I first became a manager in my previous company, I was excited and eager to take on the role, but I quickly realized that it was easy to confuse team management with tech management. I struggled to position myself as part of the Scrum team and often found myself getting involved in the noise of defining the roadmap while also trying to lead the team. This caused a lot of conflict within the team, and I learned that finding a balance between these two roles was important.
In my current position at Open Reply, the biggest difference is the support that I receive.
To give you an idea of our team size, we have around 100 people, and I'm only there to guide a small part of the company. Sometimes we have freelancers coming and going, so the team size fluctuates slightly. But what sets us apart is that we try to meet the universe halfway.
What I mean by that is we get a lot of support from our CEOs, who give us a lot of freedom in defining how we want to work with our people. And when you have that sort of attitude from the top, it's only natural to return that attitude to your teams.
I always tell people in these meetings that I'm not a manager because I won't manage their work or force them to use a specific methodology like Scrum. However, I can advise you on Scrum topics since I've seen it used in many different contexts.
Sometimes I attend meetings and step back, observing and asking questions when necessary. Other times, I'll take on a more active role in guiding through the details and working as a software developer alongside the team.
As a Tech Leader, Do People Come to You for Knowledge or Guidance?
I also avoid using the term "leadership" because I don't feel I have the right to lead people or tell them how to work. Instead, I position myself as a consultant for consultants, providing them with tools and guidance whenever needed. I don't run after people to ensure they use the tools I give them. It's more like a pull strategy, where my colleagues come to me when they have questions or are challenged with new domains requiring new solutions. On a personal level, I don't click with some people, and I don't attempt to burden the relationship with unwanted feedback or guidance. Others I speak passionately to, and they come back later to tell me how inspiring it was.
Additionally, we have a system set up at my company called Chapters. These are frontend, backend, and infrastructure, to name a few. People who decide to form coalitions in the chapters are called chapter ambassadors and are responsible for our employees' personal and technical growth and well-being. We have skill matrices which are general guidelines for our employees. However, even in those skill matrices, there's still some wiggle room to make it work for each individual.

Where Do You Turn For Help When Facing Something You Don't Know?
My first approach used to be reading mainstream management books. But after a while, I realized that trying to find answers to complex problems within the context of books I've already read just doesn't fit, as every new problem has a new context and concept. The danger is to want to fit all of your challenges into the solutions you learn from the books. I was lucky to find a new concept called interferences in my quantum physics studies. And the idea is to find interference from other fields of knowledge that do not directly correlate with organization spaces. For example, I have a lot of discussions with my brother, an expert in social sciences. Although we don't talk directly about my challenges, trying to figure out the resemblances of things he talks about in the context of what I do helps a lot. My martial arts practice is also a point of interference as they teach you how to deal with conflict. Regarding tech, Google is my go-to toolbox, but I go deeper than just copy-pasting. I read articles, see the context where the solution has been used, and try to develop my own solution using the same thinking.
What Should You Look For When Entering a Managing Position?
It really depends on your personality. Some people thrive in structured environments, but I seek freedom and organic movement. If you're like me and want that organic movement, try to find a role where you can define what management means to you. Don't let others tell you what you should be responsible for. I defined my managerial role to fit what I should do in that context. A good company should put you in a management position because they see you as experienced enough to be a sparring partner for others, not as a point of accountability. Your job is not to protect your or others' position but to engage with and inspire people. If a company wants you to be a watchdog as a manager, that's already a red flag that something might be wrong there.
Any Last Word?
We are currently on the lookout for new roles, mainly within Europe. We place a lot of value on having face-to-face interactions with our clients, so being in close proximity is important to us. Our team is very invested in the products we create for our clients, so we're looking for candidates across the board - from DevOps to frontend to the backend. We have a job board on our website that you can check out if you are interested.