Company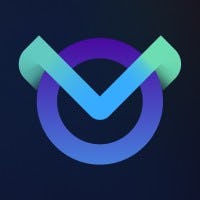 Rely.io
Rely.io is the most comprehensive Site Reliability Engineering (SRE) platform designed to help software teams monitor and optimize software reliability, without sacrificing innovation and new feature development. The Rely.io platform does the heavy lifting on the customer's behalf and presents monitoring data intuitively, allowing users to create Service-Level Objectives (SLOs) in minutes.
---
Headquarters
Lisbon, Portugal
---
---
---
What are the main benefits Qovery gives you?

Qovery made it easy and seamless for us to share environments. We have total control of "what is in" and "how are" our environments, without having to dig in on our tools, and the best part is that we can visualize that control and health all in one place, and take action if needed with just a couple of clicks (through functionalities as simple as the dashboard or others like Redeploy, Rollback & Update, etc.)
Why would you recommend Qovery and for whom?
I can easily recommend Qovery to anyone who wants to easily assemble a CD/CI pipeline on AWS services. Managing environments and apps on such a great platform that centralizes everything, makes this a terrific tool for anyone using AWS. Intuitive and simple, yet powerful; easy to start using, yet truly impactful when used — Qovery is a must-have.
Anything else you'd like to add?
I could go on and on about your platform (I am truly in awe with the tool) but there's no time and I won't be flooding you with that!
Just a quick small story about how you guys impacted our workflow — the other day, just a couple of days after we migrated to Qovery, I was grocery shopping just minding my own business, when I got an email notification — "Deployment error". The next couple of sentences happened in a matter of seconds: my first reaction was "wait a minute, since when do we have a CD/CI pipeline that alerts us when a deployment goes wrong? We merely set up Qovery for deployments, who configured alerts?!", I swear, I was so confused! Haha and then I saw the sender as "Qovery" and just stood there, trying to figure out what was happening! "Did Qovery really just warn me that something went wrong? But I'm the only one using the tool (at the time) and I didn't configure anything..." and then it hit me that just like that, we have notifications and alerts. I was stunned! All I had to do was start using Qovery with the easiest installation in the world, and all of a sudden I have a CD/CI pipeline, alerts, and other terrific management functionalities — just for using the platform. Brilliant!
Just brilliant! Anyways, thanks to you guys I could detect the problem in real-time, make a call to the team, and have someone fix it before it escalated.
Hats off. Truly.