The Top 10 Products From KubeCon North America 2022
The KubeCon event is a major cloud-native gathering thousands of people and hundreds of vendors for 3 days. Technology enthusiasts and adopters from leading cloud-native and open-source communities gather and discuss innovative ideas at KubeCon. It provides a forum where you can exchange relevant information and insights on the latest trends in Kubernetes and the container world.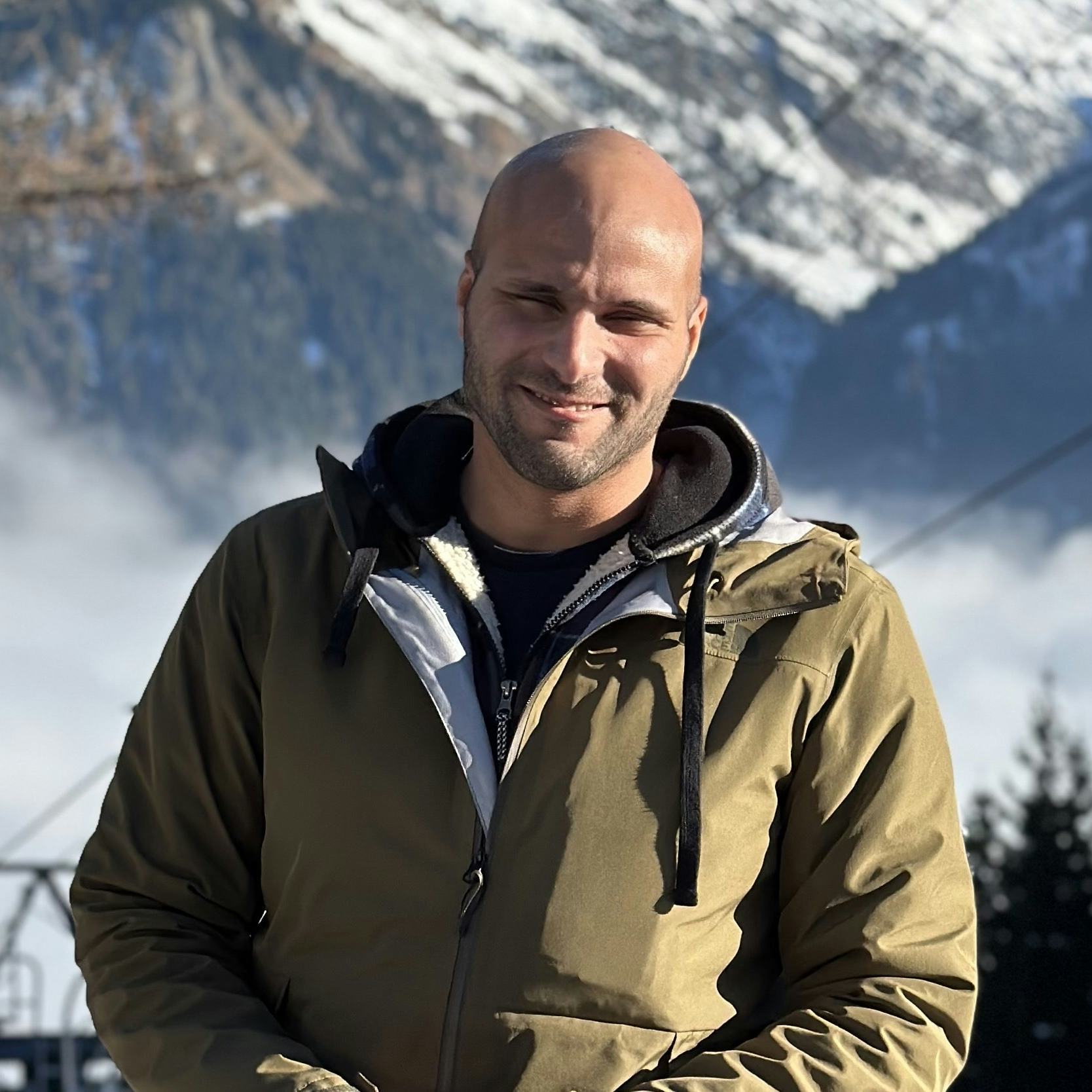 Romaric Philogène
November 3, 2022 · 5 min read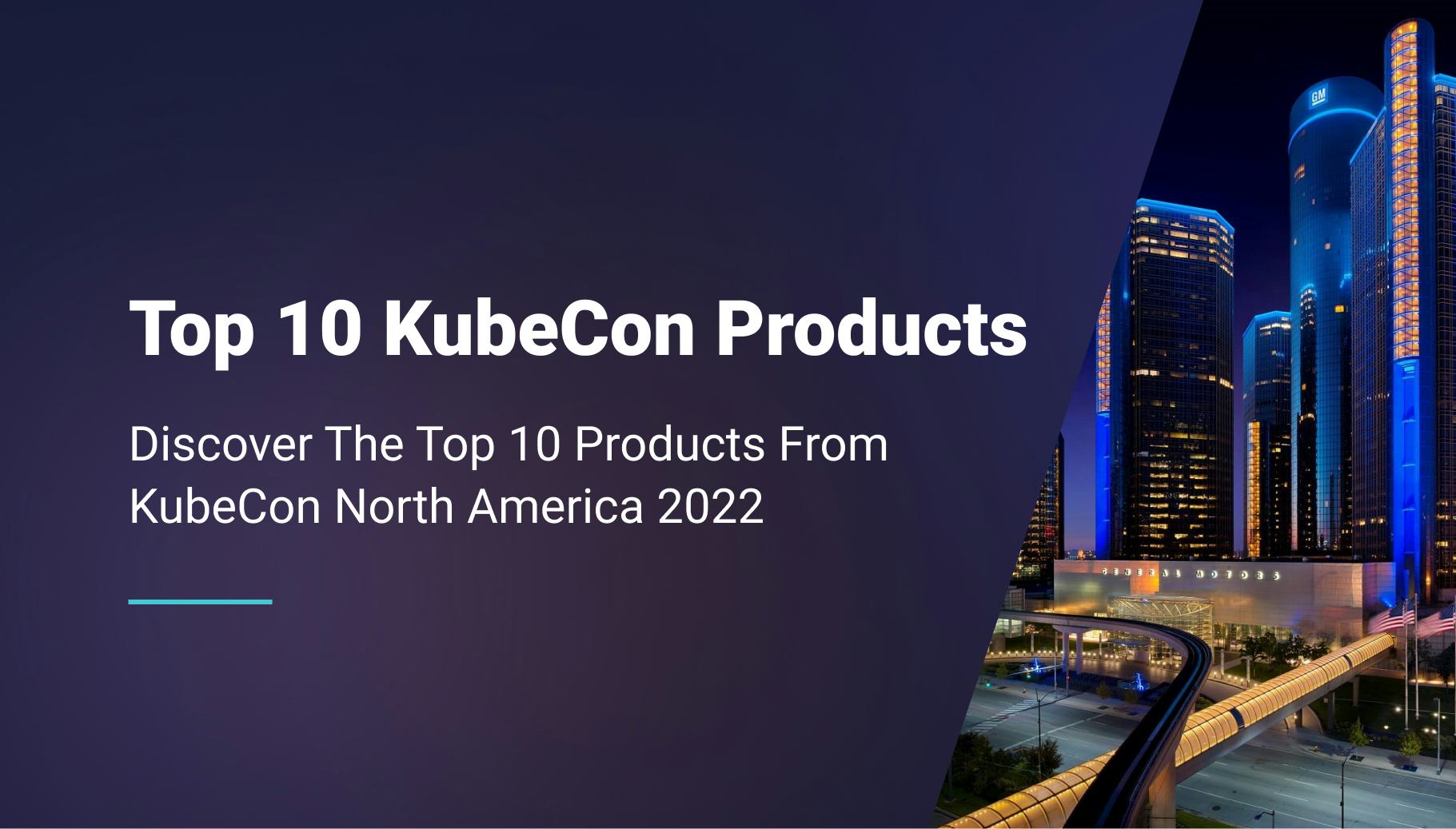 Written by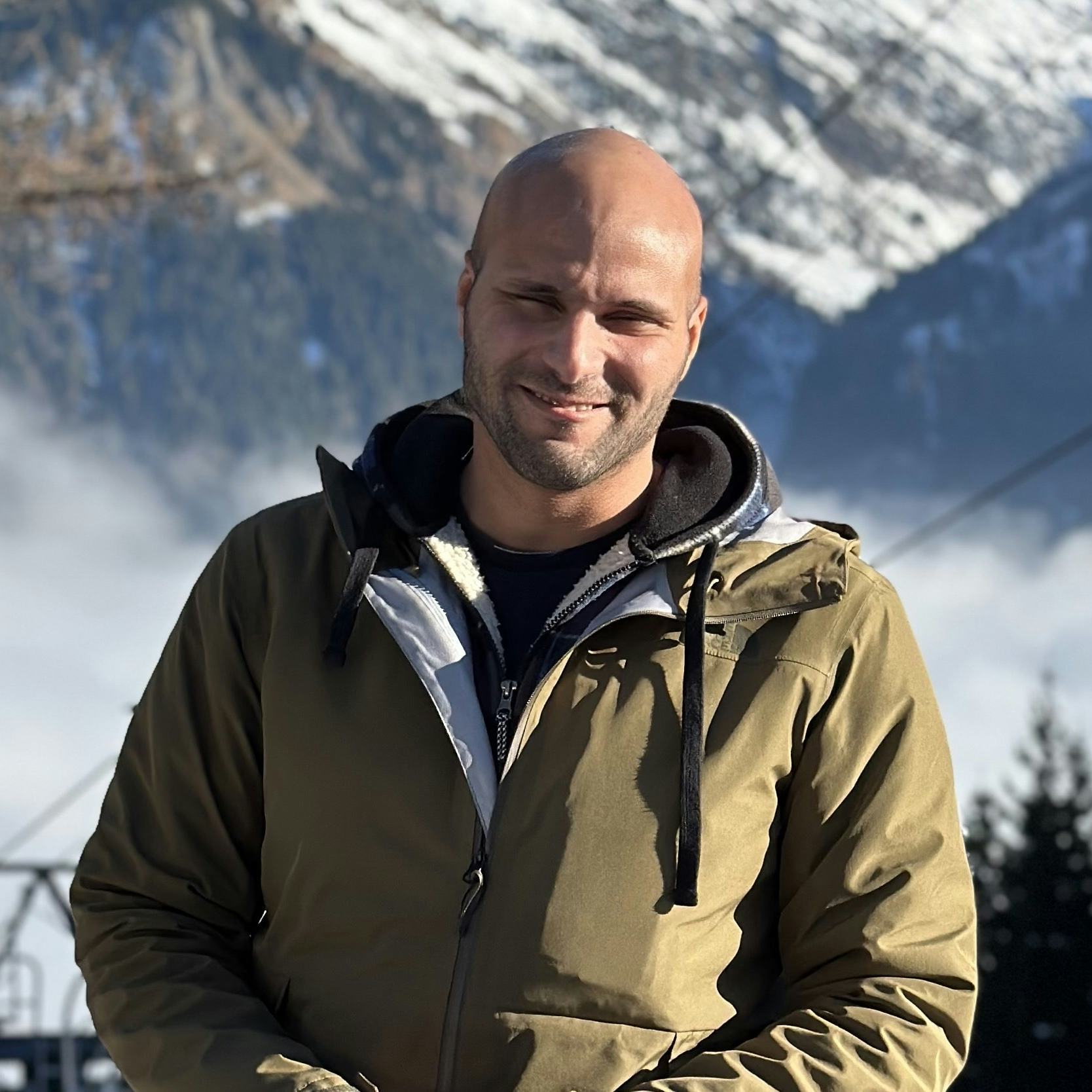 Romaric Philogène
CEO and co-founder of Qovery. Romaric has 10+ years of experience in R&D. From the Ad-Tech to the financial industry, he has deep expertise in highly-reliable and performant systems.
See all articles
---
This year, The KubeCon North America was located in Detroit, Michigan. The Qovery team was present and happy to meet and collaborate with great companies, including emerging startups with great products. Today, we will discuss the top ten products from KubeCon. Let's start with SpaceLift. 
Spacelift - CI/CD for Infrastructure as Code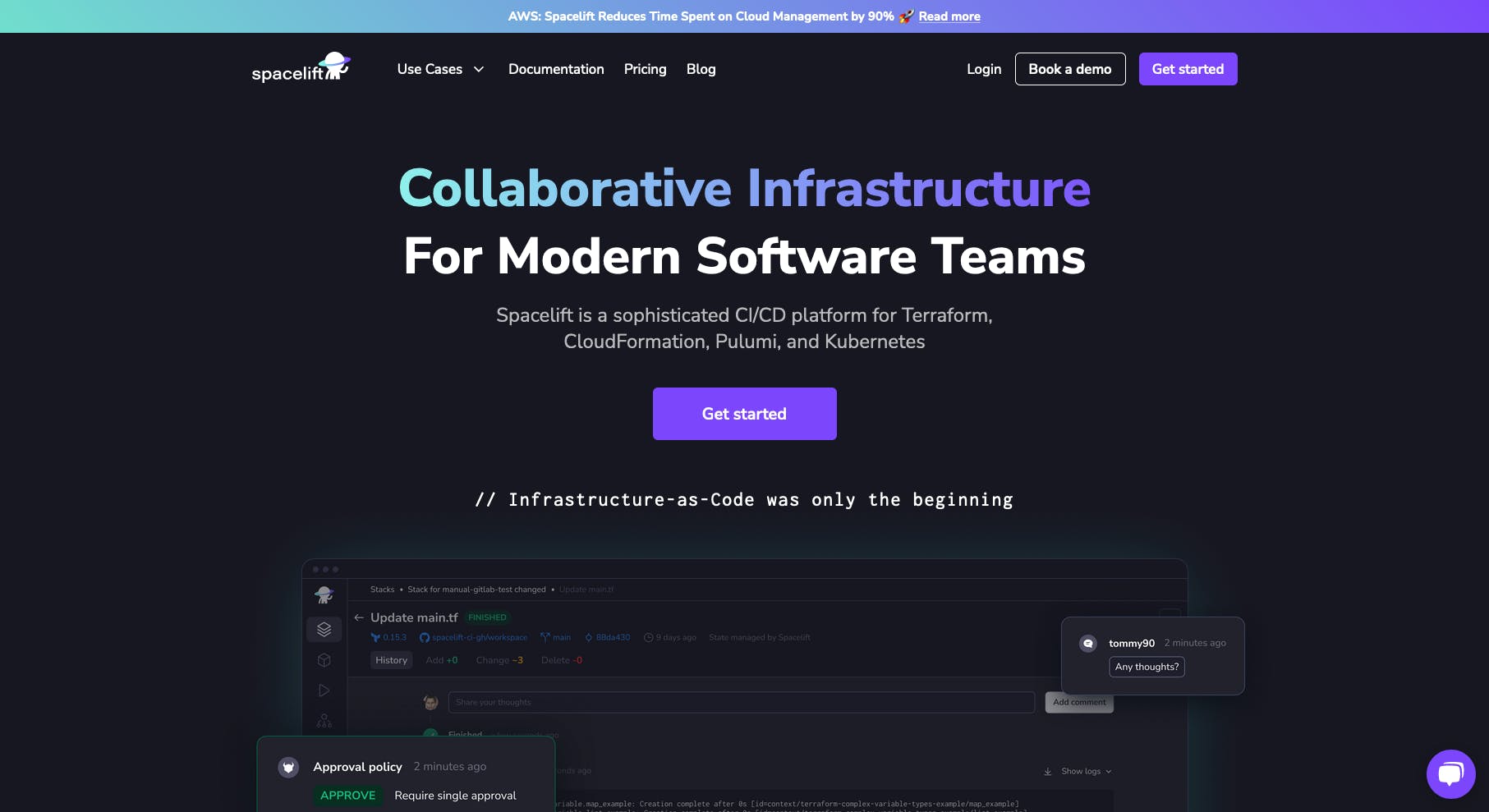 Spacelift is a highly powerful infrastructure delivery platform for all the major Infrastructure-as-code providers, including Terraform, CloudFormation, Pulumi, and Kubernetes. Spacelift provides a collaborative environment so you can build the right platform for your teams with full control and flexibility. Many CI/CD tools struggle to handle the stateful nature of deployments. Spacelift eliminates the common state management issues and provides a highly sophisticated infrastructure for modern software teams. Spacelift offers a perfect combination of the traditional CI server's versatility and methodological rigor of a specialized and security-centric infrastructure tool. 
Spacelift supports most IaC setups, and you can use it as a self-hosted agent on your infrastructure, resulting in maximum security without compromising functionality. 
Gitpod - Remote Development Environments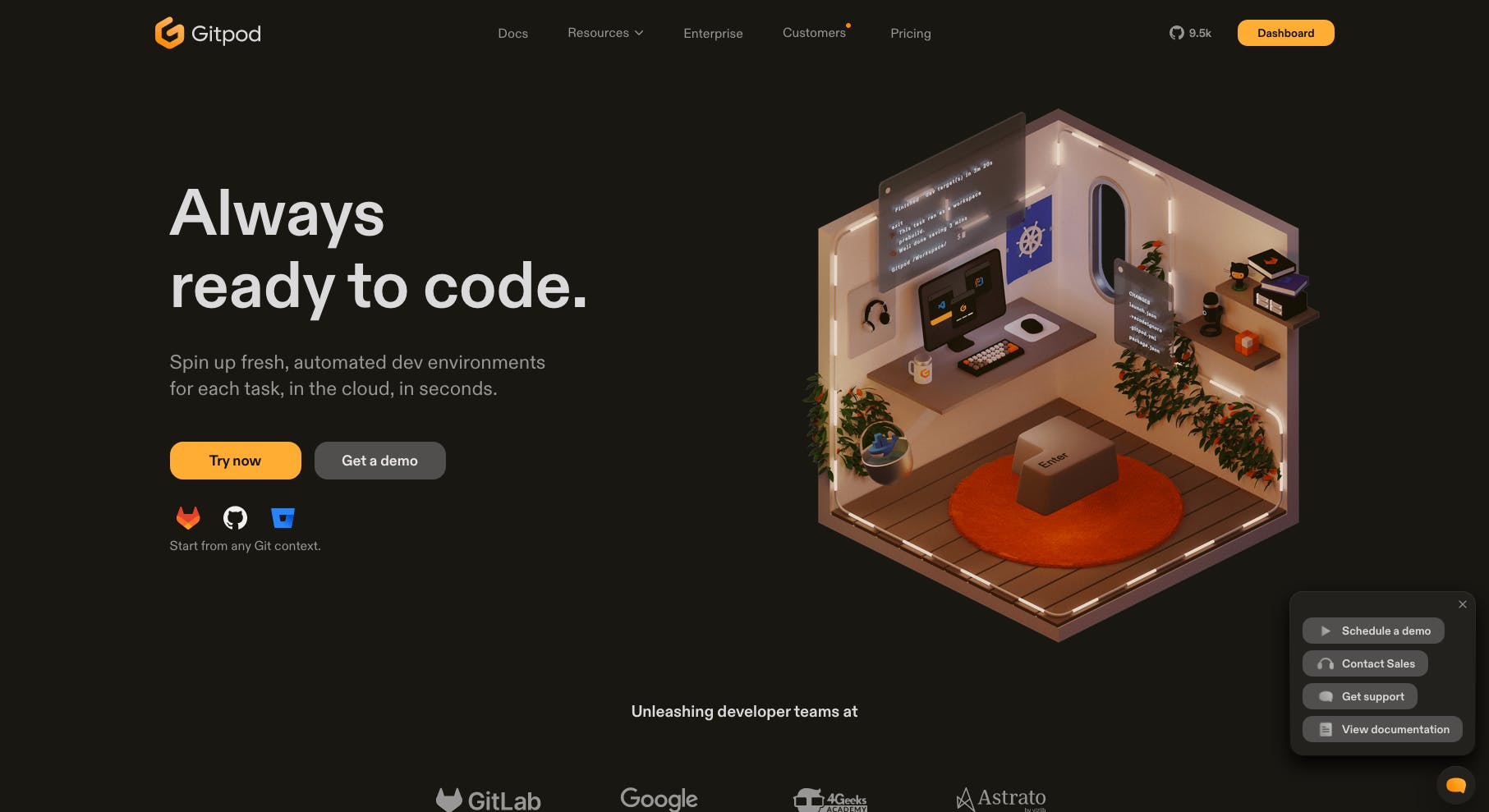 Gitpod is an open-source platform for automated and ready-to-code cloud environments. You can spin up a new, automated development environment on the cloud in mere seconds. Once you define your development environment as code, you can start a remote, instant, cloud-based developer environment directly from your desktop IDE or browser. 
Having strong integration with GitHub, GitLab, and BitBucket, Gitpod automatically and continuously pre-builds your development environments for all your code branches. As a result, developers can instantly start development on fresh ephemeral environments without needing to check dependencies, install tools, run build, etc.  
Qovery - Cloud Production-like Environments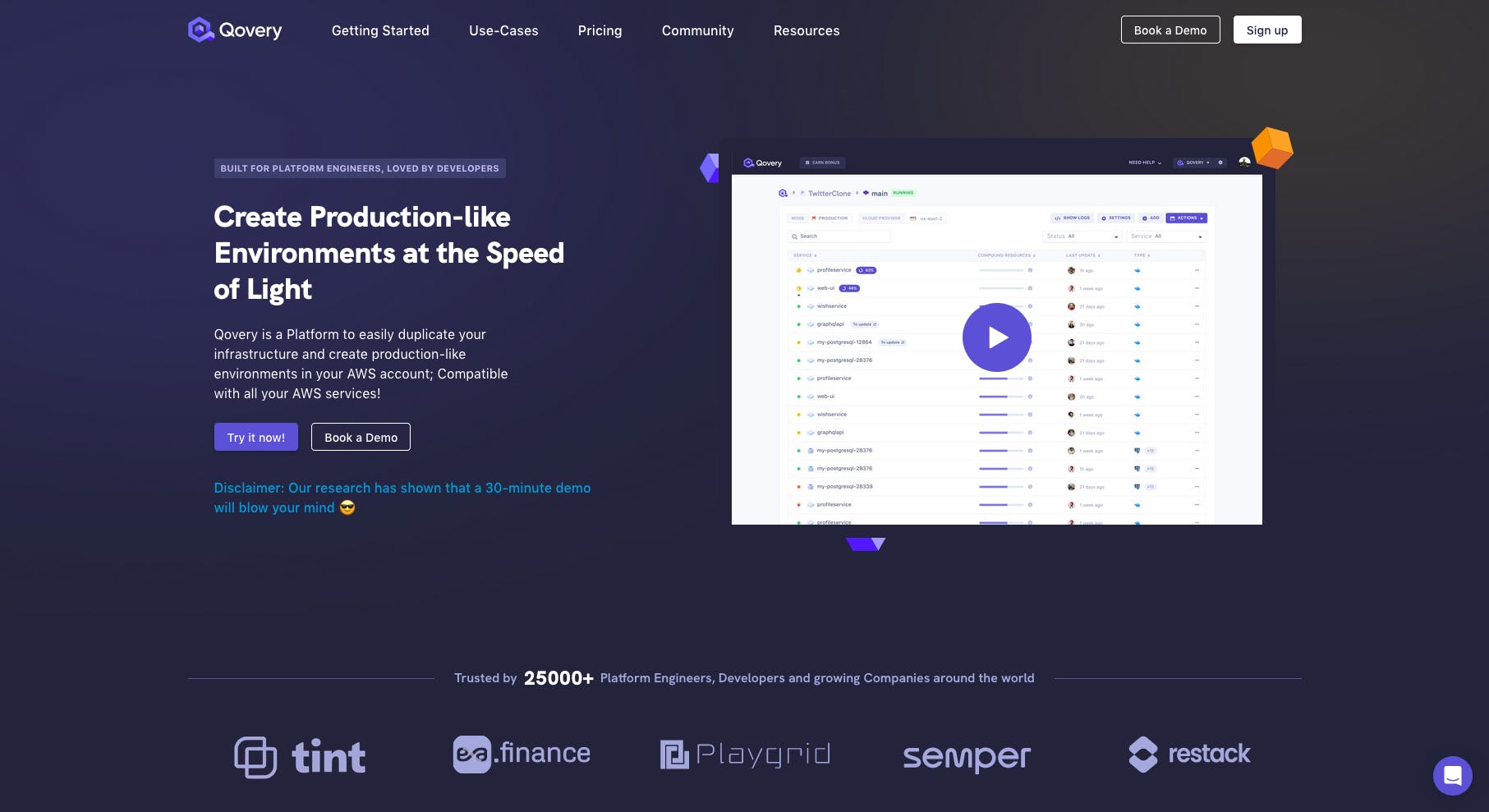 Qovery is an EaaS (environment-as-a-service) platform that lets you spin up cloud production-like environments extremely simply. It works as a wrapper over your existing cloud platforms and takes care of all the complexities related to environment provisioning. You can clone an existing environment in one click. It also provides an excellent feature called "Preview Environments" which lets you preview all the changes related to a particular code branch in an isolated ephemeral environment. 
Qovery's powerful environment provisioning makes product development easier and simpler. Companies use Qovery to reduce dependency on DevOps, release product revisions frequently, provide high collaboration among different teams, and maximize the ROI of the product.  
Doppler - Cloud Secret Management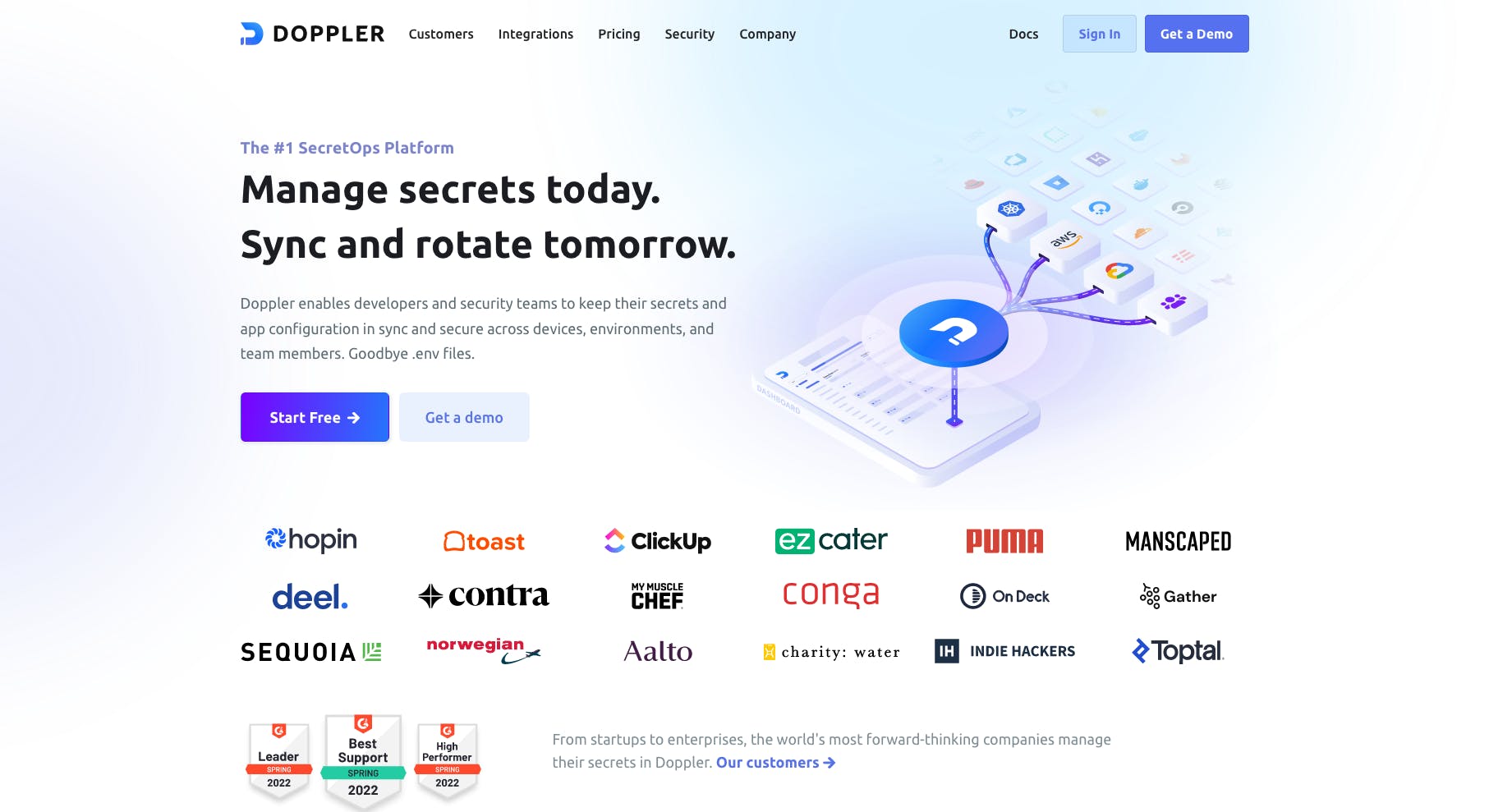 Doppler is a fault-tolerant and fully managed secrets manager that allows developers and security teams to keep their sensitive configuration secure across different devices, environments, and teams. You do not need to use the .env files anymore or encrypt the values in the .env file. 
Doppler integrates well with all the cloud vendors. It also provides strong integration with other secret managers like AWS Secrets manager, Parameter store, and Hashicorp Vault. It has a powerful CLI and a user-friendly dashboard. It provides excellent collaboration between teams for sharing secrets and automates most of the work related to secrets management. 
Robusta - Kubernetes Monitoring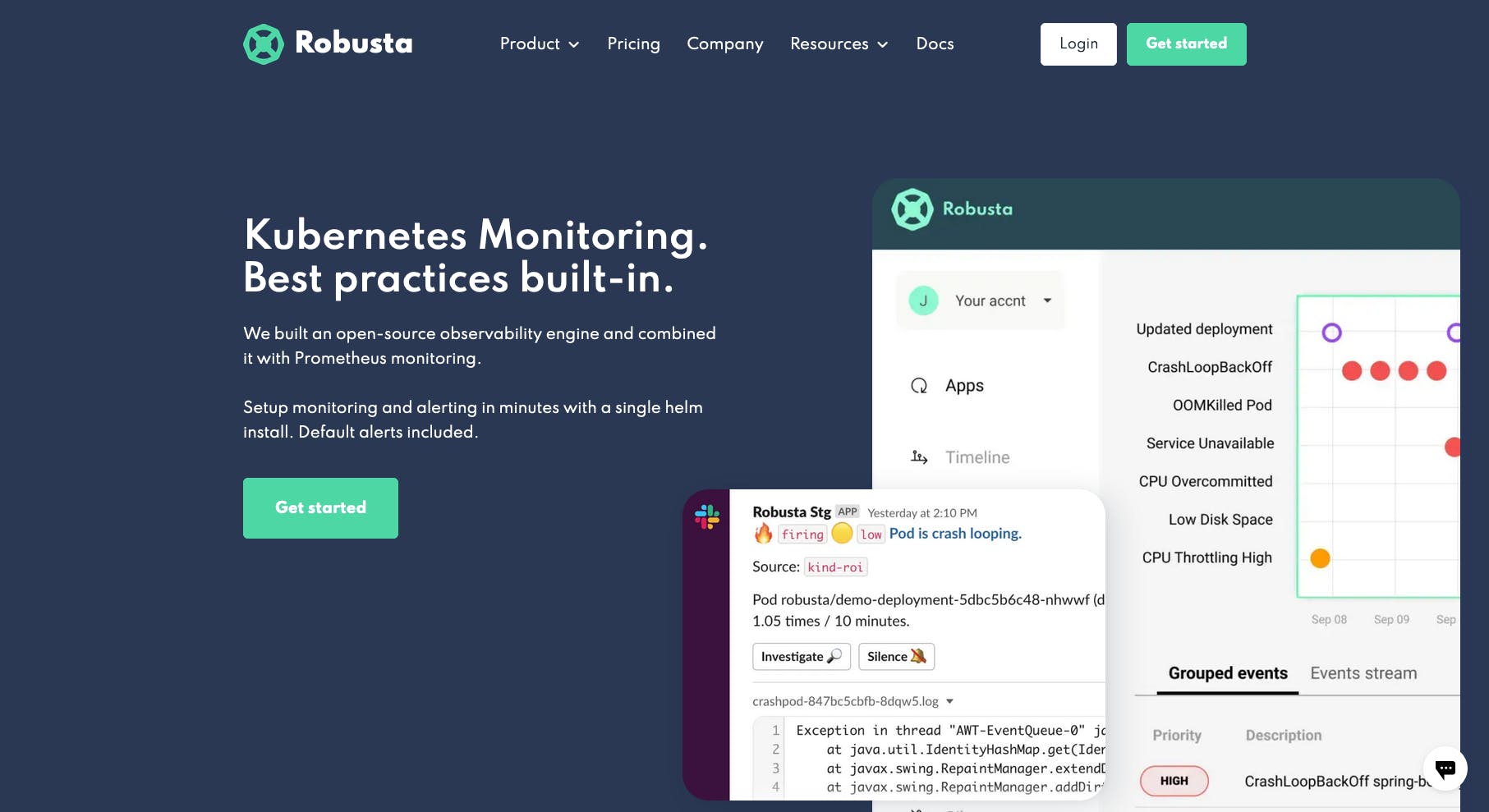 Robusta is a monitoring and troubleshooting platform for Kubernetes. It is open source and a highly sophisticated tool to automate Kubernetes, alert remediation, and ChatOps (IFTTT/ Zapier for DevOps). It has excellent integration with modern tools like Slack, Teams, etc. The core of Robusta is automation (playbooks or runbooks) that triggers the alerts. For example, you can set up a runbook that will trigger in response to anything from Prometheus alerts and Kubernetes resource changes to webhooks. 
Just like Docker is IaC for deploying applications, Robusta is IaC for managing Kubernetes applications and handling its alerts. 
Komodor - Automated Kubernetes Troubleshooting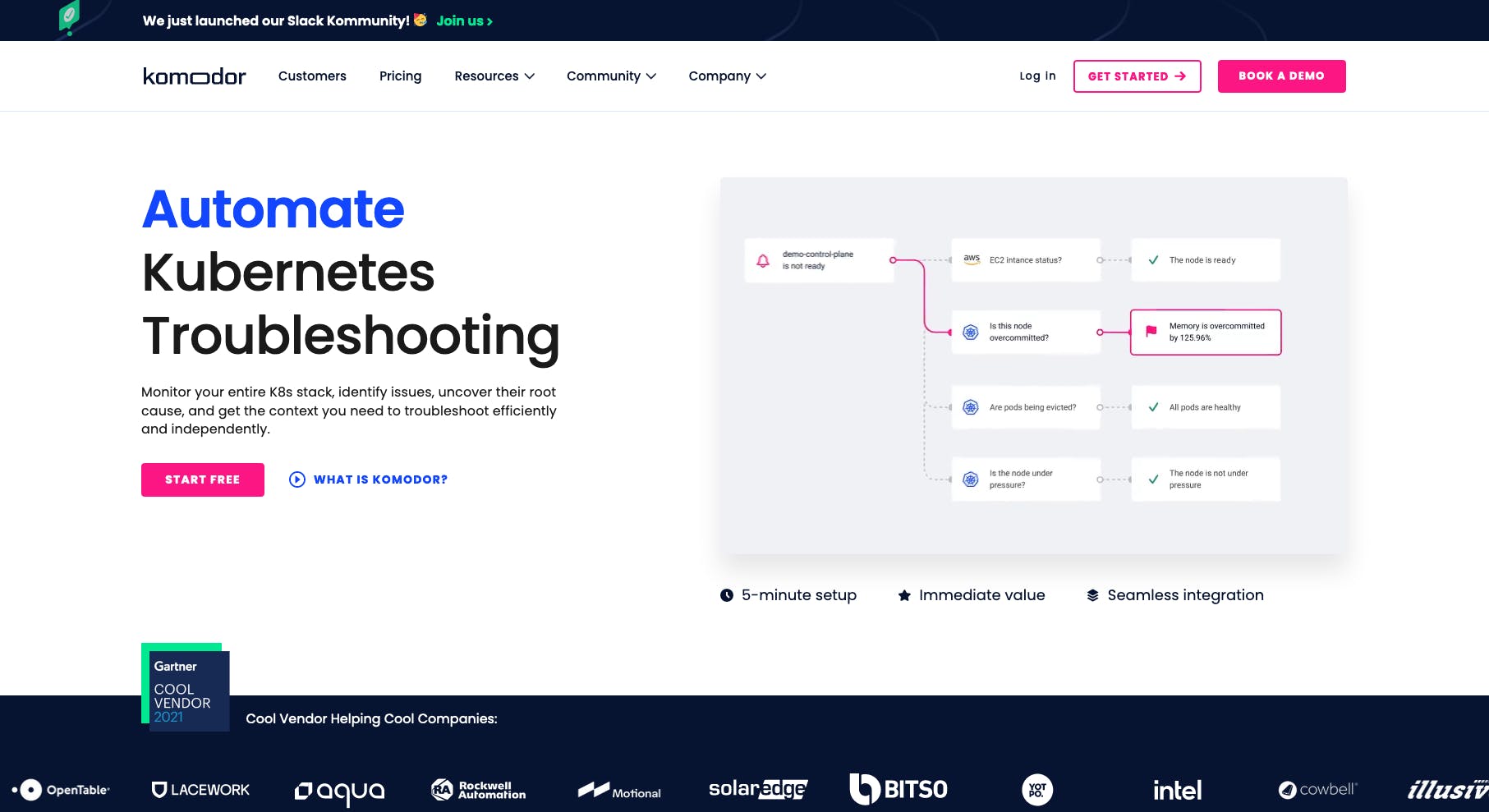 Komodor is a powerful tool through which you can automate your Kubernetes troubleshooting. You can monitor all your Kubernetes clusters, identify issues, and find the root cause to troubleshoot efficiently without relying much on the DevOps teams. Komodor keeps an eye on all the components in your Kubernetes and reports any health issues immediately. It has strong support for various third-party tools you may already be using. 
Komodor provides a timeline view of all the events in a cluster along with historical data to generate valuable insights. You can even view pod logs directly without needing to give Kubectl access to each developer. 
Civo - Kubernetes Service Provider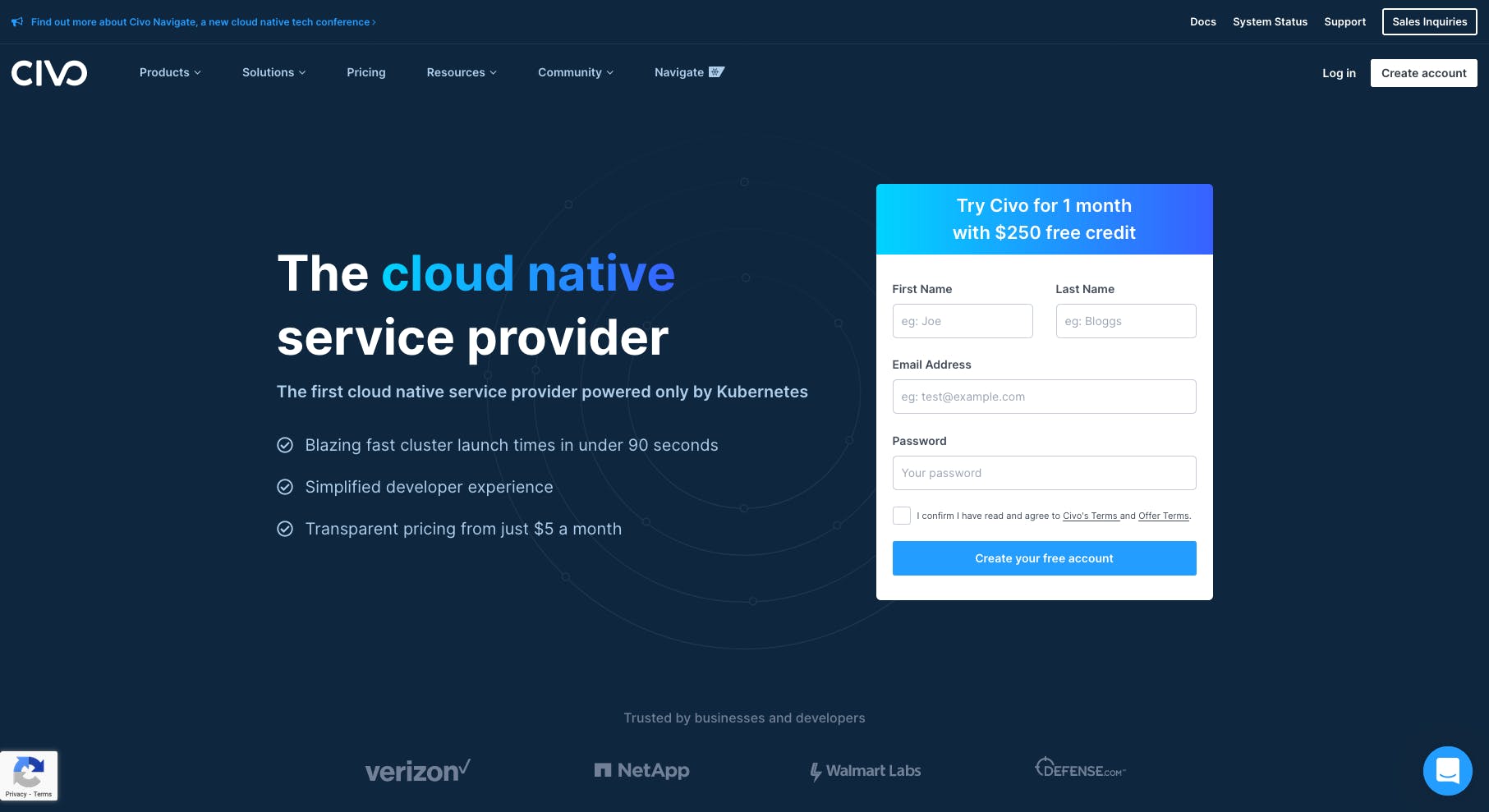 Civo is a cloud-native service provider for Kubernetes. It claims to have a simplified developer experience, and you can launch a cluster in under 90 seconds. It provides a managed Kubernetes environment through which customers can provision clusters at a low cost. You will pay less than half the cost compared to other cloud providers. 
Civo enables tech companies to host their application simply and without needing too much technical expertise. They have an application marketplace and a comprehensive platform for learning Kubernetes as well, which makes Civo attractive to both experts and novices. 
Permit - Low Code Access Control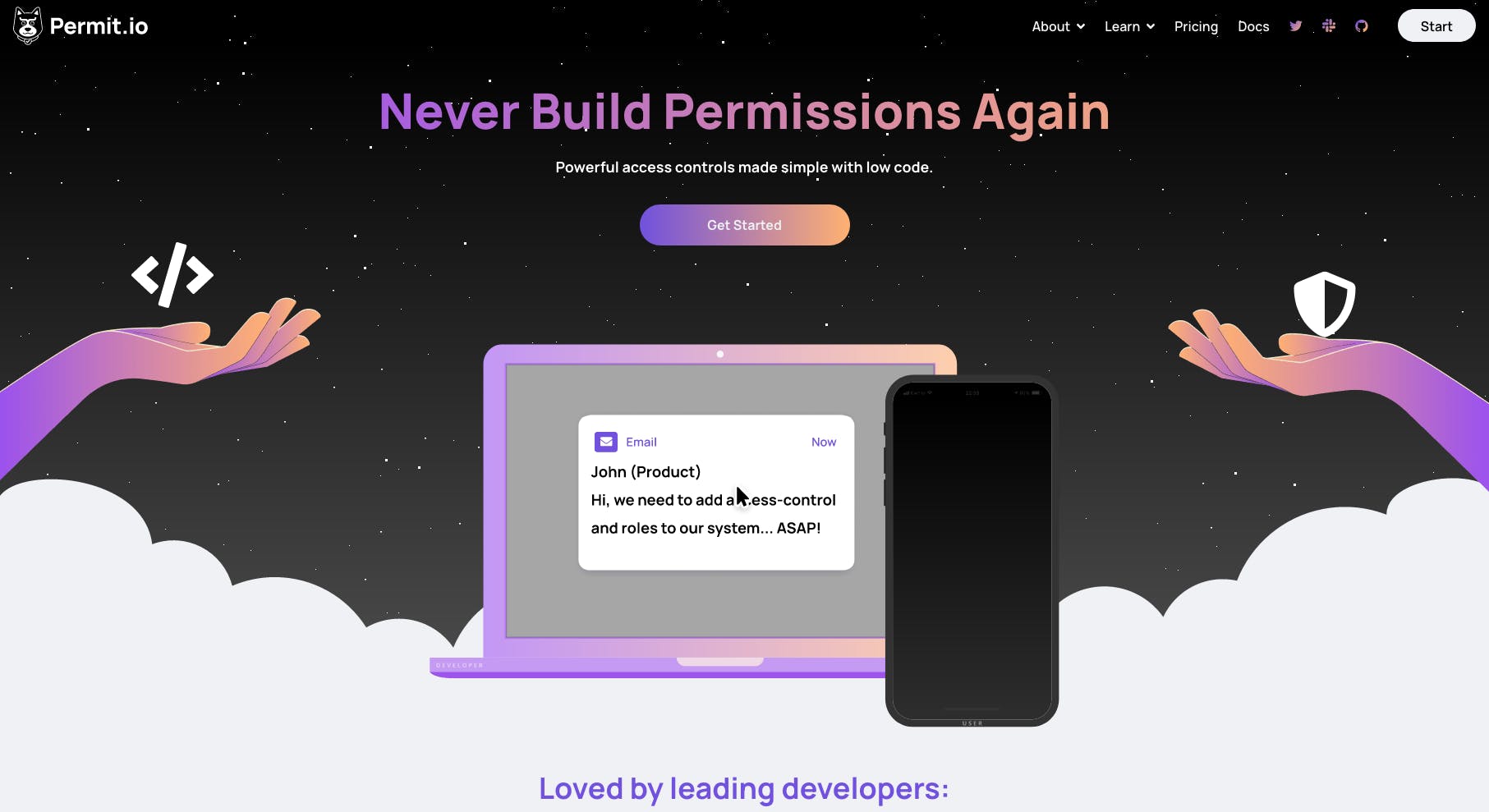 Permit is a low-code platform that provides attribute-based access control (ABAC). With the no-code interfaces of Permit, any team, not just developers, can incorporate permissions into the application. It provides all the core elements of permissions, including auditing, approval flow, impersonation, automation of API keys, etc. Most organizations use role-based access control (RBAC), and permit helps you to scale seamlessly from RBAC to ABAC with minimal effort. 
Using Permit, your non-technical stakeholders can incorporate permissions using the no-code interfaces. Permit will minimize the complexity and save valuable time in building the permissions from scratch. 
Teleport - Connect To Your Infrastructure Made Easy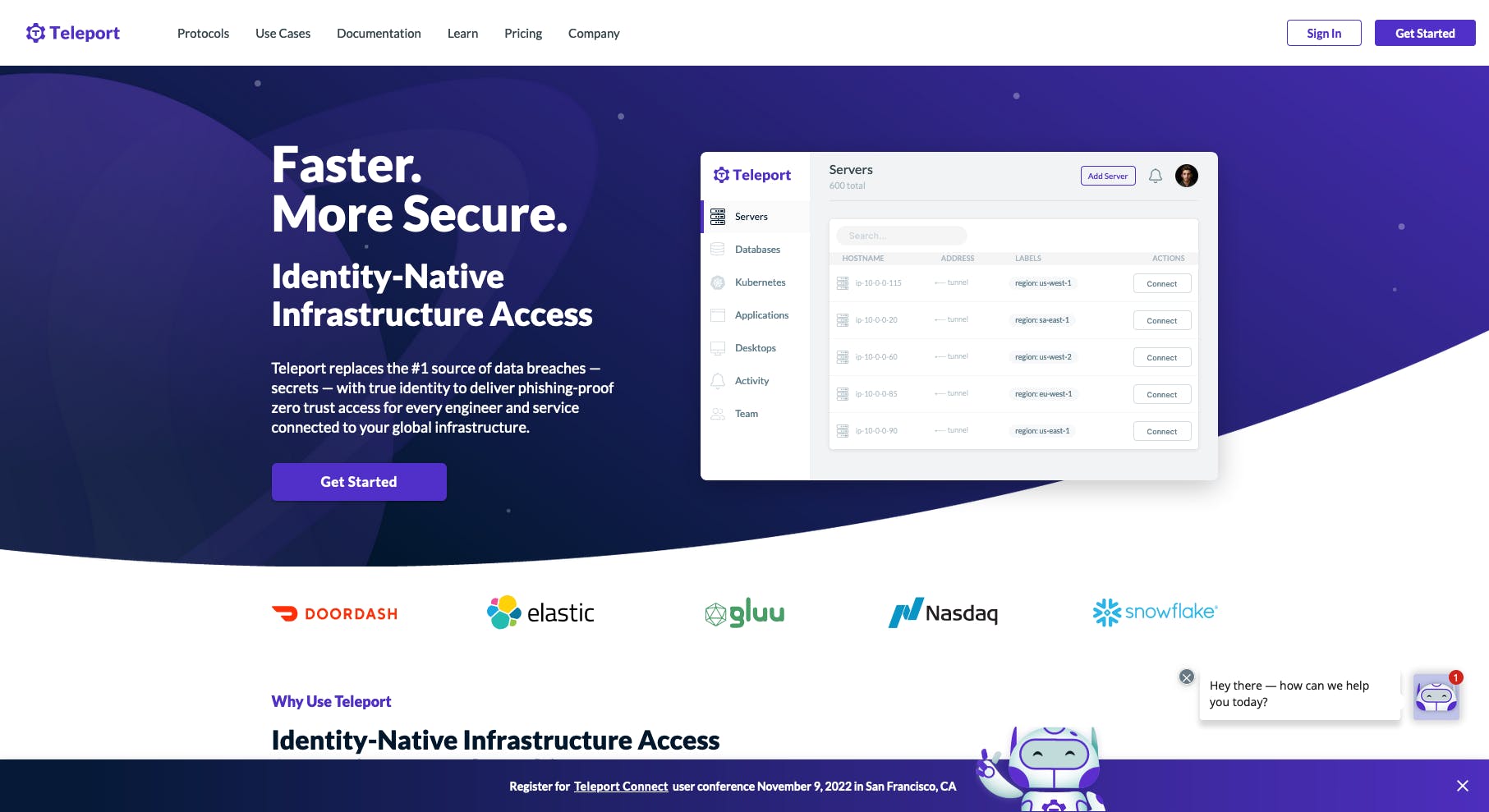 Teleport is a developer-friendly browser that provides identity-based access to engineers using cloud-native applications. Teleport works on the principle of least privilege, and you can use it to access and monitor all your cloud infrastructure like VM's, Kubernetes clusters, databases, windows servers, etc. 
Using Teleport, you can ensure secure access to your cloud infrastructure and expedite your team's workflow. It consolidates authentication, authorization, connectivity, and audit in a single platform to improve your security and agility. 
Isovalent - eBPF-based Networking, Security and Observability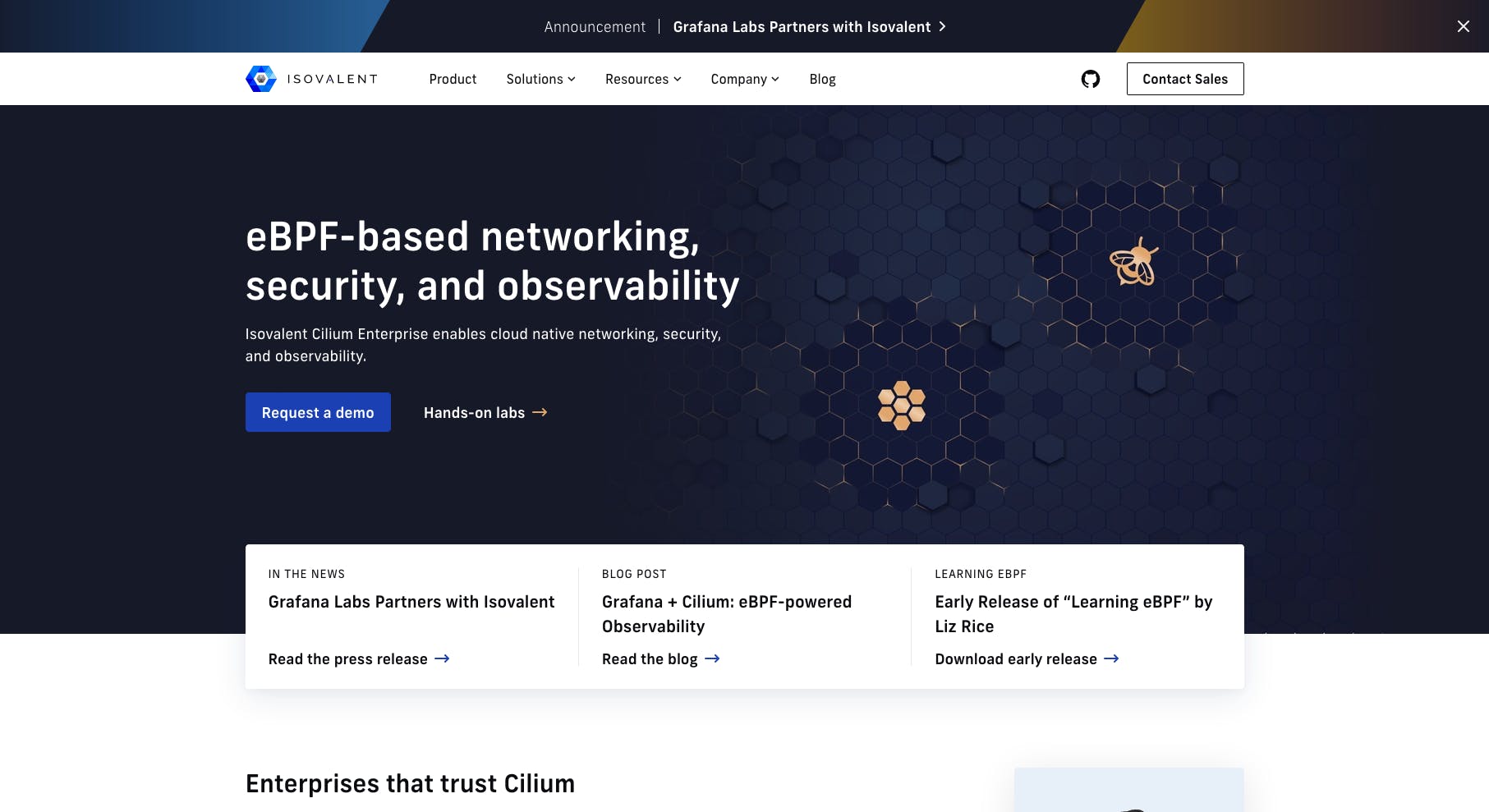 Isovalent Cilium is an eBPF-based networking and service mesh for modern cloud-native infrastructure. You can connect, secure, and monitor your applications in multi-cluster and multi-cloud environments through the isovalent platform. It provides advanced application monitoring, dependency graph, tracing, metrics, etc. 
It runs in large-scale, highly-dynamic Kubernetes clusters as a highly efficient CNI (Container network interface) plugin, and its cluster mesh capability provides cross-cluster connectivity that is highly secure and efficient. 
Wrapping Up 
KubeCon is a great event if you want to learn the latest trends in the container world and especially Kubernetes. Not only will you get to know the emerging trends in container technology, but you will discover some great solutions that revolutionize the industry. In this KubeCon, some products that demonstrated exceptional business value were Qovery, Teleport, Komodor, and many others. 
Your Favorite Internal Developer Platform
Qovery is an Internal Developer Platform Helping 50.000+ Developers and Platform Engineers To Ship Faster.
Try it out now!