The secrets behind our growth - Customer Success
Companies that want to take care of their customers have to invest in a Customer Success team and define the right strategy (Thanks Rav Dhaliwal for your help here). Thinking about customer success is typically something that happens much later (too late?) after the Sales efforts. Growth pressure on startups puts effort in the sales machine to close as many customers as possible while forgetting that growth comes from the current customers. A happy customer is less likely to churn. A delighted customer is more likely to sales your product for you. Since we launched Qovery, we have learned a lot. In this post, I will share how we built our sustainable growth engine.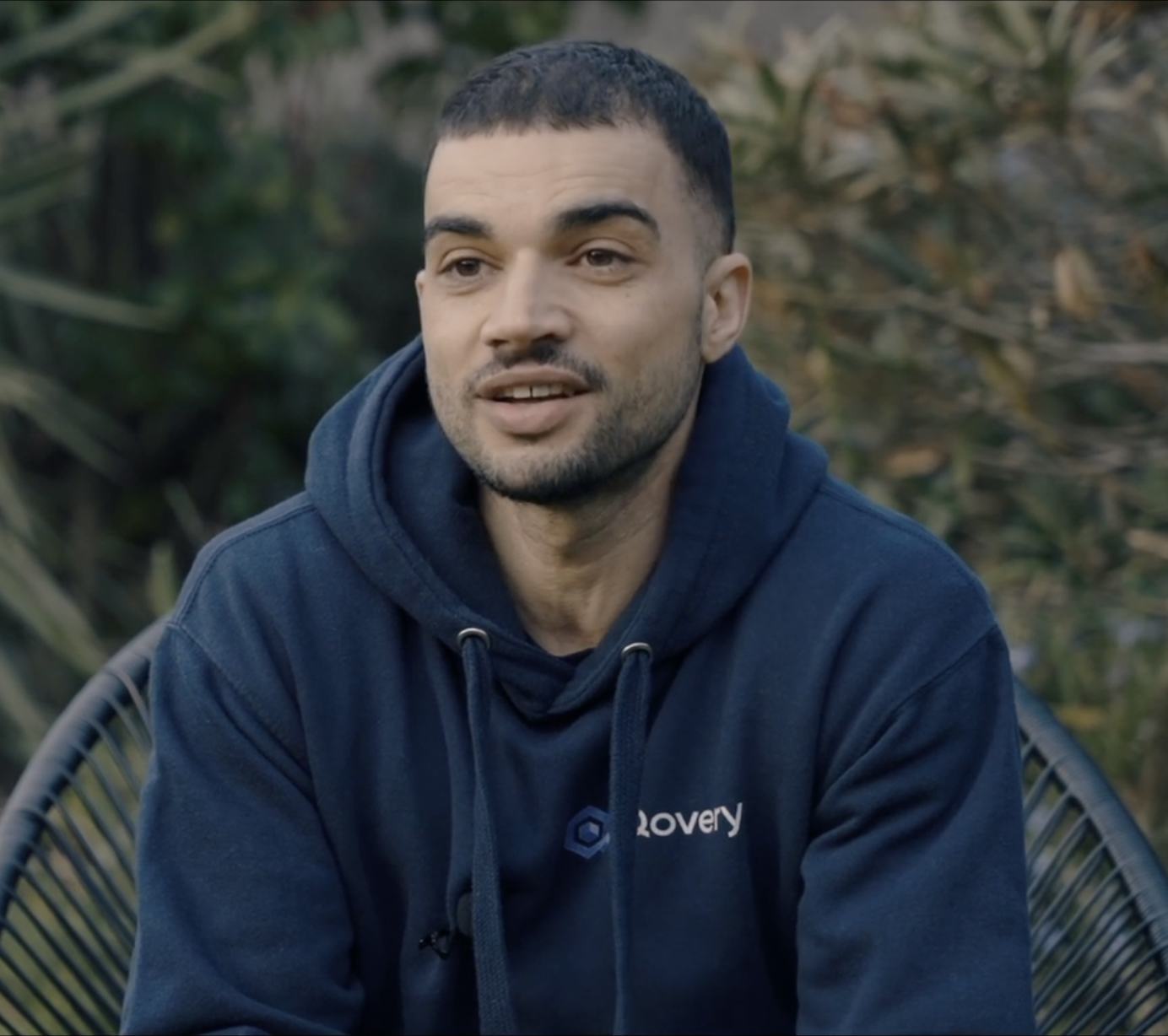 Morgan Perry
January 16, 2022 · 11 min read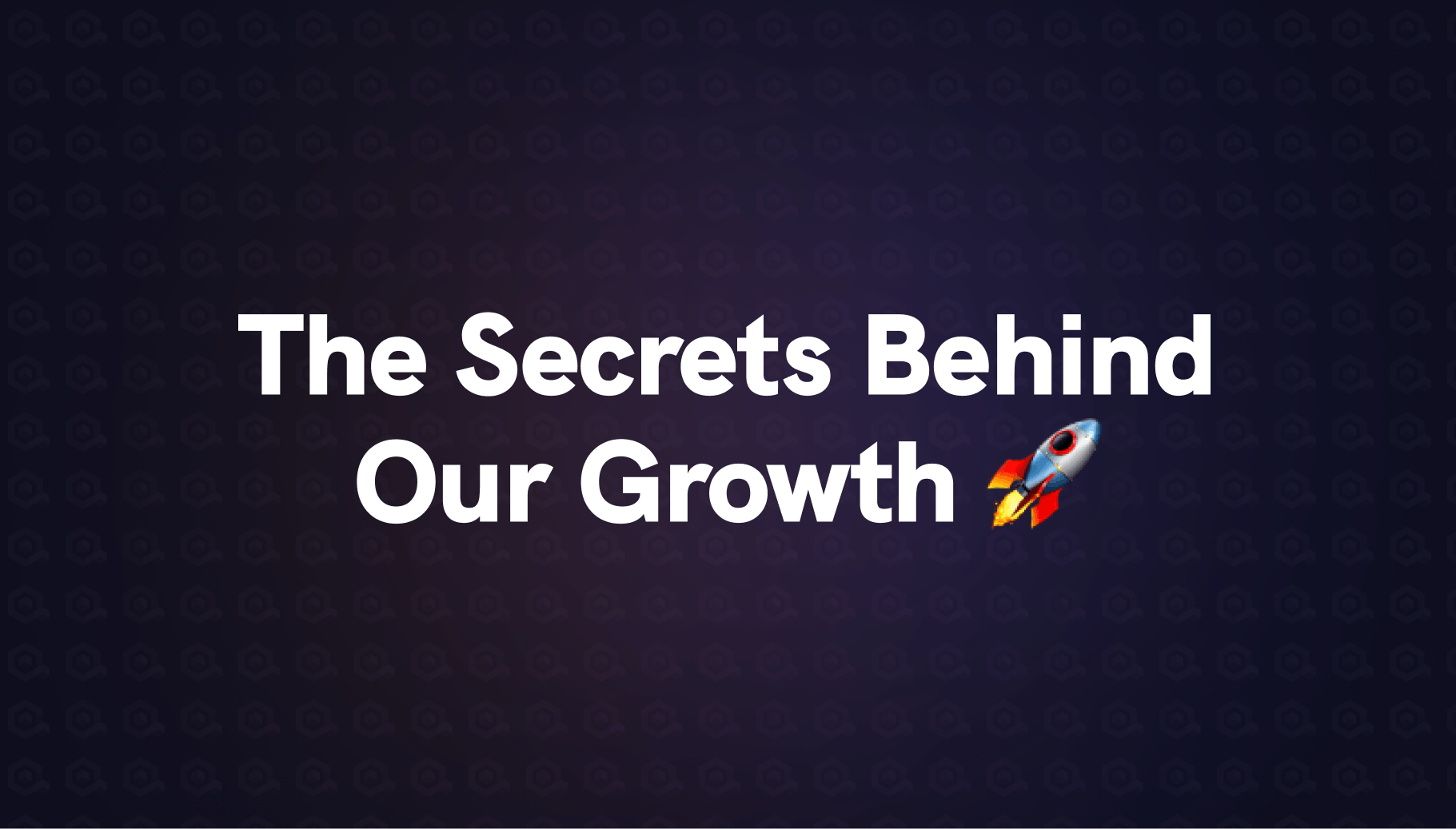 Written by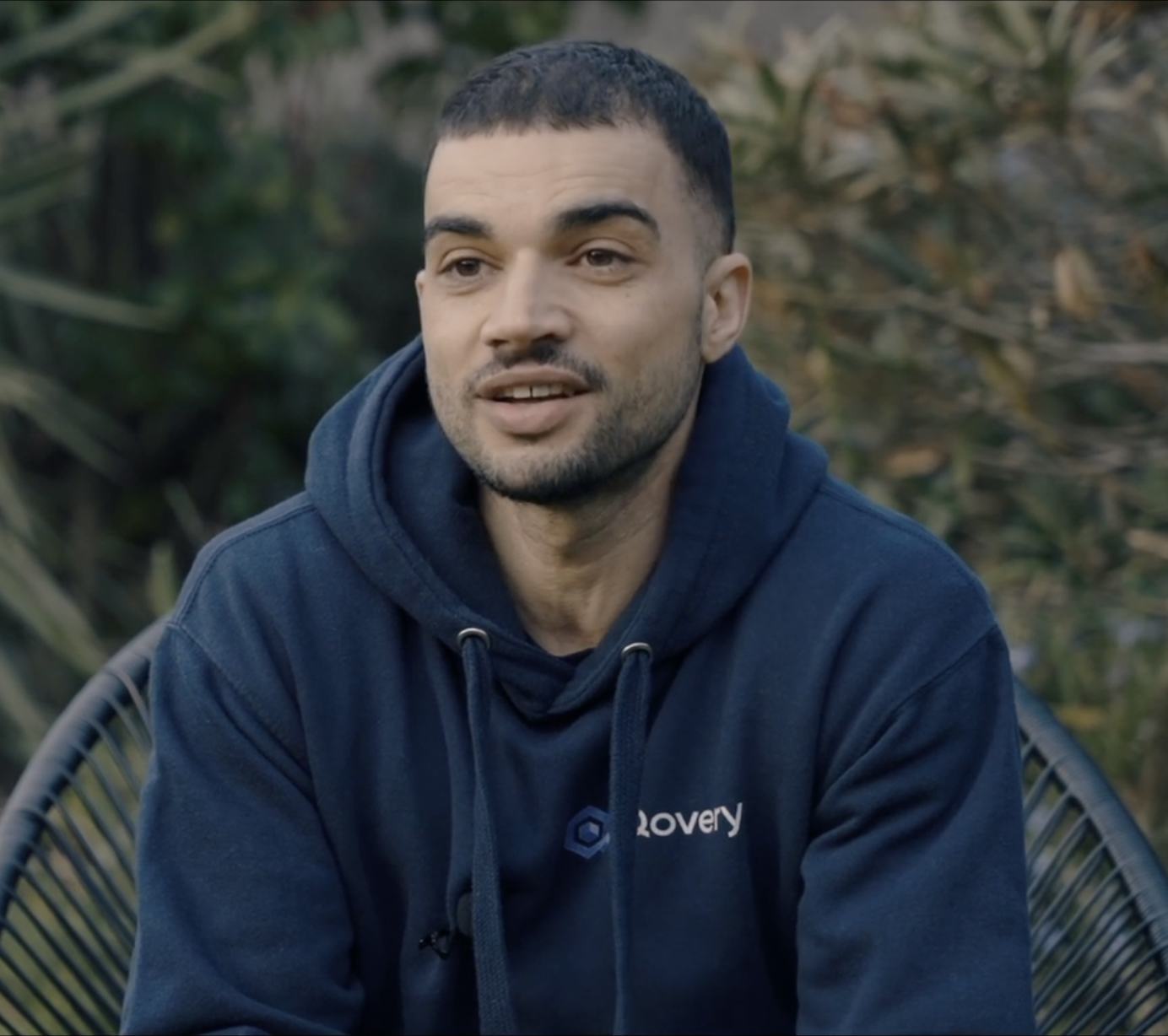 Morgan Perry
CRO and co-founder of Qovery. Morgan is a Tech entrepreneur with 7+ years of experience in the SaaS industry.
See all articles
---
Turning customers into ambassadors
From day one we believe in the power of word-of-mouth. Since the beginning of Qovery, we want to bring as much as we can value to our customers. We strongly believe that making our customers successful in their journey will turn them into our best ambassadors.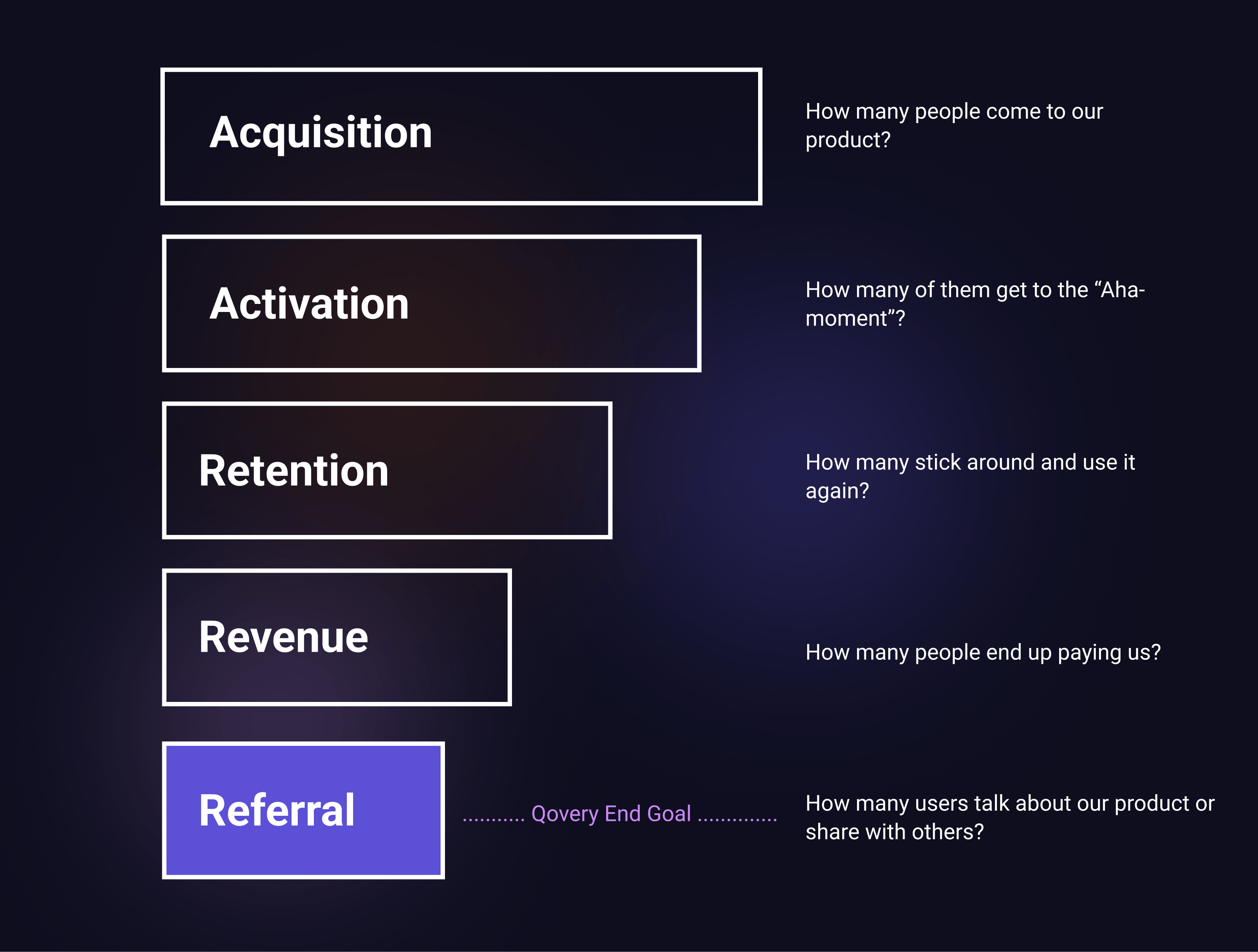 We measure our success by their usage of our platform and the number of our customers they referring Qovery to.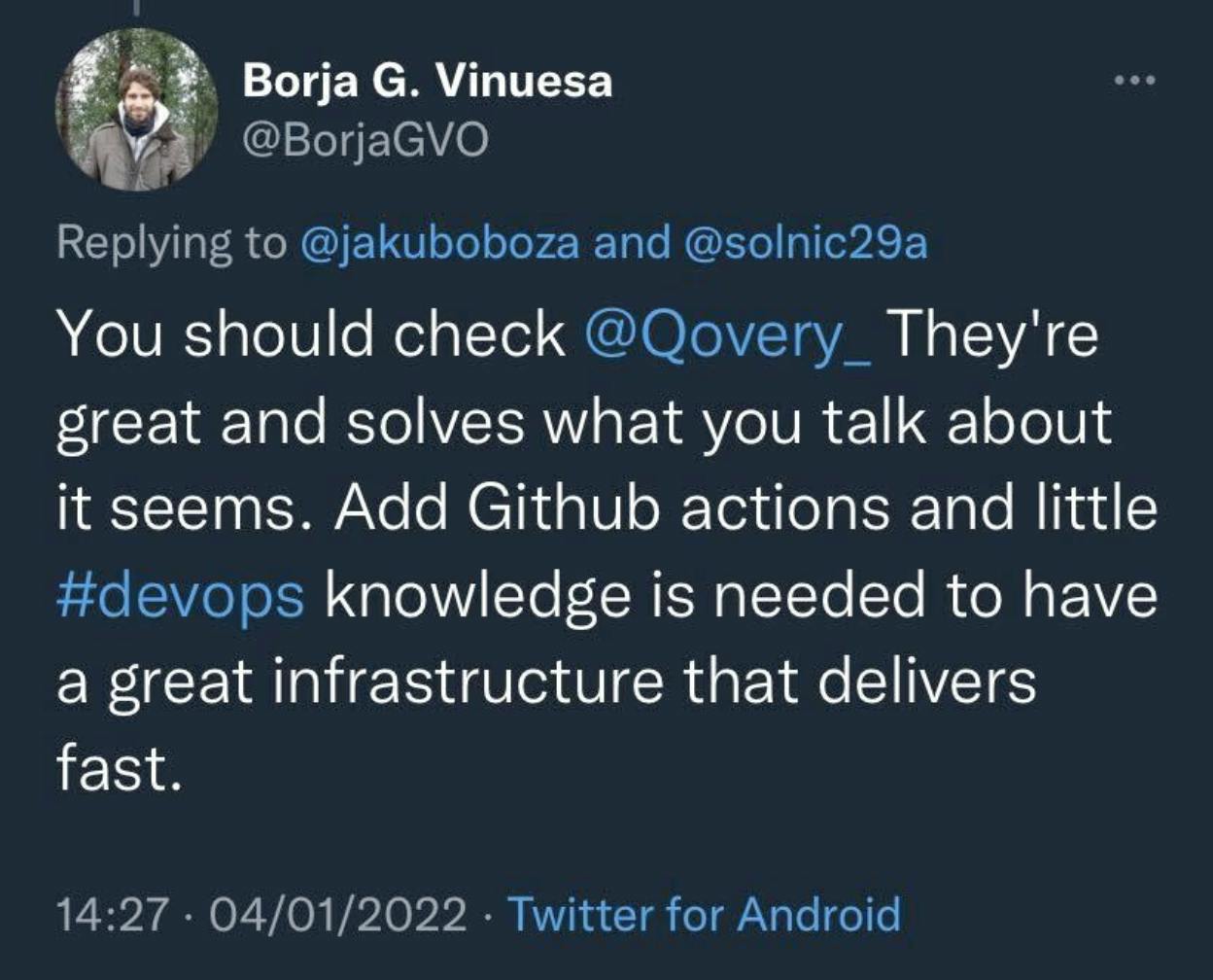 With that in mind, you will understand how and why we heavily invested in Customer Success.
Why investing early in Customer Success
1. Developers are people like no other
Qovery is a product targeting tech people (CTOs, Tech leads, and developers). But building awareness among developers is famously difficult. Traditional marketing and sales tactics tend to fail miserably. While there are some common guidelines that still apply, B2B marketing is quite different for developers.
Here are some examples that show that it is a quite different ecosystem and that it cannot be treated in the same way as others:
The technical landscape for a developer is incredibly complex and fragmented. This makes it very difficult to understand even for Tech people.
Developer pain points are hard to grasp if you don't understand concepts like DevOps.
You need industry experience before you can talk about how your product solves developer pain points
Peer-to-peer authority: senior developers and tech managers use their networks to validate new products
More and more companies are becoming successful by building products that are addressing developers (e.g Twilio, GitLab, Docker, Confluent,..). Leading to a new type of marketing strategy called B2D (Business to Developers). This strategy is a similar approach to the B2B marketing discipline, but it focuses on developers rather than other departments (marketing, finance, product, HR...).
Building a product for developers led us to think differently about our approach than what you might find in other SaaS structures and allowed us to build the authority and trustworthiness to attract our first users.
Very early, we started wondering about the department we want to build inside our team to support this whole segment (i.e developers), which deeply shares the same DNA as Qovery, building a product for developers by developers.
That's why we decided to build a dedicated department called "Developer Experience" (DX), which performs functions similar to those of a Customer Success department but focused on developers:
Improve the developer experience
Leading up to product success
Support customers and help them succeed
ℹ️ I share in the last part how we got started in this team, and some practices we've implemented
Finally, These efforts paid off, attracting our very first customers, generating much better customer satisfaction, and especially spontaneous customer recommendations & referrals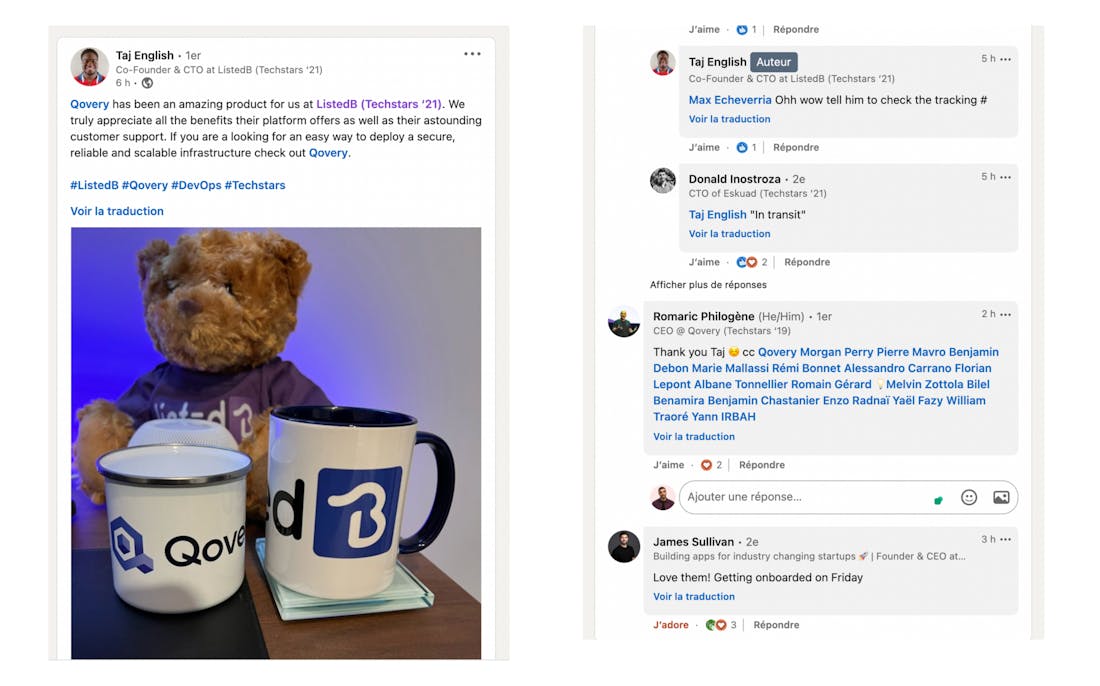 This is a spontaneous product recommendation on Linkedin from one of our customers (picture on the left). On the right, comments from two other customers who came through the recommendation of this first one.
2. Supporting our North Star metric
For those who are not familiar with this term, the North Star Metric is the top-line metric that all company priorities are aligned around. At Qovery, we have relied on an engagement growth metric which is the number of successful deployments per week.
there are two pragmatic ways to make this metric grows:
Increase the number of users (which would result in more deployments in the end)
Increase the usage (number of deployments) of an existing user
We put all our efforts into the second point.



The whole Qovery team is driven by the number of deployments, and on the front, the Developer Experience (DX) team is the source of the feedback and customers' needs.
Identifying and understanding our customers' day-to-day usage and providing the many small optimizations and/or support needed has been transformative.
By focusing all the efforts on this metric, we were able to generate much better product adoption, relatively a higher engagement per user, and almost negative churn to date.
Obviously, we could have boosted this metric by focusing more on acquiring more new customers (point 1), but we probably would have faced more churn and much less product stickiness.
Another indicator that we monitor very precisely is the Time to Value (TTV), i.e the amount of time it takes a new customer to realize value from your product. Over time, you want to decrease TTV so new customers find value faster. The fact that we invested in customer success very early on resulted in a faster time to value. Product usability, content, onboarding, and a more hands-on approach from our DX team are the main success factors (I'll come back to this point later).
Finally, we figured out a metric that we didn't track at all at the beginning but which is the consequence of having put efforts into this North Star Metric and having invested a lot in customer success: it's the average daily time per session per customer.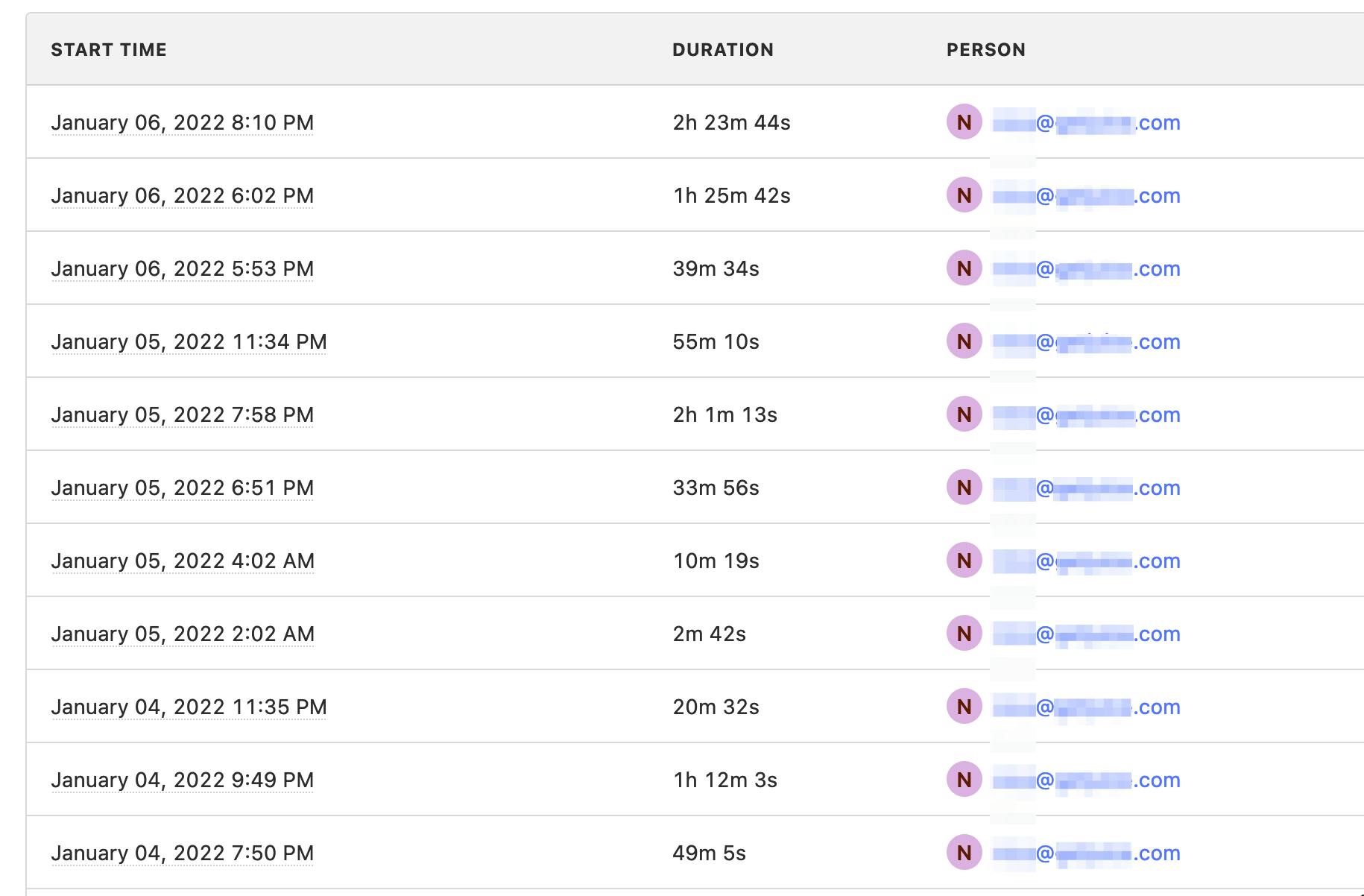 This is commonly a very followed metric for social app companies, but it is something we are paying more and more attention to today at Qovery.
3. Improving the product
The last main reason to have invested early in customer success (aka Developer Experience team at Qovery), is to quickly and constantly add value to the product; and consequently to the customer.
To do this successfully, you will need to create and set up an optimal feedback loop.

From the Product Managers to our Engineers, at Qovery, everybody is involved with our customers but there's one team that orchestrates and binds all the others to that common goal. That one team has the direct channel to our customers and is able to influence, shape, and even help us pivot our offering so that it continues to deliver value. That team is Customer Success (aka DX team at Qovery).
The DX team has a major responsibility by telling the whole company what a successful customer looks like. This means that the DX team needs to have metrics in place to understand who, what, and how a client renews and expands.
Look at your customers—what stages exist for your customers in the implementation journey? Identify the trends in risky customers and back up their experience to look for signs in the implementation. Share this information with the whole team, and especially to the product team, and give guidance on how to uncover potential issues during the product adoption/usage.
Over time, a Customer Success team should be the key person helping your company analytically determine which customers are perfect fits, which may need a different level of product to make them successful, and which you are just not ready at this time. Customer Success is becoming critical in helping customers get more value from our product.
4. Unfair advantage over your competitors
As SaaS businesses strive to set themselves apart from their competitors, customer success is increasingly becoming the differentiator between 'success' and 'failure' in a competitive space.
In a market as big as the one Qovery operates in, with big-name incumbents, it can often be difficult for a startup to get off the ground. As a startup, there are two things you can't have in the beginning: (i) time to build the perfect product, (ii) unlimited resources — having an army of engineers — to build and deliver lots of things.
At an early stage as we are, you really only have one magic card: the quality of the support and the relationship you create with your first users.
A product like Qovery took two years to build before it was becoming a truly stable and solid platform (meaning ready for deploying, running, and scaling apps in production). So what else can you bring to the table to retain your customers stay and make them happy? Answer: world-class customer support!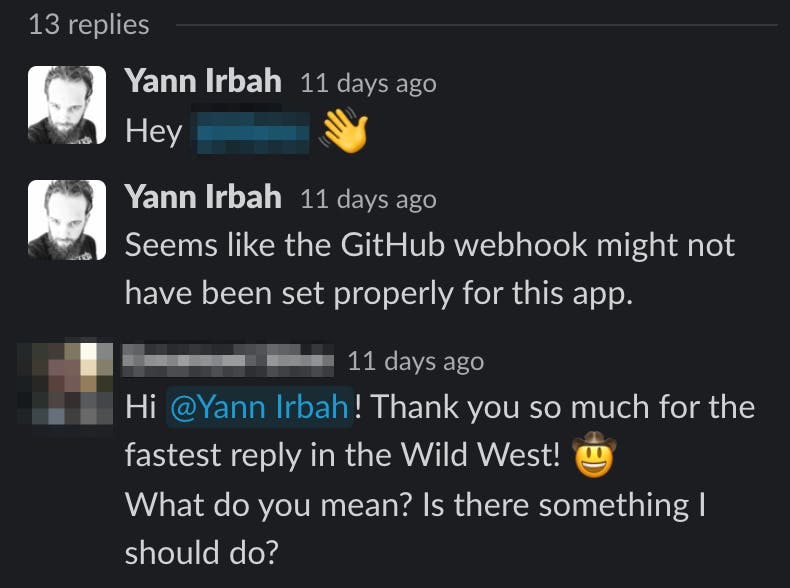 How Customer Success works at Qovery:
As mentioned, our Customer Success department is renamed Developer Experience (DX). We started with a DX team of 4 full-time people. Two of the co-founders (Romaric and I) are heavily involved in this team, with such brilliant people with over 15 years of experience (shout-out to Yann and Patryk, our DX engineers).
Today, the Developer Experience team covers the entire customer journey, including:
Pre-sales
Product Demo
Onboarding
Support
Training
Product Strategy
Content
Pre-Sales
As previously explained, developers are not a target that is sensitive to traditional B2B Sales tactics, but rather to a peer-to-peer discussion/relationship. It was very important for us to put technically competent people in front of our customers (even for the first touch) to discuss with. This is extremely reassuring for the people in front of them, and trust is established without the need for long sales pitches. Often in the first discussion, we also include a product demo (proof by demonstration is much more powerful than words).
Onboarding
We have iterated a lot on this point. We have built a self-service product already used by over 16,000 individual developers. When it was people from bigger companies that came to try the product, we found a strong correlation between manual onboarding (Vs self-serve) and higher retention. It may seem counterintuitive and unscalable when building a low-touch product like Qovery, but since we have manually onboarded this segment of customers, we have a negative churn. In reality, this onboarding phase lasts only 30-45 minutes per customer and allows our client to deploy their first projects with success (getting a faster time to value). But above all, that allows increasing adoption in the customer's team because generally, the onboarding includes other team members. The time spent at the beginning is by far the time saved on the rest of the experience and the customer journey. Doing it this way, our DX team helps our customers be more successful in a short amount of time.
Support
Providing world-class support is something we absolutely wanted to offer. We've all experienced at least one instance of super responsive, high-quality support and it's so rare that it's the kind an experience you keep in mind for a long time. The DX team at Qovery is also in charge of doing customer support. One of the ways to provide a great support experience for all our customers is to use Slack connect, which allows us to be super reactive and to have much more efficient discussions (especially thanks to threads) than email exchanges.
Training
This is something we've started doing recently and it seems to be a very good way to accelerate adoption and time to value. It's still too early to say, but I could share this feedback with you. For example, we are starting to equip ourselves with solutions such as Trana which will enable us to be much better on this subject. At this moment, this is something we offer only to our largest customers.
Product Strategy
As mentioned, our DX team has the direct channel to our customers and is able to influence, shape, and even help us pivot our offering. At Qovery, our DX engineers work closely with the Product team. DX engineers hear the customer say "If only your product does this" or "I have a similar problem that I need a solution to". It's not the DX team who decides what features are placed on the product backlog but they are the ones who advocate our customer ideas.
Content
For those who know people working at Qovery, content is clearly something in the culture of Qovery. Everyone is involved, everyone is writing stuff or just sharing knowledge. And this is even more true for the DX team. We hate to answer the same questions over and over again. As soon as we see at least twice the same topic, question or problem, we make an article about it. That's how we built our Qovery Hub Resources, with a bunch of resources, guides, tutorials, Engineering blog posts,... that are now more than beneficial to both our customers and for people looking for information and who would become a potential Qovery user.
As you can see from the above, the Developer Experience team needs broad and deep knowledge of the product. They need many skills that can be trained and many that are personality traits: empathy, analytical ability, curious, structured, Do-er, adaptability to change, confidence, ... to name just a few.
Developer Experience Team is central to the achievement of high growth and retention levels, it follows that investment in, and the influence of, Customer Success is vital.
Conclusion
Investing early in Customer Success is a long-term investment in growth, and also an indicator your company will grow faster and better than your competitors.
It's no longer enough for SaaS businesses to simply acquire as many users as possible because customer acquisition is just the top of the iceberg. The success of every SaaS business is directly tied to its ability to retain customers and create recurring revenue. Customer success is typically implemented to help you improve customer retention, reduce churn and increase customer lifetime value, but less to drive growth.
Your existing customers are the foundation that makes growth possible. Over time, a majority of your revenue will come from people renewing their accounts, making referrals, and upselling to more expensive plans. This means that at some point, your customer success program will be your biggest source of revenue.
We are still at the beginning of this long-term investment, but it has already been transformative! Can't wait to see what the next few months will look like. By the way, we're still hiring talents in the DX team, and on many other positions too! Join us!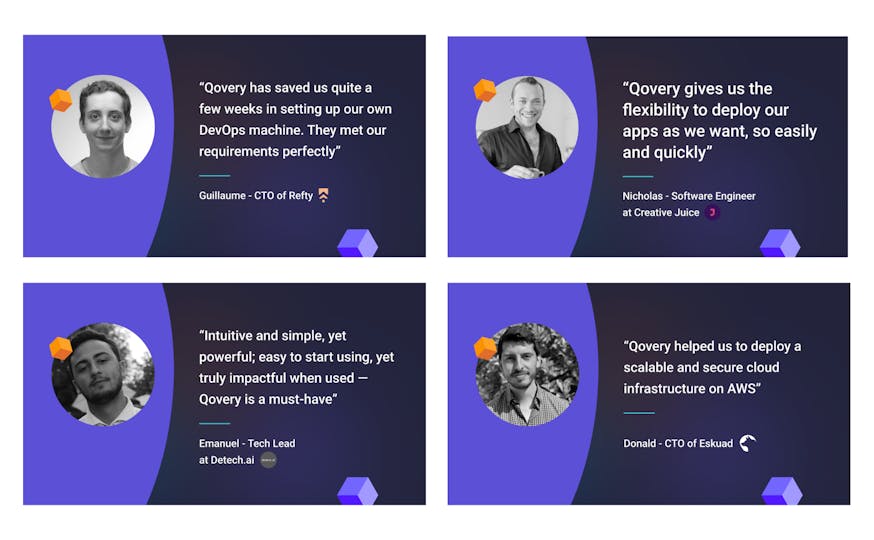 Deliver Self-Service Infrastructure, Faster!
Qovery turns your existing IaC infrastructure and Kubernetes manifests into repeatable blueprints for complete environments.
Try it out now!