Qovery - the ultimate AWS web console for SaaS startups
AWS is undoubtedly one of the best Cloud service providers to run serious business out there. Reliable and cost-effective. No doubt here. But something utterly wrong with AWS is the experience on their web management console. It is so bad that thousands of developers come using Qovery every month with the only promise of - a better developer experience on top of AWS. Here are the 7 reasons why Qovery is an excellent choice for SaaS startups.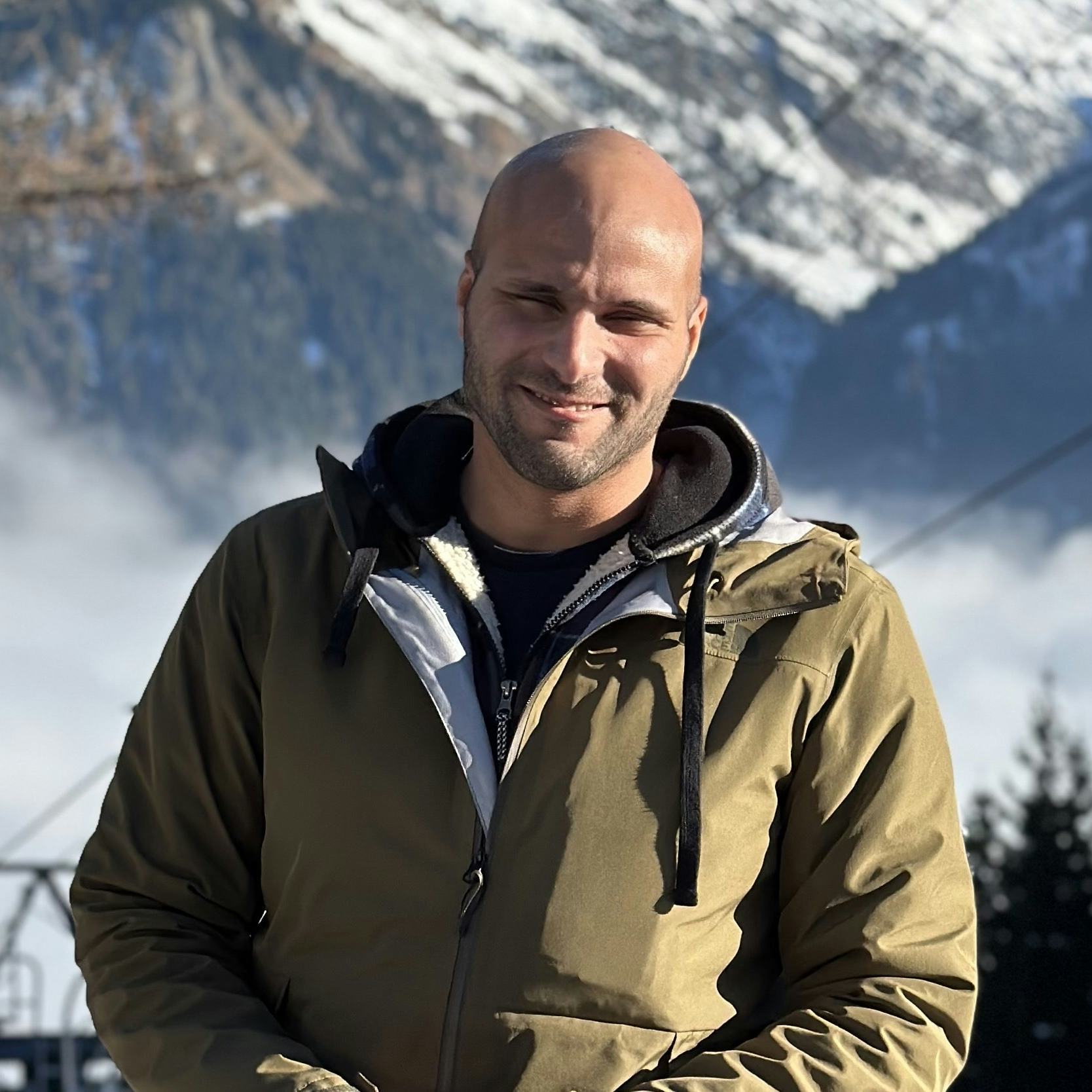 Romaric Philogène
July 4, 2021 · 3 min read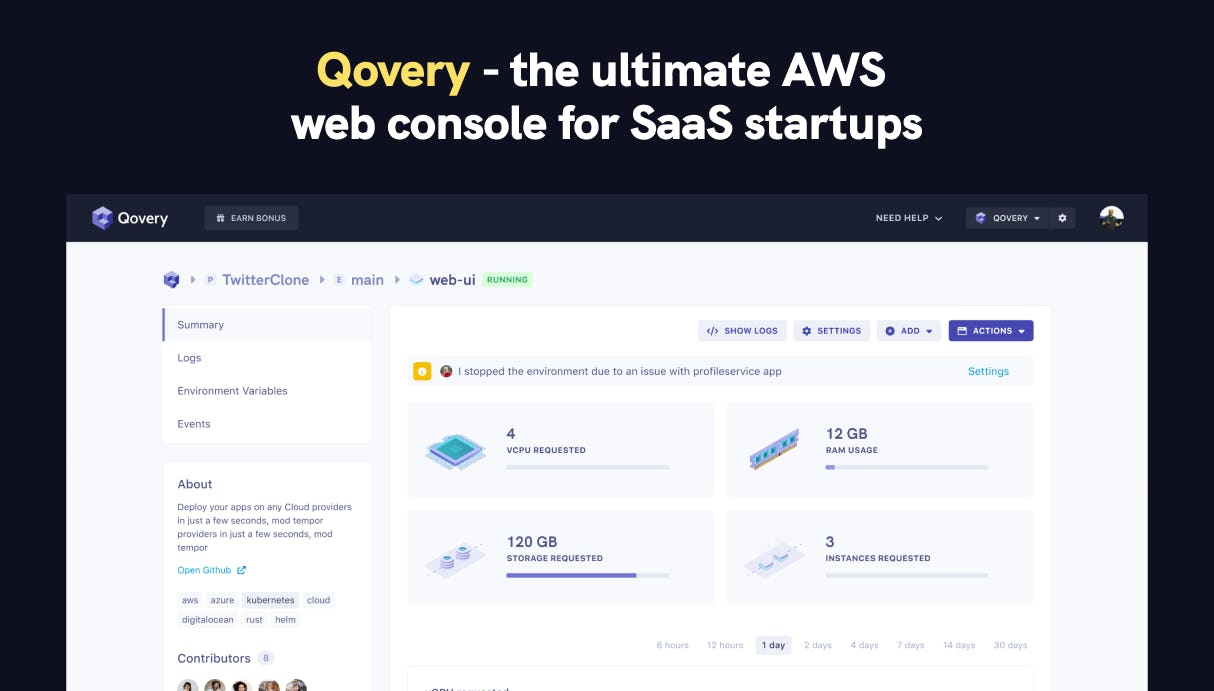 Disclaimer: I am Romaric, CEO and co-founder of Qovery. This post can sound like a sales speech, but I am a backend developer myself, and if I had the chance to have a product like Qovery for my last SaaS startup, I would have saved 18 months on my product roadmap. I wish you not to waste this precious time and see if Qovery fits your need.
As a developer, you know how precious your time is - you are better to develop your product than doing the plumbing job between AWS services to deploy your apps. Qovery results from years of infrastructure and product experience to provide a web interface understandable by junior and experienced developers. No infrastructure, network, system, databases knowledge is required to deploy your application on AWS. You are in good hands. Check out this short video below on how to deploy your applications with Qovery.
Building a deployment pipeline for your apps can take months - even with an experienced DevOps engineer. With Qovery, in 15 minutes, you are ready to deploy your application. Check out our installation guide. How is it possible? Qovery bootstrap your infrastructure with all the required services like Kubernetes, load balancers, VPC... Once Qovery is installed - you get instant access to your AWS infrastructure via our web console. It is hassle-free, and with zero knowledge, your business runs on state-of-the-art infrastructure - resilient, stable, cost-effective, and managed by Qovery.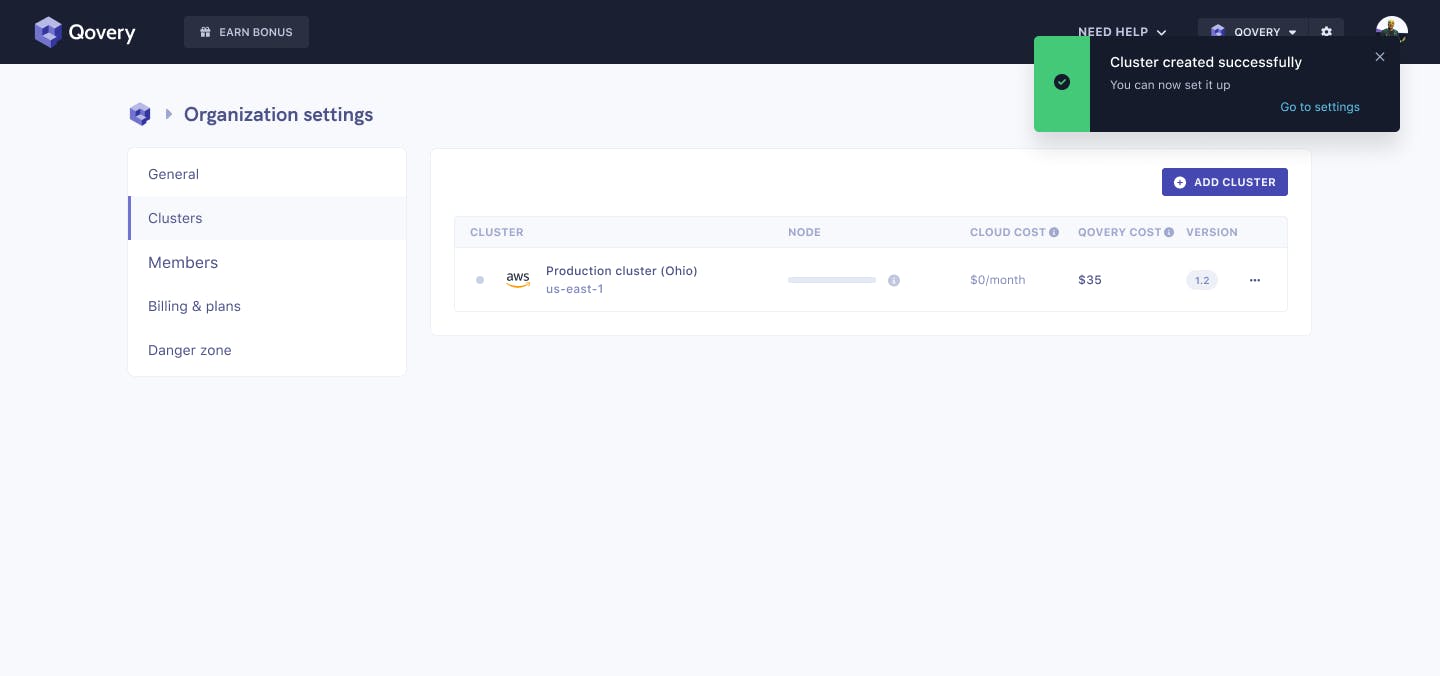 Bonus note: Qovery is also the best best friend of DevOps engineers. I will elaborate on this point in a further post.
As a CTO, you may start your business alone; then, your first developers will join the party. Qovery is the "Figma" of the modern product development team. Collaborative and supporting the modern stacks like mono-repository and microservices.
Do you need to check the changes of a feature? No worries, Qovery got you back with preview environments.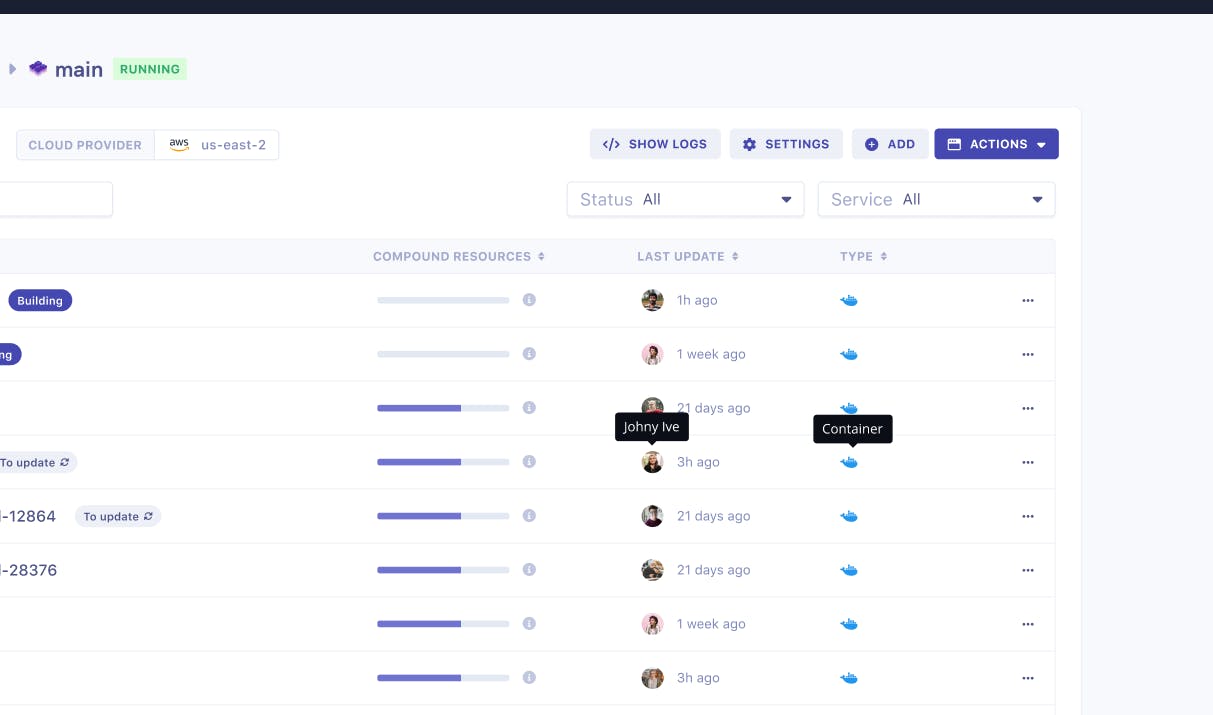 AWS is notorious for being expensive. Qovery brings visibility and control over your infrastructure on AWS. We estimate the cost of your infrastructure before you even spend a dime. We also know how to optimize your resources to reduce your expenses as much as possible without apps performance penalties. There is no magic - it's all about aggressive scaling.
See by yourself; our documentation is one of the best in the Cloud market. You no longer need to be an AWS expert in deploying your applications.
Our community of thousands of developers from more than 120 countries on Discord and our forum are helpful, welcoming with new users, and involved to make the Cloud a better place. Do you need any help in development or application deployment? Drop us a line.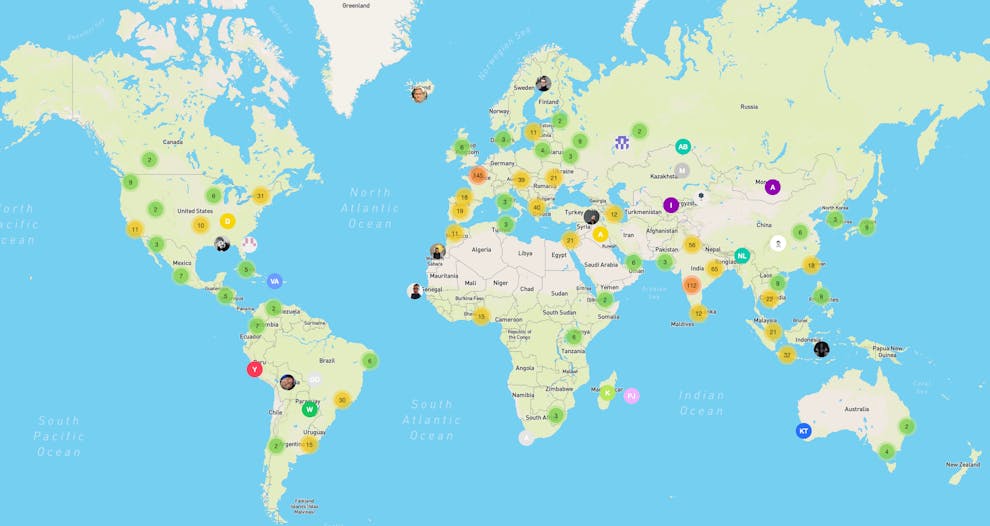 Is the community not enough? No worries, our engineers are here to support you and your business via Intercom directly from your web console. Our engineering team is on-call and ready to help.
As a developer, you are better to focus on the application you are building. As a CTO, making sure that your developers wisely spend their time is valuable for your business. Qovery can help you in your startup journey by handling the dirty work on your AWS account. Give it a try now - no credit card required!
Your Favorite Internal Developer Platform
Qovery is an Internal Developer Platform Helping 50.000+ Developers and Platform Engineers To Ship Faster.
Try it out now!
Your Favorite Internal Developer Platform
Qovery is an Internal Developer Platform Helping 50.000+ Developers and Platform Engineers To Ship Faster.
Try it out now!