Qovery ranks as a G2 High Performer 3x in a row
Qovery has been named a High Performer in the Fall 2022 G2 Reports for the third consecutive time.
Today, we're excited to share that Qovery maintains its High Performer status in its category. We are also grateful for our users' continued support, which has resulted in us receiving 4.8/5 stars and winning three G2 awards in a row.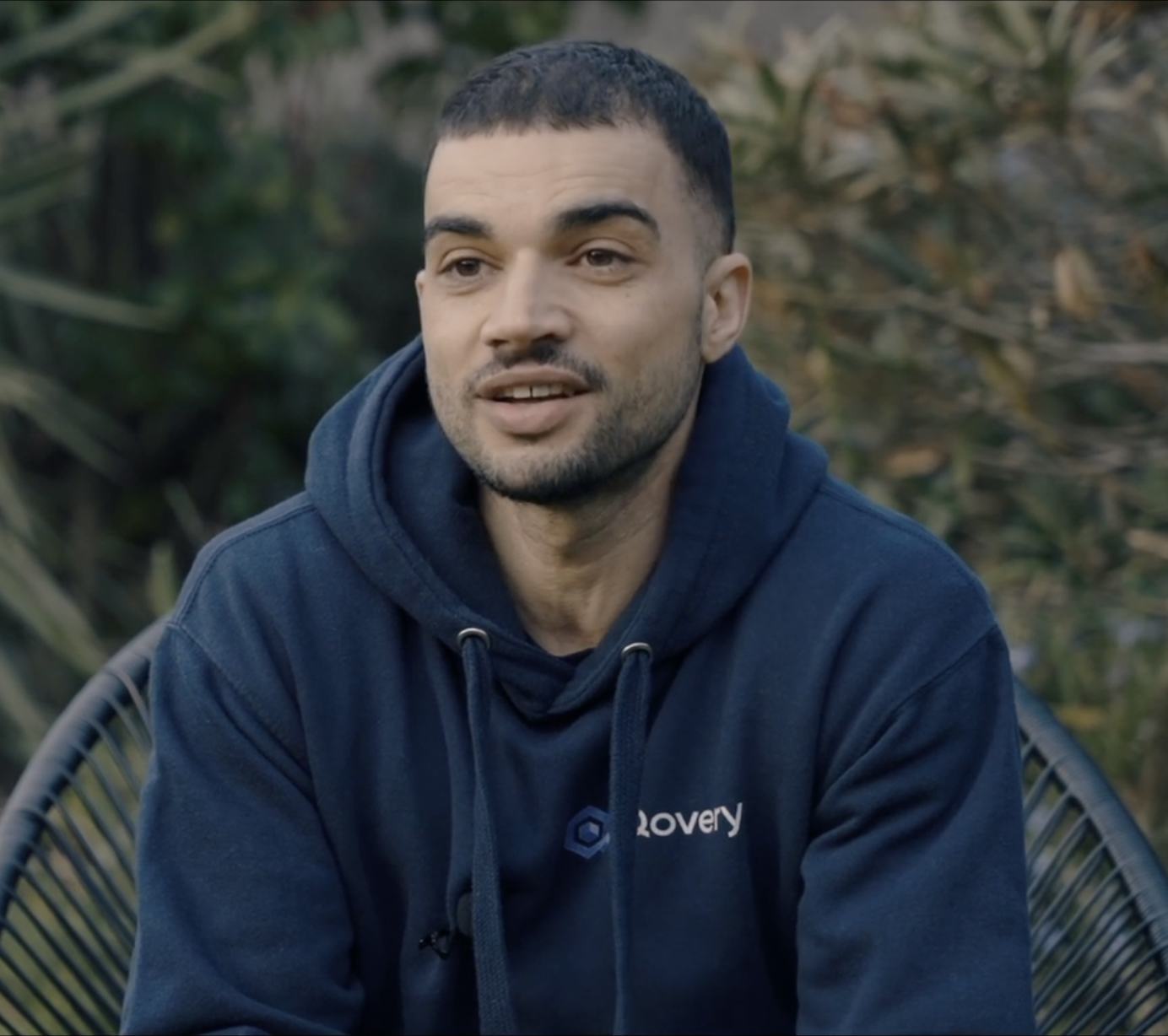 Morgan Perry
November 24, 2022 · 3 min read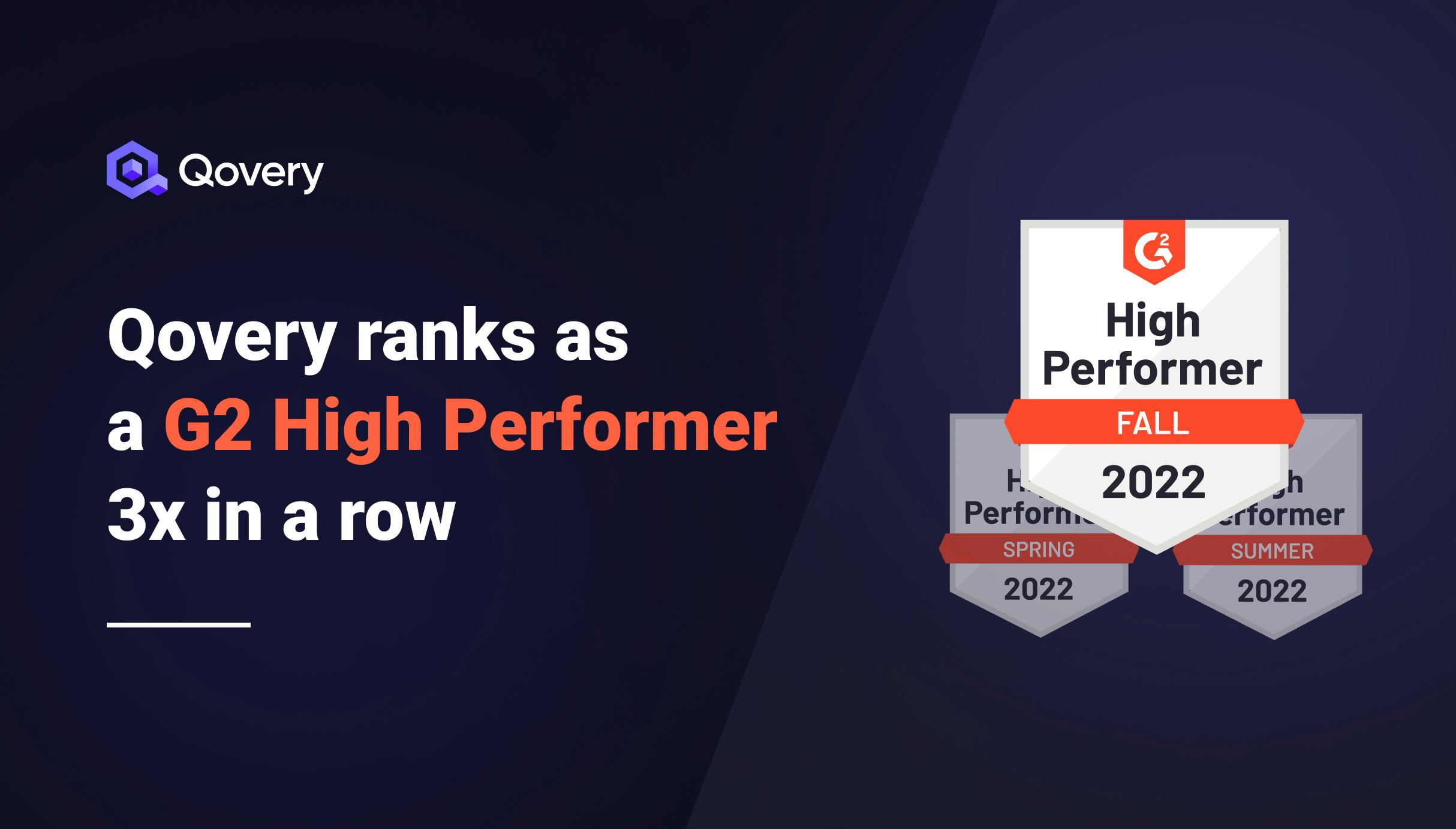 Qovery is built around a simple concept: We deliver an Environment-as-a-Service solution that enables engineering teams to deploy and manage production-like environments seamlessly on your cloud, with a high standard of security and compliance. We do this by delighting customers every step of the way, solving their infrastructure and environment provisioning challenges, and helping them build faster through self-service infrastructure while enabling a high standard of security and governance.
In less than three years, Qovery has become the leader of the EaaS (Environment-as-a-Service) category, which we graciously attribute to the trust and collaboration established with each of our customers.
"Qovery is a must-have for anyone who wants to easily assemble a CD/CI pipeline on AWS services. Managing environments and apps on such a great platform that centralizes everything, makes this a terrific tool for anyone using AWS", said Emanuel Silva, Software Engineering Team Leader at Rely.io
While we're happy to tell you why Qovery is a High Performer in its category, we'll leave it to our customers:

"Qovery makes cloud infrastructure usable for everyone." —Peter K.
"Deploying our services on a scalable Kubernetes cluster, made quick and easy." —Donal I.
"Life made easier." —Raymond L.
Many tech startups experience rapid growth. This means they must scale, develop new features quickly, and find the best talent to grow significantly. While rapid growth is usually a good sign that the business is going well, things can get messy quickly and slow down the developer's productivity.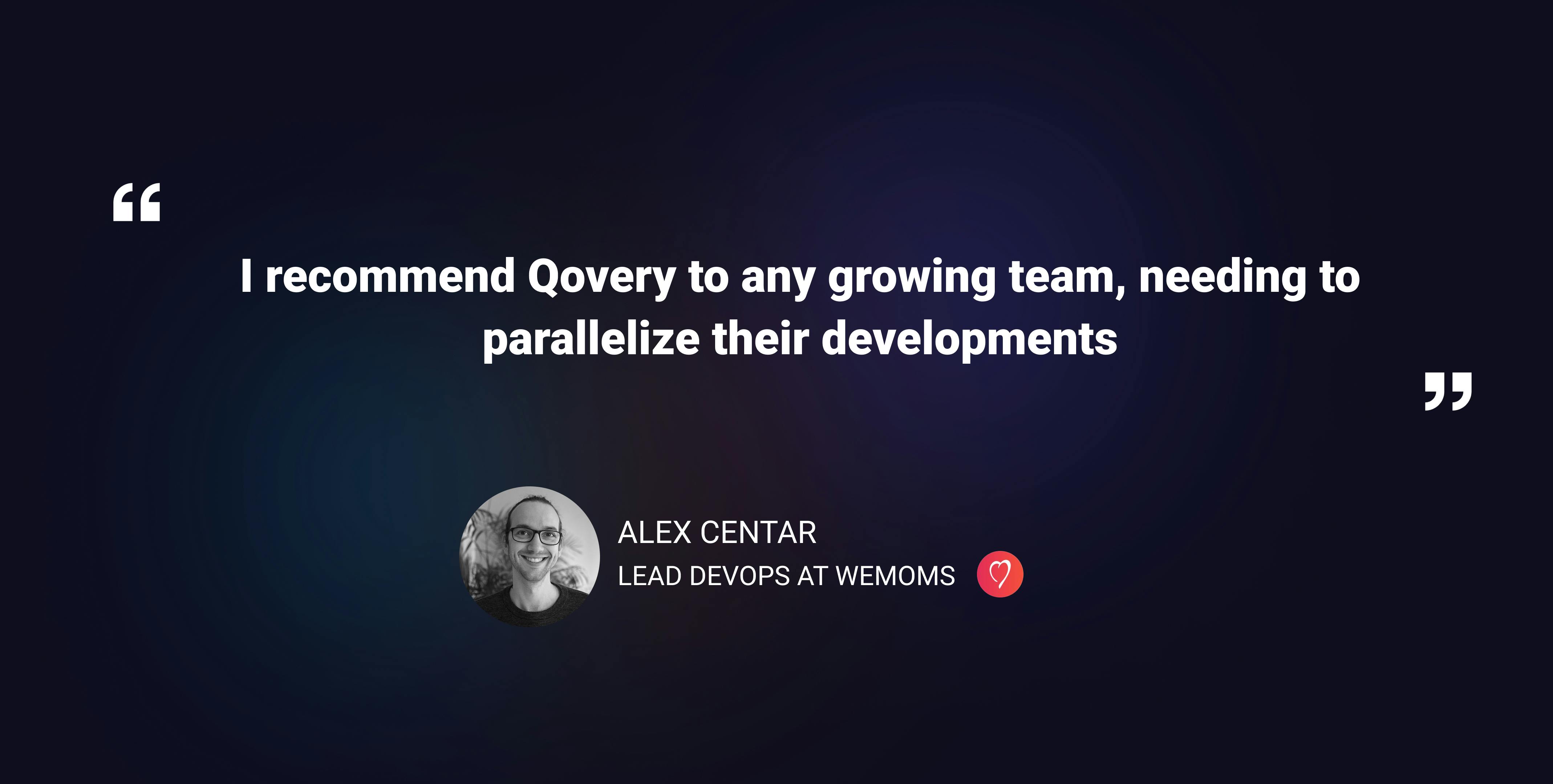 "As we just started our business, we got many ideas. Many ideas can technically translate into many different branches on Github. Since the beginning, we have only worked with one staging environment. The key feature that helped me to choose Qovery was the « on the fly » cloning environments. Each developer has their own environment to push and test their updates in one click", said Victor Fritz, Co-Founder and CTO at Deskare.
To prevent bugs in production, reduce development costs and improve performance, testing is mandatory in the development cycle.
Now, even if you test your code, have you ever wanted to test the changes in one of your teammate's pull requests? Validating this new feature that is about to be released? Or this urgent fix that you must apply before leaving the office? There are plenty of cases where testing needs to go beyond a simple GitHub action pass.
"We need a full replica of the database for each PR in order to get as close as possible to replicating the production environment when testing PRs. Qovery makes this a lot easier than other solutions, at a lower price than Heroku", said Travis Long, Co-Founder of DevDocs.
And to unlock all this testing potential, the Qovery Preview Environment is the answer!
A secure product is an absolute must in every business, and it's no different for the tech industry. On top of the security measure that you can take on your side, there might be some compliance ones to add on top; those can be confusing and take a while to put in place.
"Qovery helped us in a critical shift for our growing engineering team and allowed us to cut our compliance journey by weeks, if not months", said Kevin Maschtaler, Platform & Reliability Lead at Tint
We have several ways to keep your product secure, by being HIPAA compliant, for example, but using our multi-clusters and multi-environments is a way to speed many compliance processes.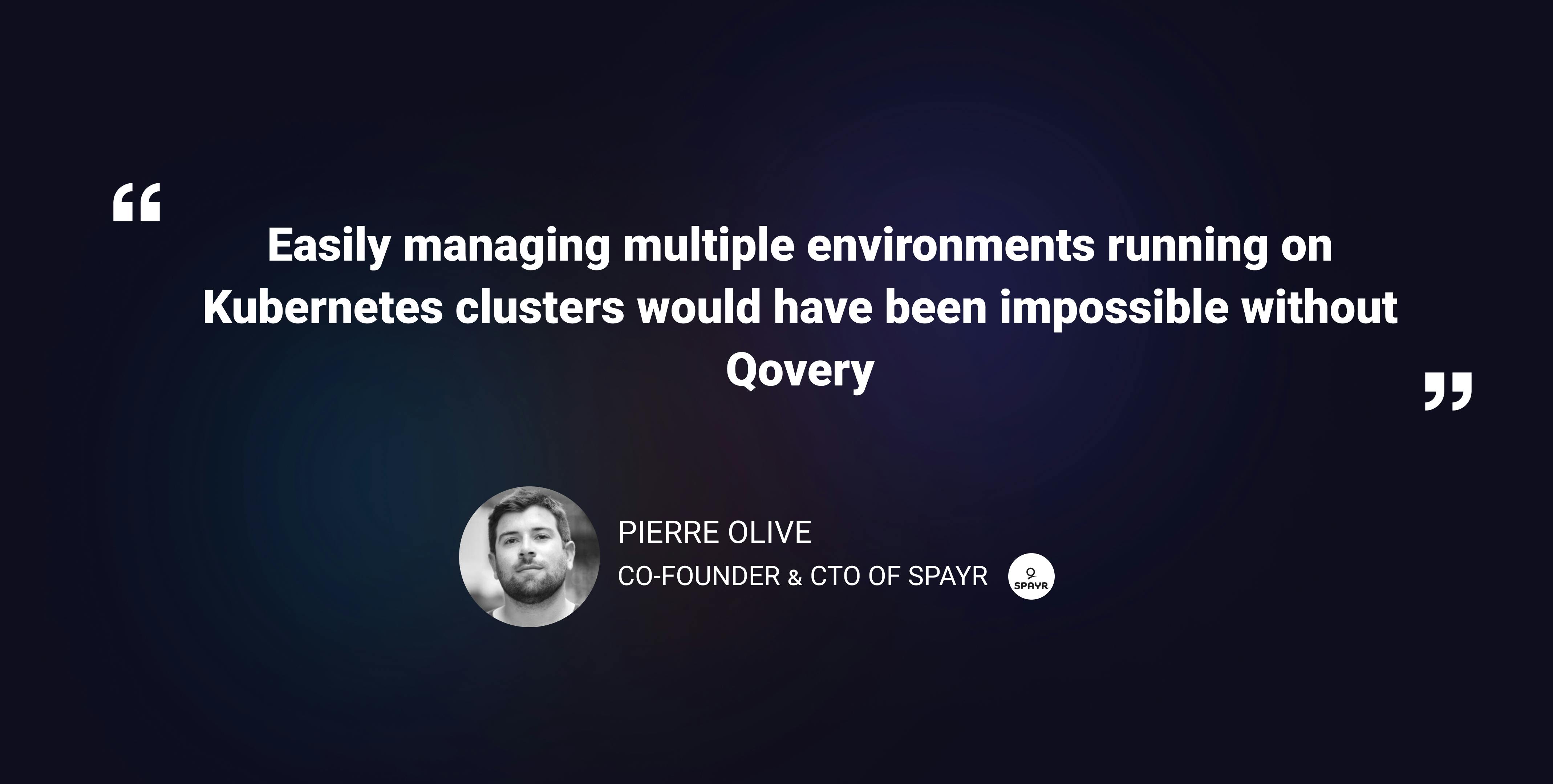 G2 scores products and vendors based on reviews gathered from its user community, and data aggregated from online sources and social networks, culminating in quarterly Grid and Index Reports.
Learn more about our amazing customers and what they are building.
Your Favorite Internal Developer Platform
Qovery is an Internal Developer Platform Helping 50.000+ Developers and Platform Engineers To Ship Faster.
Try it out now!
Your Favorite Internal Developer Platform
Qovery is an Internal Developer Platform Helping 50.000+ Developers and Platform Engineers To Ship Faster.
Try it out now!