Qovery raises $4m to build the future of the Cloud
I am thrilled to announce that we have raised a $4M seed round with top-notch investors. Join us in building the future of the Cloud - we are hiring!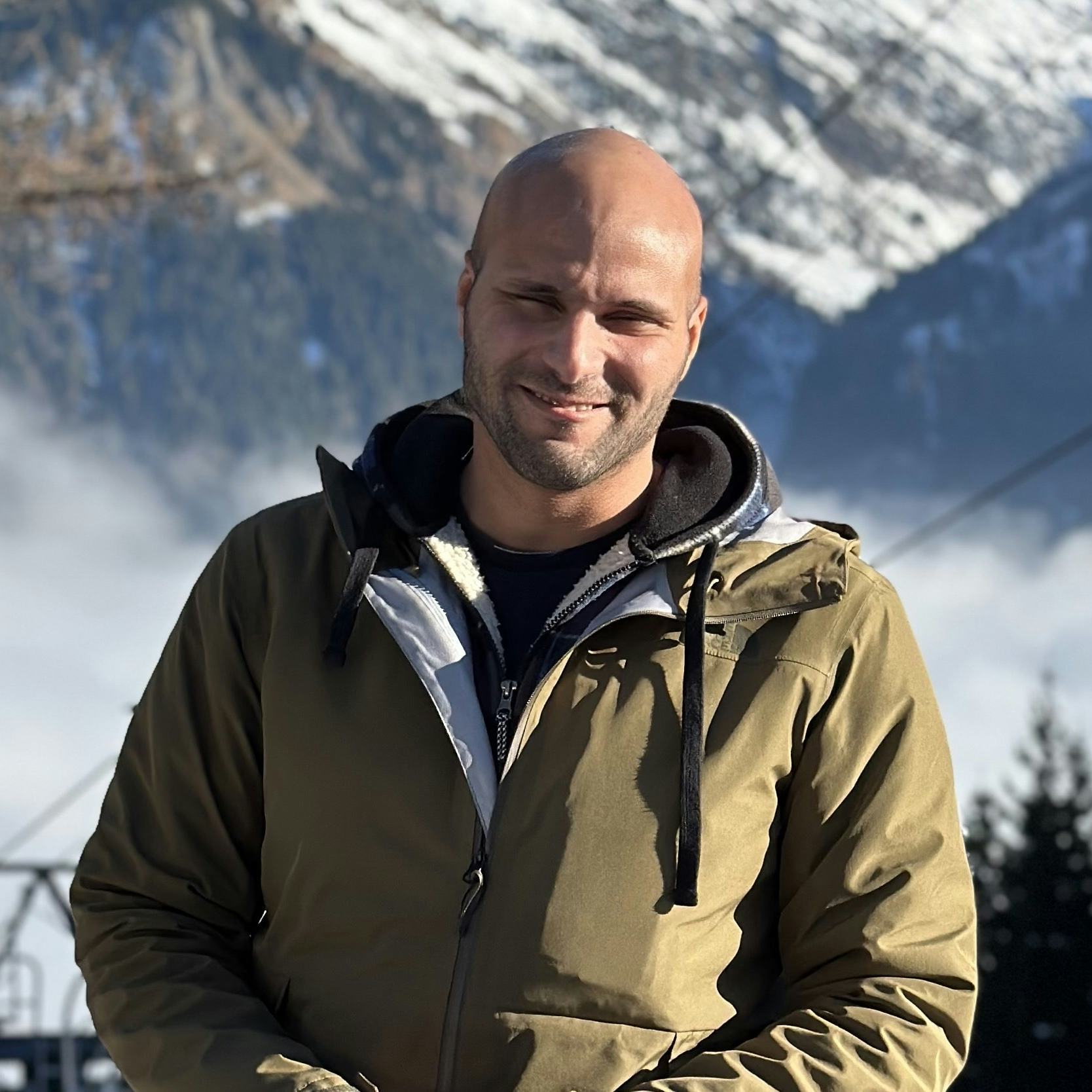 Romaric Philogène
September 28, 2021 · 4 min read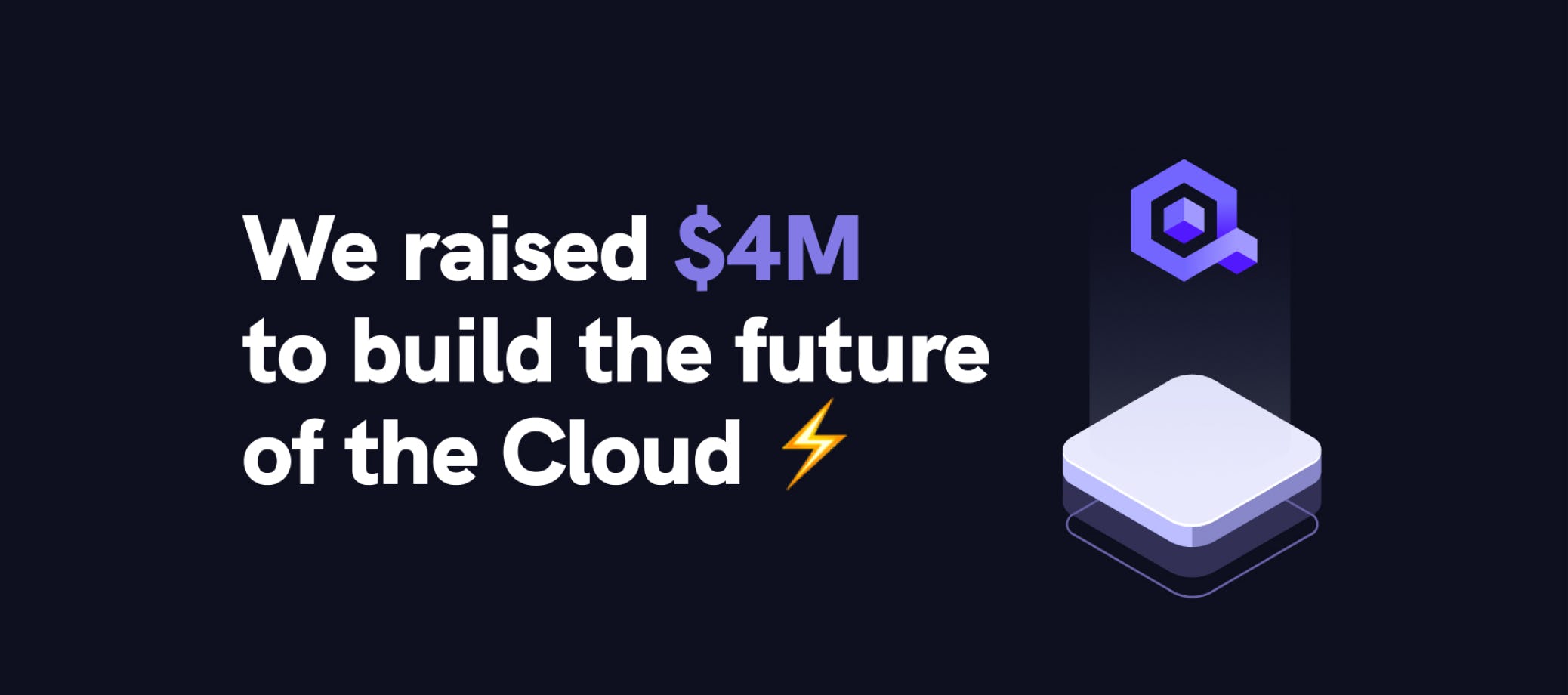 Written by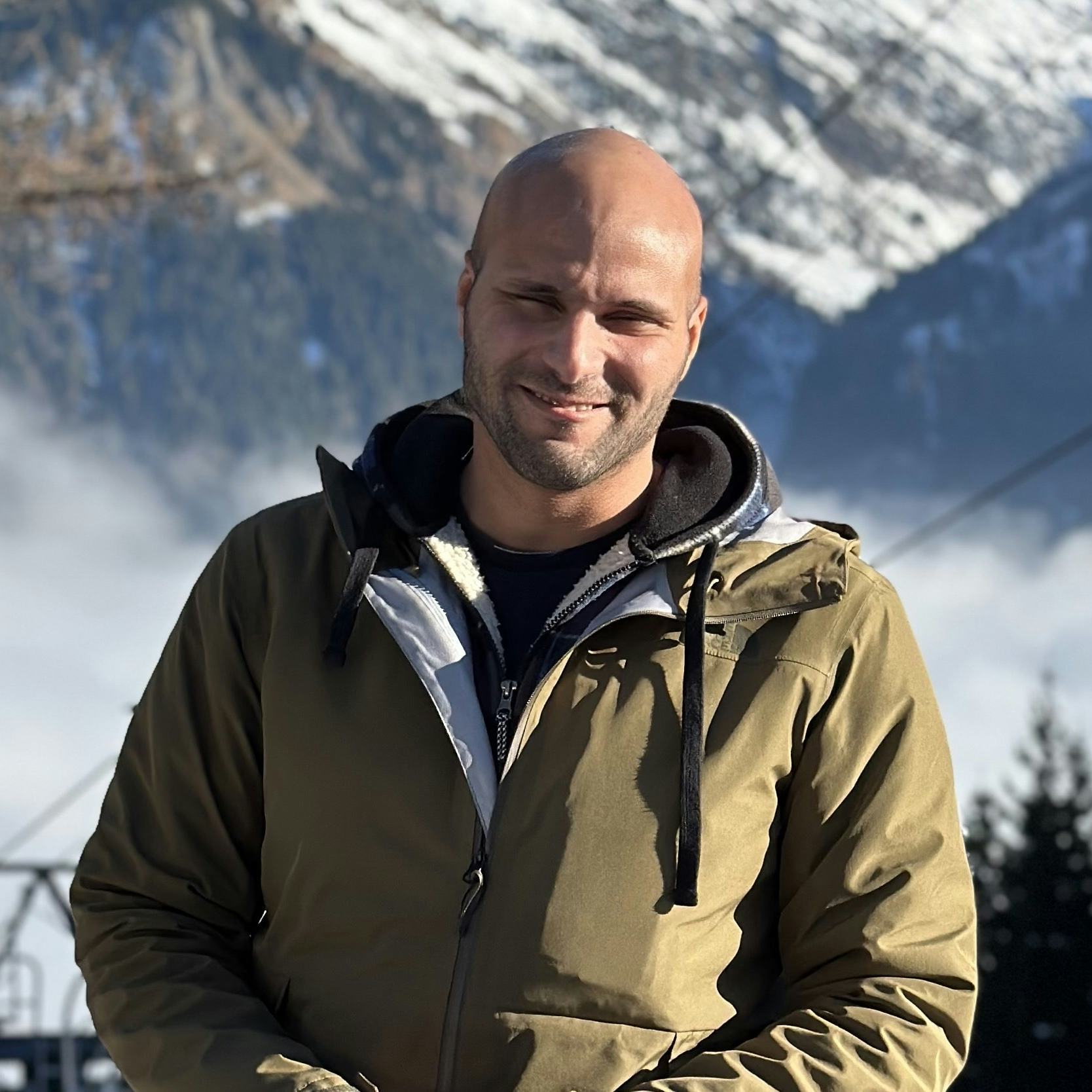 Romaric Philogène
CEO and co-founder of Qovery. Romaric has 10+ years of experience in R&D. From the Ad-Tech to the financial industry, he has deep expertise in highly-reliable and performant systems.
See all articles
---
The round is led by Crane and joined by Speedinvest, with participation from Techstars and angels including Alexis Le-Quoc (CTO and co-founder at Datadog) and Ott Kaukver (CTO at Checkout, ex CTO at Twilio).

Qovery has attracted more than 10,000 developers in more than 120 countries since it launched after taking part in Techstars' 2019 accelerator program in Paris. Last year the startup announced it had raised $1m from Techstars and a number of angels.

Qovery's product simplifies the process of getting apps into production by taking code from Github or GitLab and directly deploying it to AWS, Digital Ocean, or Scaleway cloud account instantly. Developers just put their new code and updates into a repo… and that's it - with no other effort, their app is live. The alternative is a time-consuming, complicated process involving manually setting up multiple resources and requires deep cloud expertise to get right.

"We're obsessed with making developers super-productive, letting them focus on what they love: writing code, not managing infrastructure" says Qovery CEO and co-founder Romaric Philogène.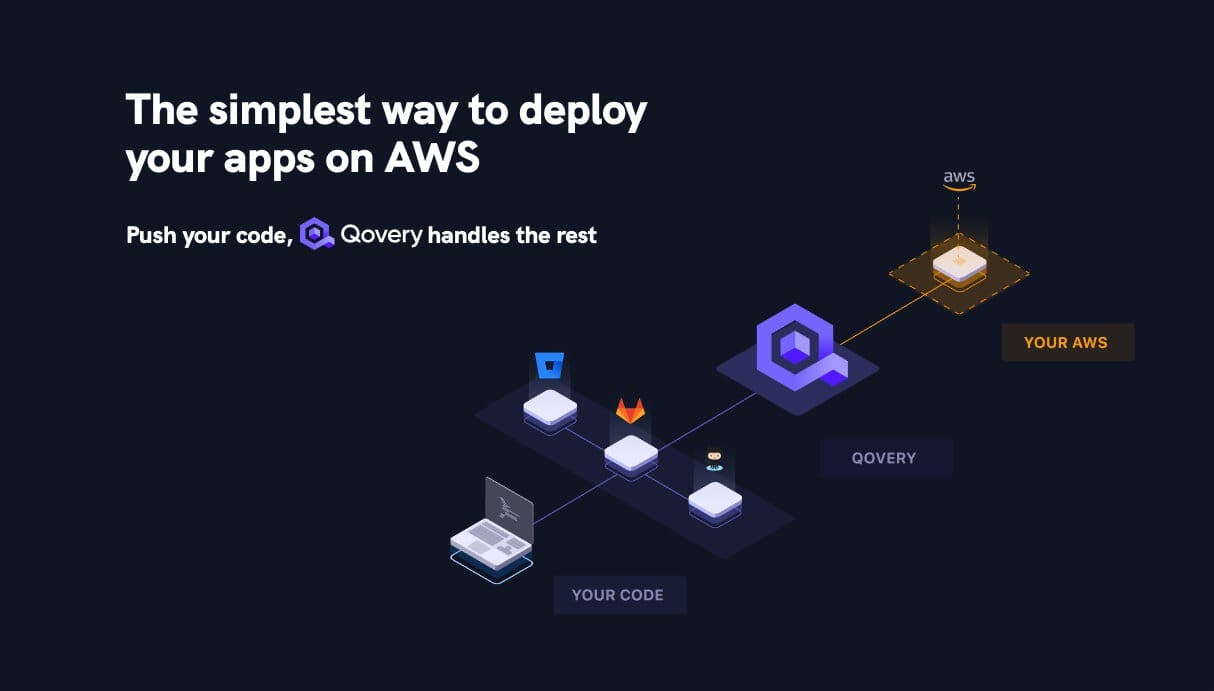 The new $4m funding will be used to expand Qovery's engineering team and build sales and marketing teams as it works to build the future of the cloud. The company also plans to introduce support for Google Cloud Platform before the end of this year.
"'Push your code, Qovery handles the rest.' It's an amazing thing to be able to tell a developer that all they need to do is push their code to Github and moments later it's live as a running app on AWS. We're very proud to be supporting Qovery in creating a service that actually makes the life of developers easier every day!" Krishna Visvanathan, Crane Venture Partners.
"When deploying in cloud environments, it's easy to spend a lot of time dealing with the details of managing the various cloud services involved. Qovery takes care of these details, saves you time and lets you focus on what makes the difference: your applications" says Qovery user Alexis Lê-Quôc, CTO and co-founder at Datadog.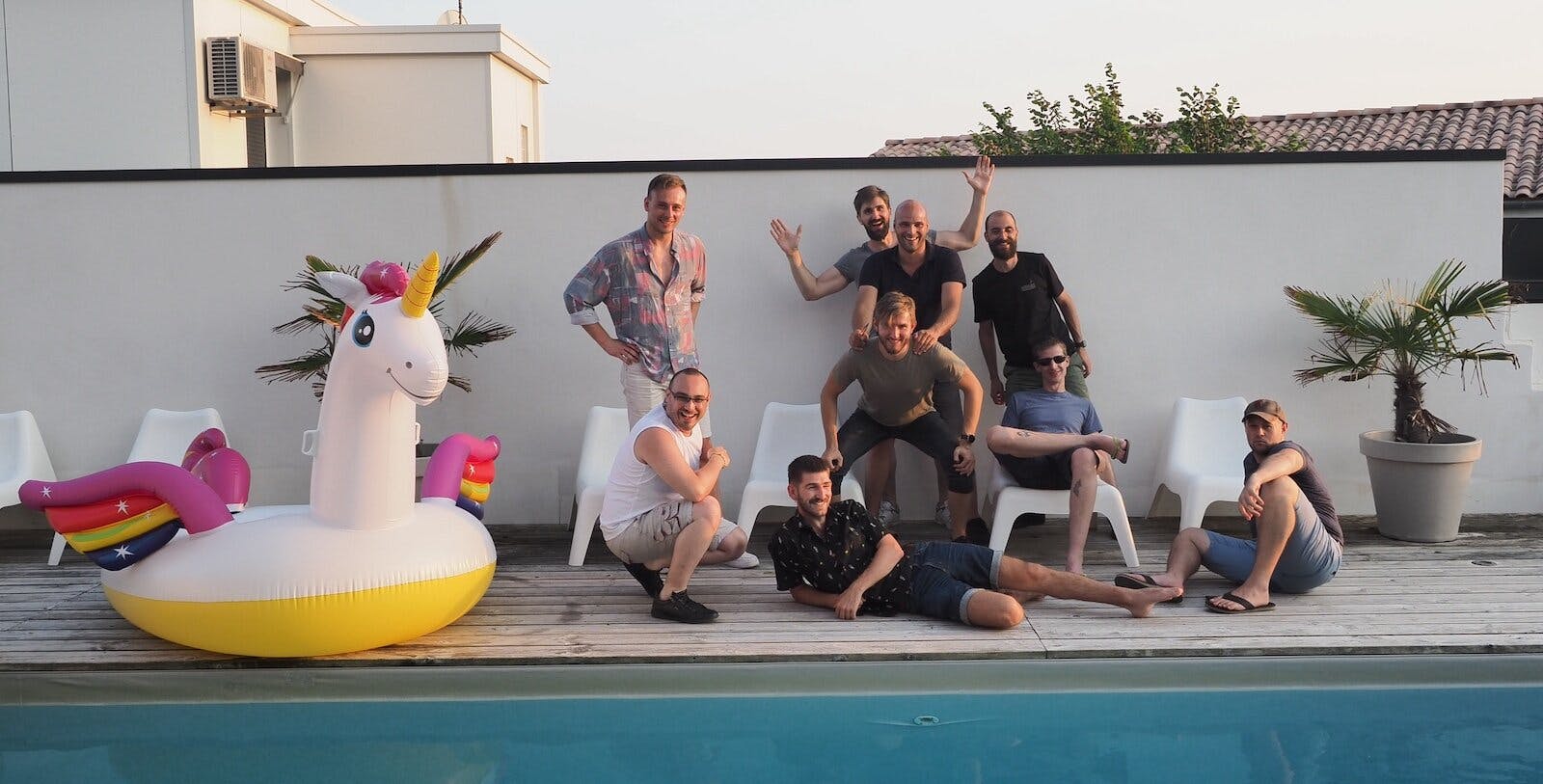 "When building a product on top of a PaaS, developers can bring their products to market faster, but they compromise on flexibility and often outgrow those platforms at some point. With Qovery developers keep full access to the power and flexibility of building on top of IaaS, can deploy into their own cloud infra accounts and all of that is as easy as working with a PaaS platform. We are excited to back Romaric, Pierre, and his team together with Crane on their mission to make developers super-productive." Dominik Tobschall, Speedinvest.
Building the future of the cloud would not be possible without a fantastic team, passionate ambassadors, and supportive investors. Warm thanks to the Qovery founding team:
Pierre Mavro
Morgan Perry
Patryk Jeziorowski
Benjamin Debon
Gaultier Romon
Romain Gerard
Yael Fazy
Enzo Radnai
Benjamin Chastanier
Remi Bonnet
Arnaud Jeannin
Albane Tonnellier
Benjamin Zerbib
Warm thanks to our ambassadors:
Warm thanks to our investors:
Krishna Visvanathan - Partner at Crane
Dominik Tobschall - Principal at Speedinvest
Morgane Zerath - Associate at Crane
Yang Tran - Associate at Speedinvest
Aneel Lakhani - Venture Partner at Crane
Amirhossein Malekzadeh - CEO at Logmatic (acq. by Datadog)
Alexis Lê-Quôc - CTO at Datadog
Jonathan Cherki - CEO at Contentsquare
Ott Kaukver - CTO at Checkout
Sebastien Pahl - Co-founder at Docker
Jonathan Benhamou - CEO at People Doc
Clement Buyse - Co-founder at People Doc
Marie Outtier - Co-founder at Aiden
Matthieu Vaxelaire - CEO at Mention
Jean-Baptiste Aviat - CTO at Sqreen
Jeremy Thomas - CEO at Gitguardian
Christophe Chausson - CEO at Chausson Finance
Valentine Baudouin - Partner at Founders Future
Julien Quintard - CEO at Routine
Cyril Chemla - CEO at ProcessOut
Gregoire Delpit - Head of strategy at Checkout
Antoine Nougue - Head of Commercial at Checkout
Maxime Renault - CEO at Monbanquet
Mario Matar - CTO at Monbanquet
Nagib Beydoun - CEO at Yeeld
Georges Gomes - CEO at DevRiots
Antoine Ayoub - Investor at 50Partners
Liam Boogar-Azoulay - VP Marketing at Scaleway
Techstars
Check out our team and investors page.
About Qovery
Qovery is a platform helping developers to deploy their applications in the cloud in just a few seconds. Based in Paris, France, the company was founded in 2019 by Romaric Philogene : (CEO and co-founder), Pierre Mavro (CTO and co-founder), Morgan Perry (CRO and co-founder).
About Crane
Crane builds data, enterprise, and deep technology companies alongside Europe's most ambitious founders. Based in London, the Crane team combines extensive venture investing and operating experience.  Crane's portfolio includes 7Bridges, Axiom, Foundries, Harbr, Onfido, Shipamax, Tessian, and Virtuoso. Learn more at crane.vc.
About Speedinvest
Speedinvest is a leading early-stage venture capital firm with €450M AuM and 40 investors based in Berlin, London, Munich, Paris, Vienna, and San Francisco. Our dedicated sector-focused teams are the first to fund Europe's most innovative technology startups and our in-house operational experts are on-hand to offer founders ongoing support with growth, HR, US market expansion, and more. Wefox, Bitpanda, TIER Mobility, GoStudent, Curve, CoachHub, Schüttflix, TourRadar, Adverity, and Twaice are among our portfolio of 200+ companies.
Learn more at www.speedinvest.com.
Your Favorite Internal Developer Platform
Qovery is an Internal Developer Platform Helping 50.000+ Developers and Platform Engineers To Ship Faster.
Try it out now!