New Pricing that Will Give You Peace of Mind
Since the start of Qovery in 2020, a lot has evolved, the team got bigger, the product grew, a lot of new features were developed, and it's now time for the pricing to change as well, but don't worry, I'm not about to tell you that we are increasing our prices because of inflation, we're just changing our approach in terms of pricing model and let me explain to you how this switch is going to remove plenty of stress from your shoulder!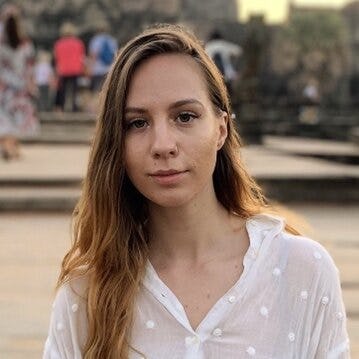 Albane Tonnellier
August 21, 2022 · 3 min read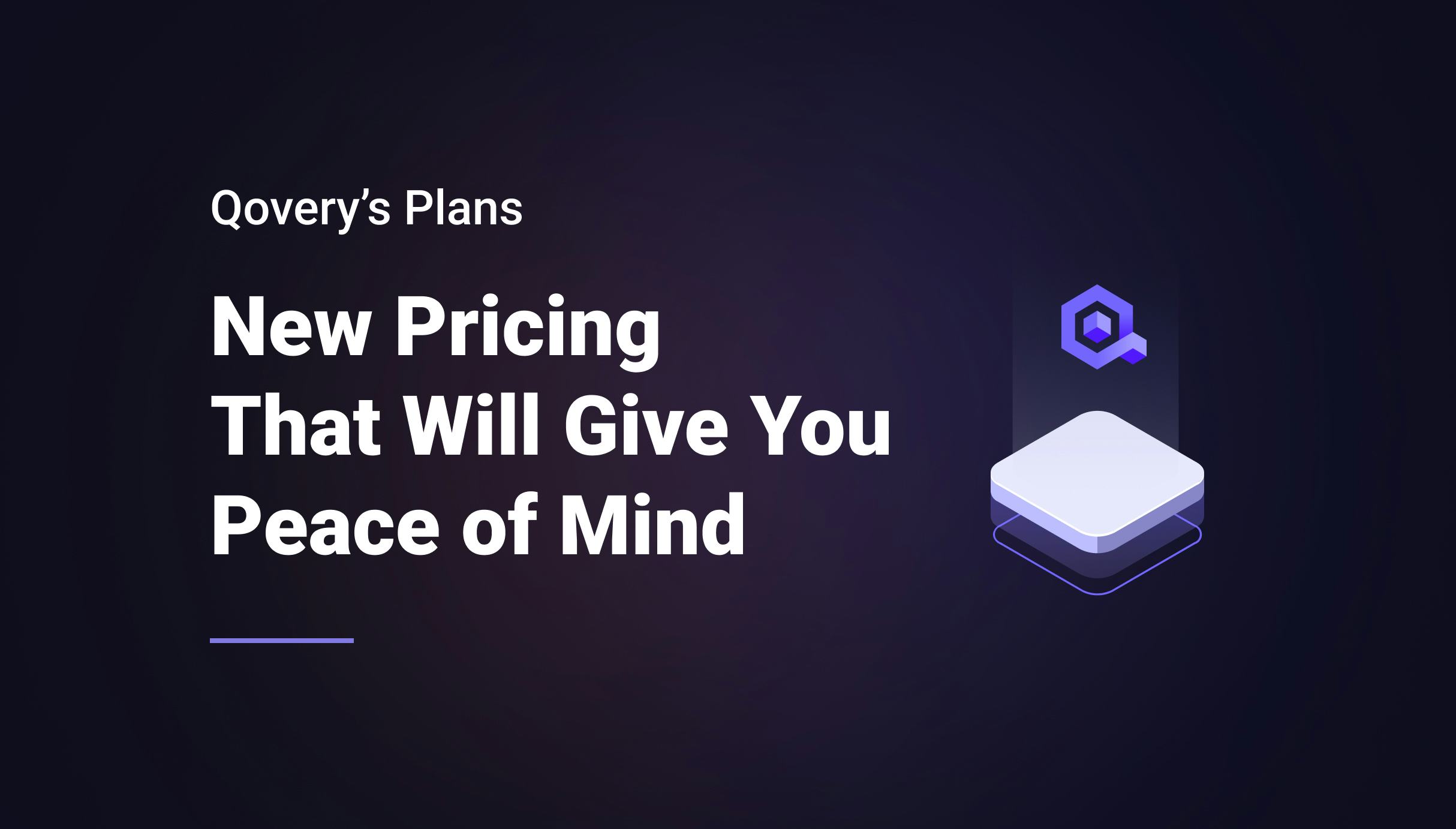 Written by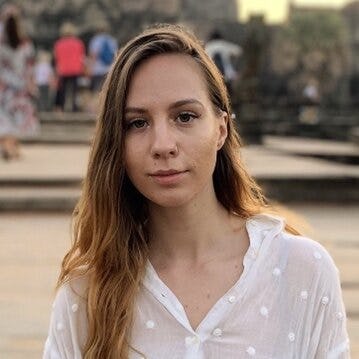 Albane Tonnellier
Albane started as a Product Owner at Qovery and moved to a Product Marketing Manager position, so you can say she is all about the Product.
See all articles
---
A new article has been published here to explain how pricing works with concrete examples
Why and What's Your Benefit?
As you might know, Qovery provides on-demand environments on AWS that allow any engineering team to significantly faster deployments without friction and risk. We initially based our pricing model on this deployment value (we charged by the number of deployments), and as much as it can be convenient for some users, we realized that it could be a source of stress for most. The difficulty of predicting how much you are going to pay at the end of the month and the fact that the bill can vary from one month to the other even pushed some of you to disable some of our key features, such as the "Preview Environment" since it increases the number of deployments.
With our new pricing model, you can leave those fears and say hello to unlimited deployments and a bill based on your organization's active users!
What is The New Pricing?
As mentioned, we are moving our pricing from the number of deployments ($50 per 100 deployments/month) to per active user (starting from $49/month/user).
What is an Active User?
An Active User is someone who made a code change on git or deployed an application in the last 30 days. We do not count contributions to public (open-source) repositories.
Before vs. After
Free Plan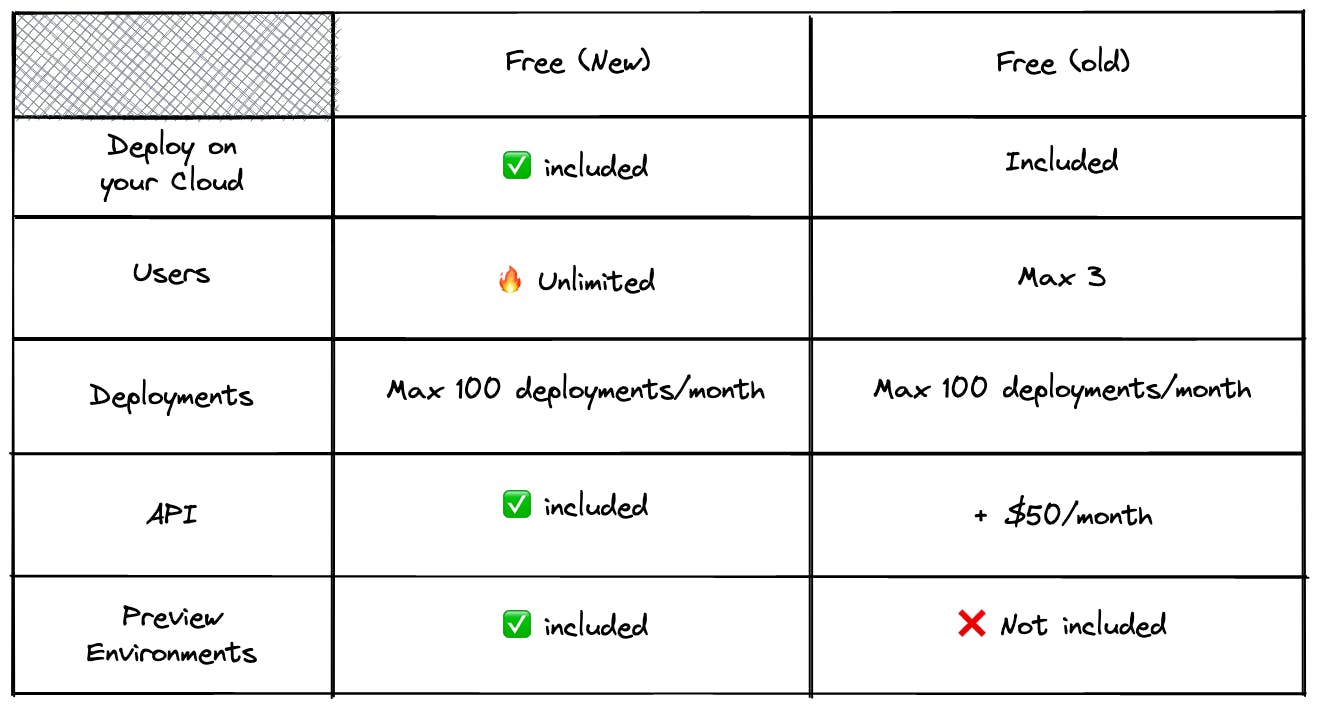 The free plan remains (obviously) free. You still get the community support (Forum), but you now have access to the Preview Environment Feature, an unlimited number of developers, 1 cluster, and up to 5 Environments.
Team Plan (former Professional Plan)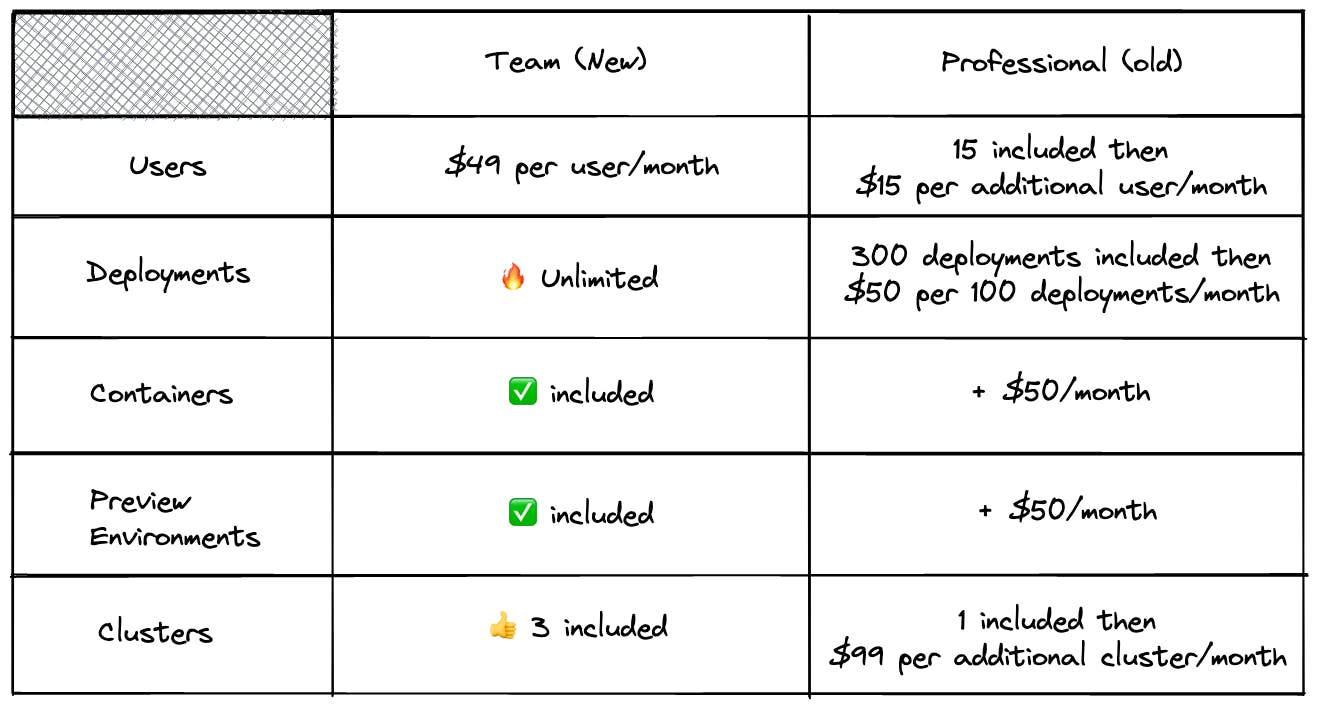 The Professional Plan is now the Team Plan! You still get all the FREE features and 24/5 support (email and chat), but the main difference is that you now get unlimited deployment and environments, and rather than being charged by deployments, you now pay by active users.
Business Plan (removed)
The Business plan has been removed for simplicity since most customers subscribed to the Professional and Enterprise plans.
Enterprise Plan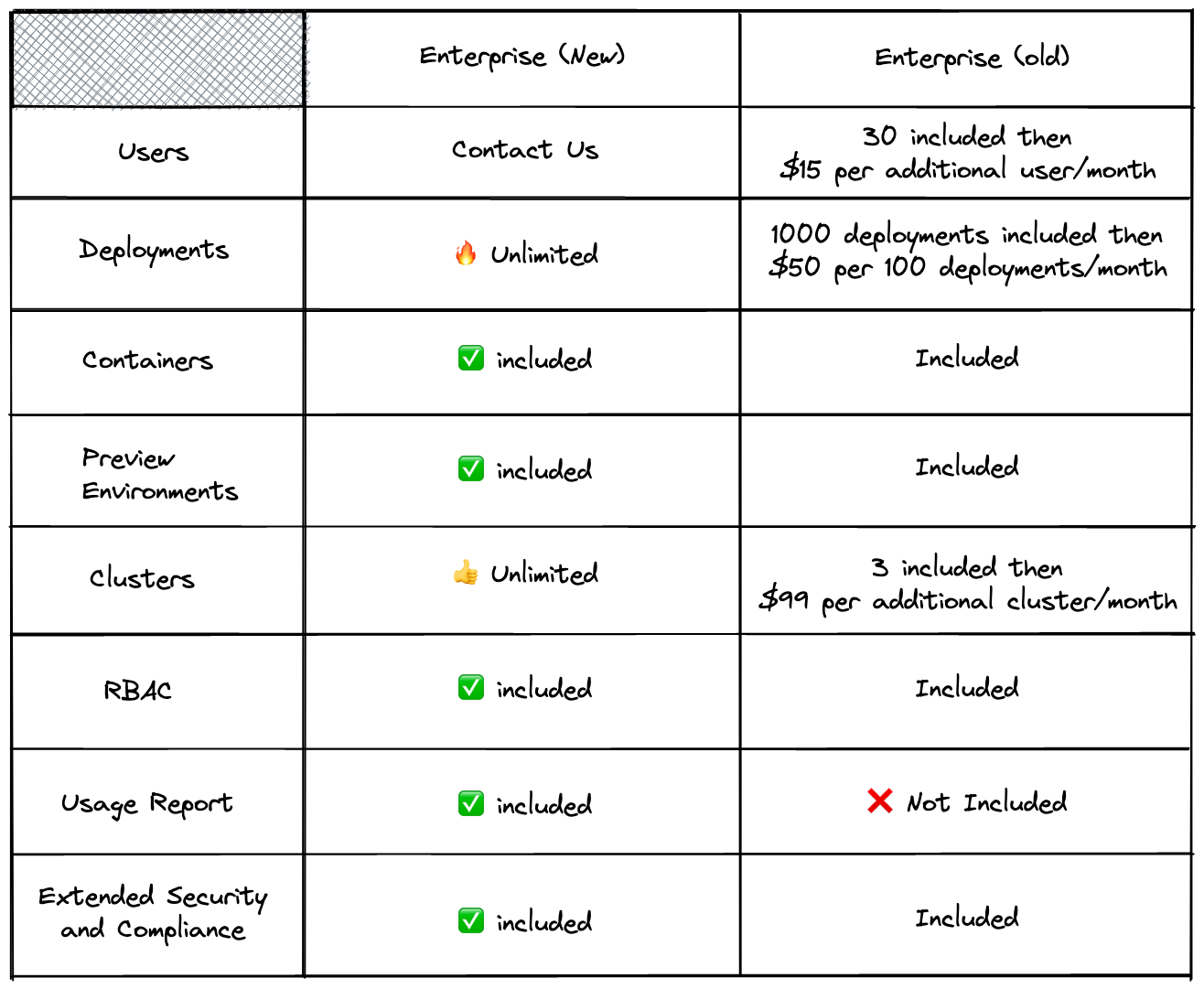 You still get all the TEAM features (like unlimited deployments). Still, you also have unlimited clusters, extended security and compliance, usage reports, role-based access control (RBAC), and custom customer support.
If you want to see everything in detail, the before and afters are just below.
When will this change be effective?
If you are an existing monthly customer
The change will be effective from the 1st of October 2022, so you have plenty of time to get used to it.
If you are an existing yearly customer
The change will be effective at the renewal of your yearly contract.
If you are a new customer
The new pricing will be effective right now! So don't hesitate and give it a try to Qovery 💜
Summary
Qovery keeps on growing, and while we do, we want to ensure that you can grow, too by enjoying every feature you need without the stress of higher costs at the end of the month. The deployment should not be a hindrance. It is even the core of Qovery's value. With this new pricing model, you will be empowered, but you will also be given the transparency and predictability you need to achieve anything you need to.
We hope you will enjoy this new and more transparent pricing, and don't hesitate to contact us in the Forum if you need any extra information or have any questions!