New Logs Interface: Enhancing Debugging and Deployment Experience
I am excited to announce the release of our new logs interface inside Qovery. This feature is a crucial milestone in our journey to improve the debugging experience and provide better insights into deployment failures. As we are just about releasing parallel deployment, we revamped the interface to accommodate the concept of Deployment Pipeline, ensuring a seamless experience when deploying your applications.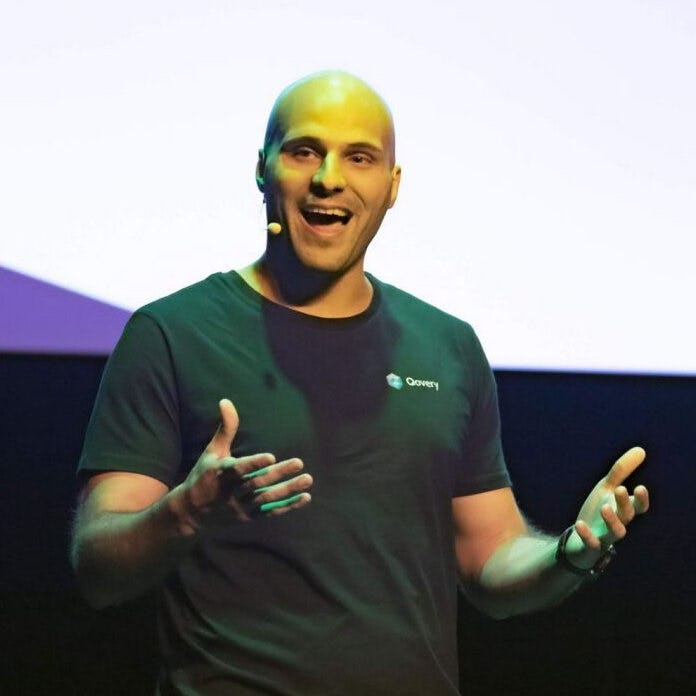 Romaric Philogène
April 20, 2023 · 2 min read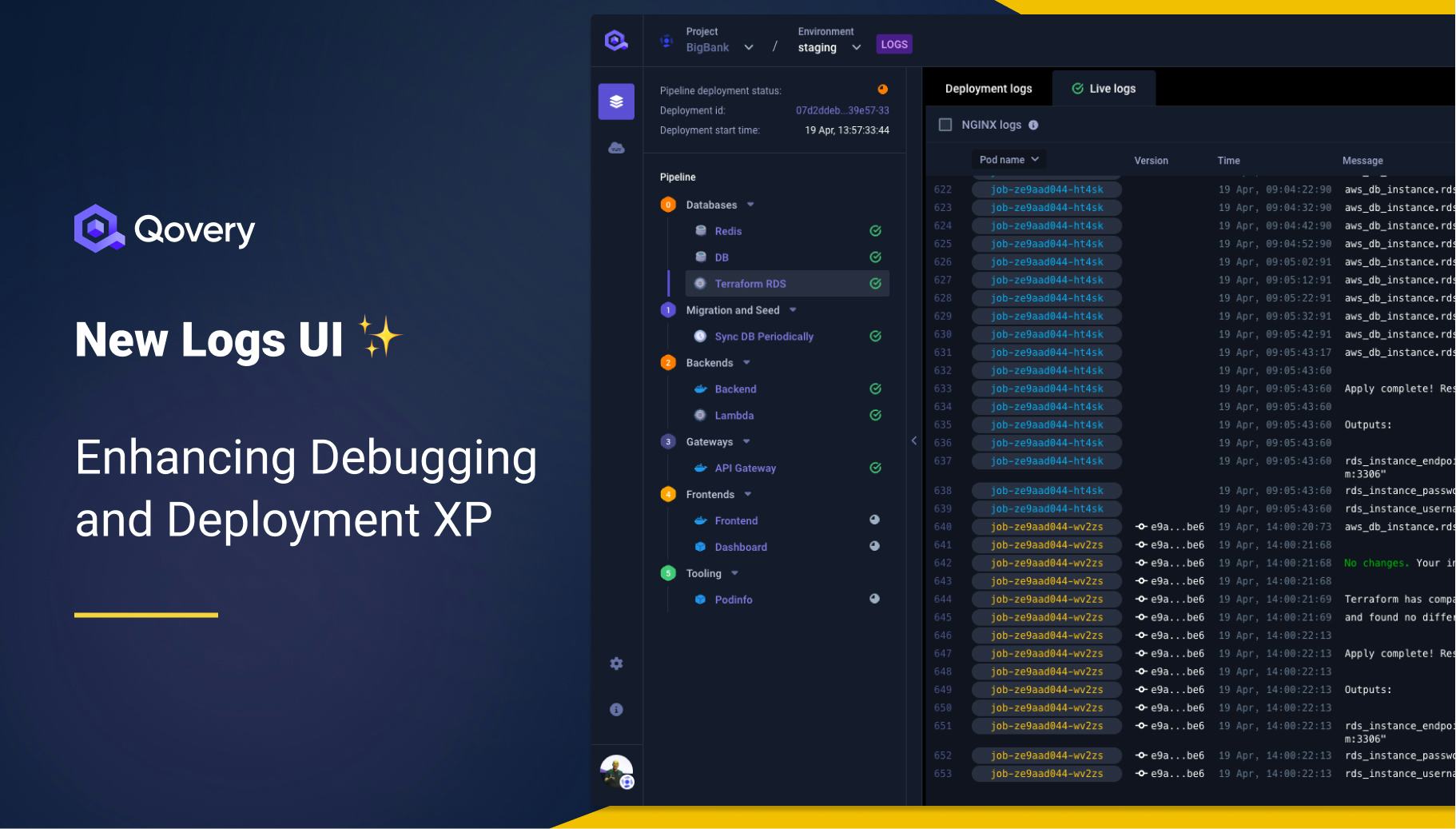 Written by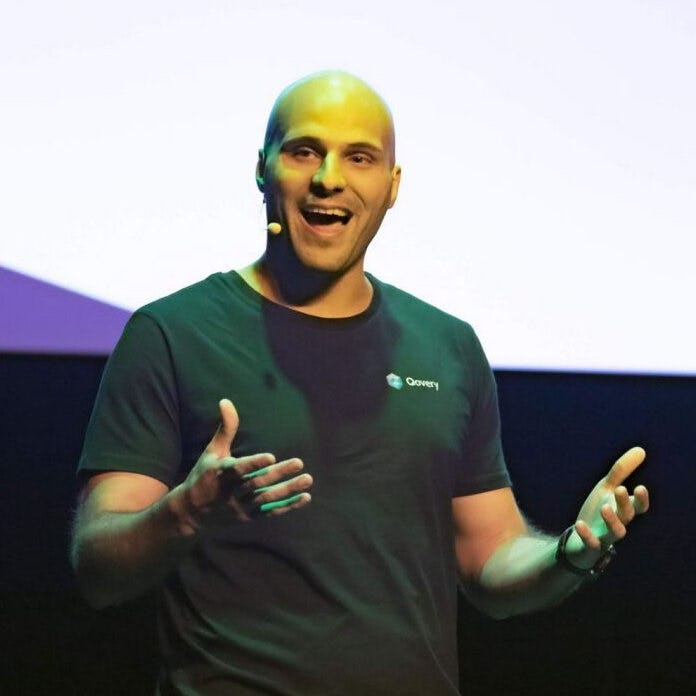 Romaric Philogène
CEO and co-founder of Qovery. Romaric has 10+ years of experience in R&D. From the Ad-Tech to the financial industry, he has deep expertise in highly-reliable and performant systems.
See all articles
---
The new logs interface is live for everyone!
Why the Revamp?
We understand the importance of having a user-friendly and efficient logs interface, especially when handling complex deployment processes.
The new logs interface is designed to offer:
A clear and organized view of deployment processes
Easy navigation between deployment logs and live logs
Better insights into deployment failures and debugging
You can share your feedback on the new interface on this thread: https://discuss.qovery.com/t/new-logs-view-feedback-are-welcome/1781
New Logs Interface Features - First Iteration
The new design is focused on providing quick and easy access to essential information: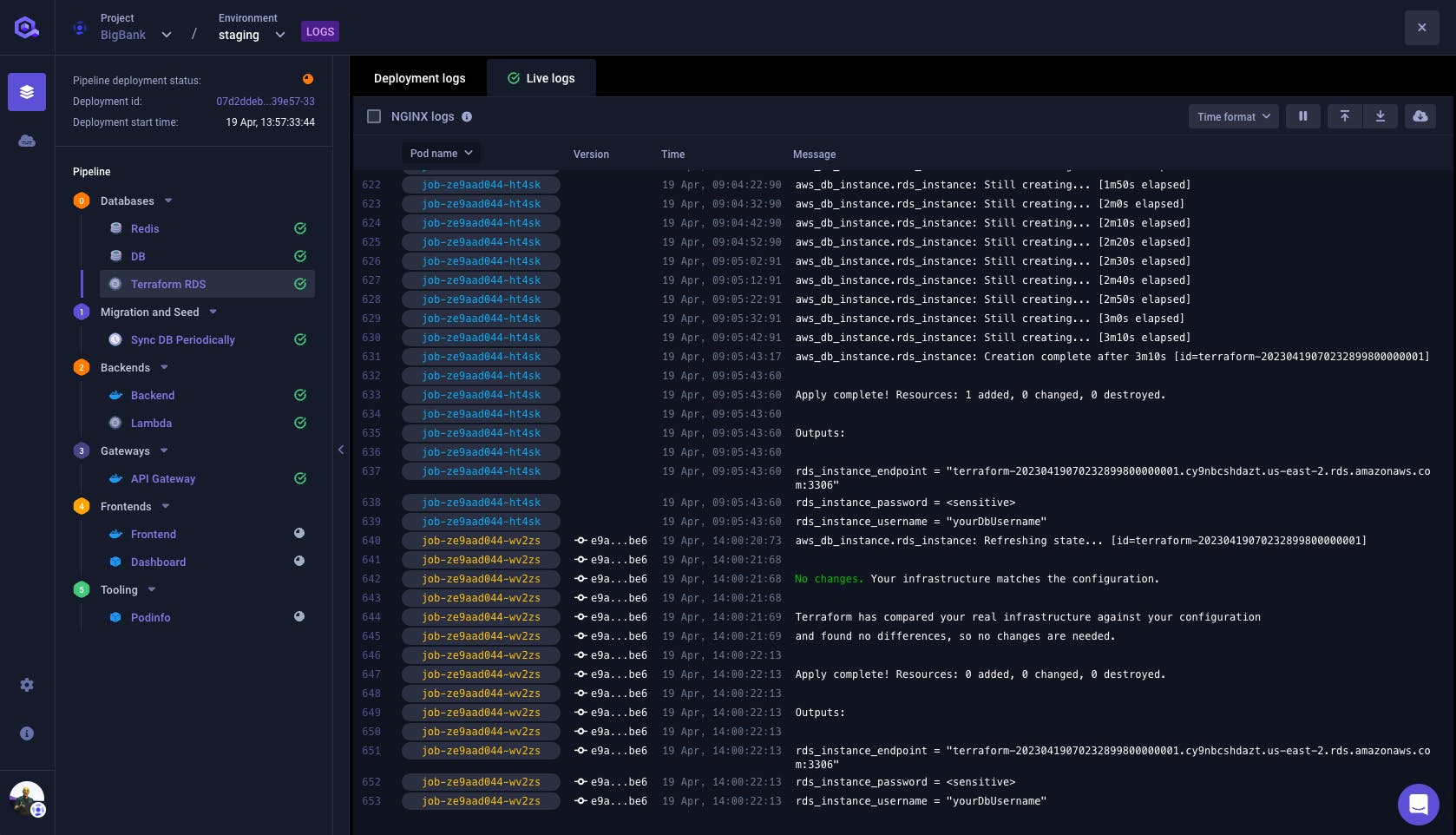 A left bar displays:
undefinedundefinedundefined
A log view split into two sections:
undefinedundefined
The purpose of the Live Logs interface is not to replace your favorite log management tool like Datadog, NewRelic, Papertrail, or even Grafana with Loki (which is included out of the box by Qovery). Instead, it aims to provide a quick way to access live logs from your apps within your environment - a unified experience and a fast method to glance at the latest logs of your apps.
The new interface eliminates the need for multiple tabs and allows you to switch between logs of different applications by simply clicking on the service in the left pane.
What to Expect in the Second Iteration
We are continuously working to improve the logs interface based on your feedback. In the upcoming second iteration, you can expect the following enhancements: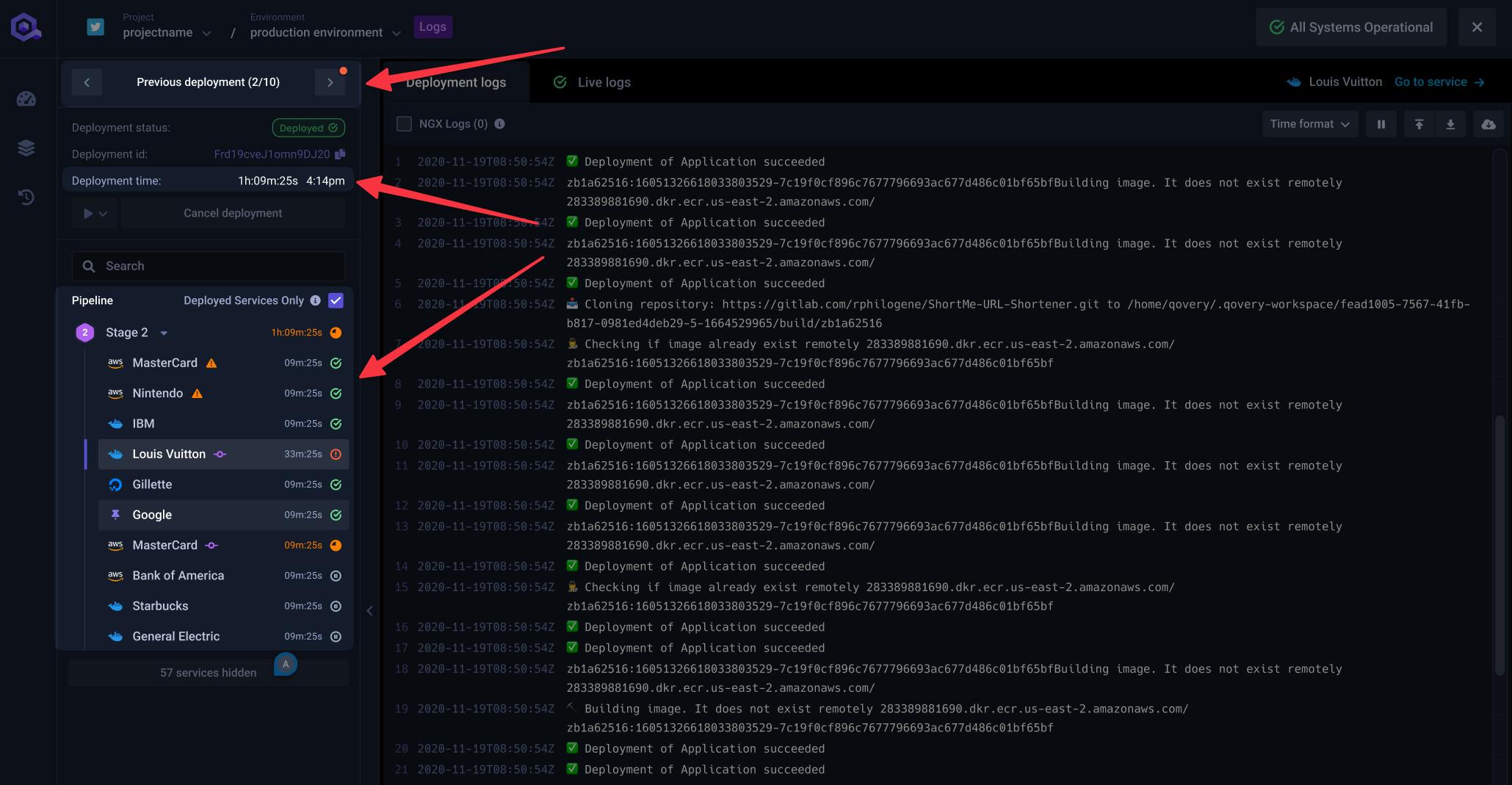 Deployment time for each pipeline stage and step
The deployment logs history
Assistance in troubleshooting, with relevant documentation elements included directly in the logs console when an error occurs
Join the Conversation
We value your feedback and look forward to hearing your thoughts on the new logs interface. Feel free to comment on the forum thread about any features or improvements you would like to see implemented. Together, let's make Qovery an even better platform for your deployment needs.
Happy deploying!
Deliver Self-Service Infrastructure, Faster!
Qovery turns your existing IaC infrastructure and Kubernetes manifests into repeatable blueprints for complete environments.
Try it out now!