Feedback - From Slack to Discord - 13 months later
This post is our third one sharing our real-world experience using Discord for more than one year. I think it is pretty interesting for any company interested to get the pros and cons of using Discord over Slack.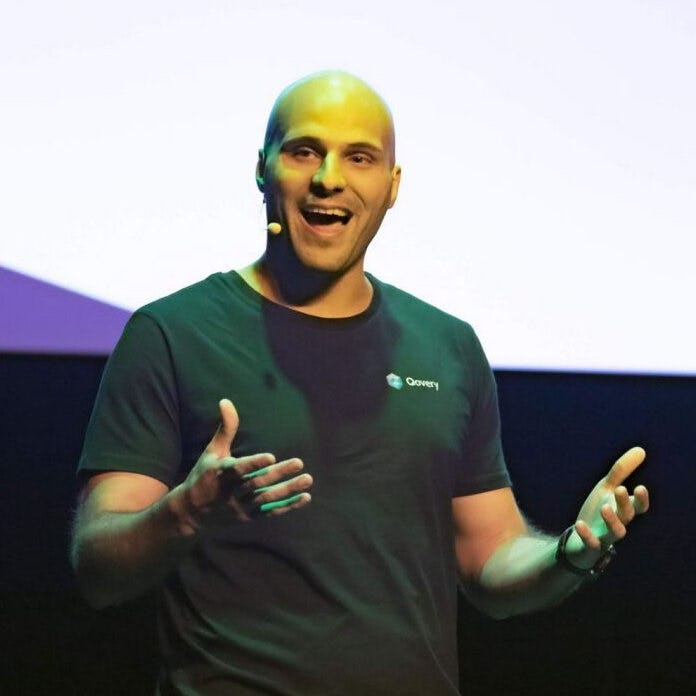 Romaric Philogène
May 30, 2021 · 5 min read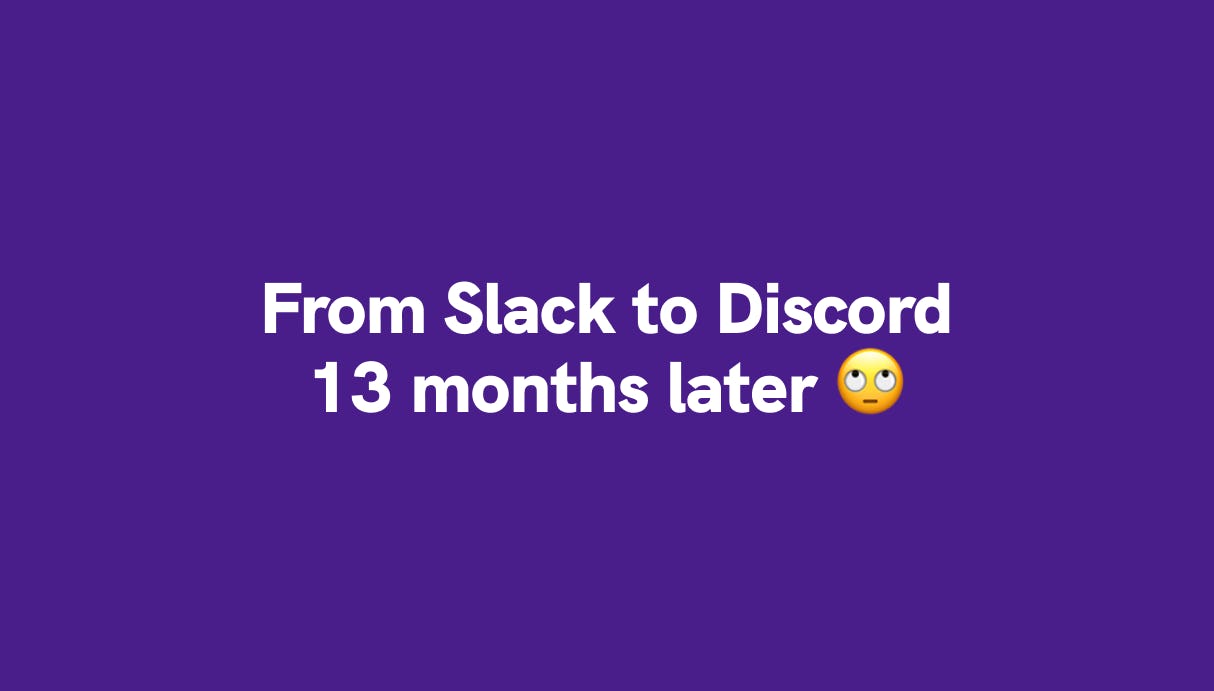 Written by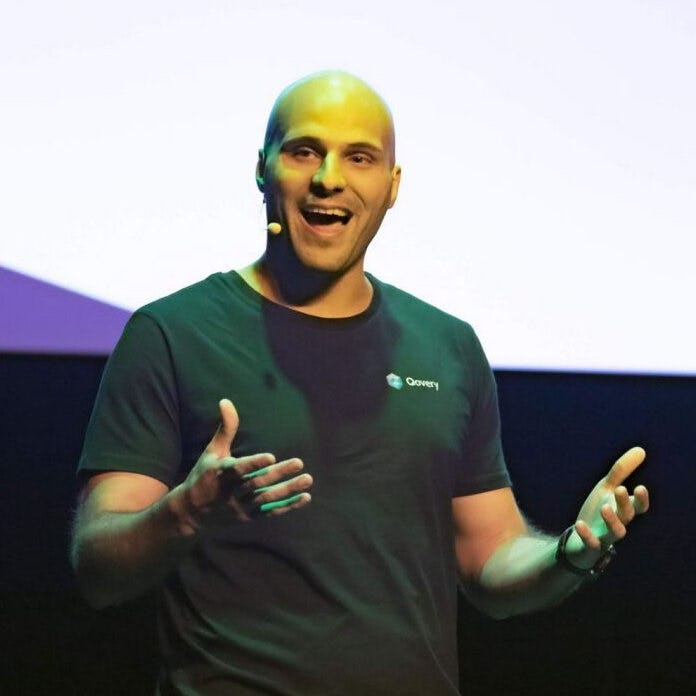 Romaric Philogène
CEO and co-founder of Qovery. Romaric has 10+ years of experience in R&D. From the Ad-Tech to the financial industry, he has deep expertise in highly-reliable and performant systems.
See all articles
---
If you are new to this feedback series, here are the links to prior posts:
Our background
At Qovery, we are a remote-first software company. When we decided to move out of Slack to Discord 13 months ago, we were only 3 developers on the team. Our product was super early, and we mainly chose to move because:
We needed to have a better way than texting to communicate together - Discord perfectly fits voice communication and screen sharing.
Qovery is super community-driven - we needed to keep close contact with our users. Discord does not have the famous 10k message limit.
I encourage you to read our second post to have the details of those two points. 
13 months later, we are still a remote-first company, but now we are 11 engineers working from France, Spain, Thailand, and Poland, and we plan to hire more people in the coming months. 
Our feedback
✅  High-quality voice chat and screen sharing
I remember when we were using Slack and needed to jump on Google Meet to share our screen. We had to create a room, send the link, wait for the team to join, and work if we had no problem. 
The experience on Discord is near perfect, you create permanent voice channels, and then you are ready to go. Discord was made for gamers, and trust me, gamers (I used to be) are super demanding. This is where Discord shines. Latency is excellent (~20 ms), screen sharing is 1080p, and there is no limit on the number of viewers. 
Of course, you can also turn on your camera while sharing your screen. Since we use Discord, we feel that our team meetings are smooth and very intuitive.  
✅ Fantastic for community calls
The Qovery community call is a monthly call where our team shares product updates, discusses upcoming features, makes cool demos, and answers community questions. This is a live and interactive meeting between the team and our users. For this event, we use a voice channel where all attendees jump in and interact. Discord is quite innovative here because they even launched a new "stage channel" feature that mimics how a stage behaves on an event. If you are familiar with Twitter Spaces and Clubhouse, then "Stage Channel" is similar.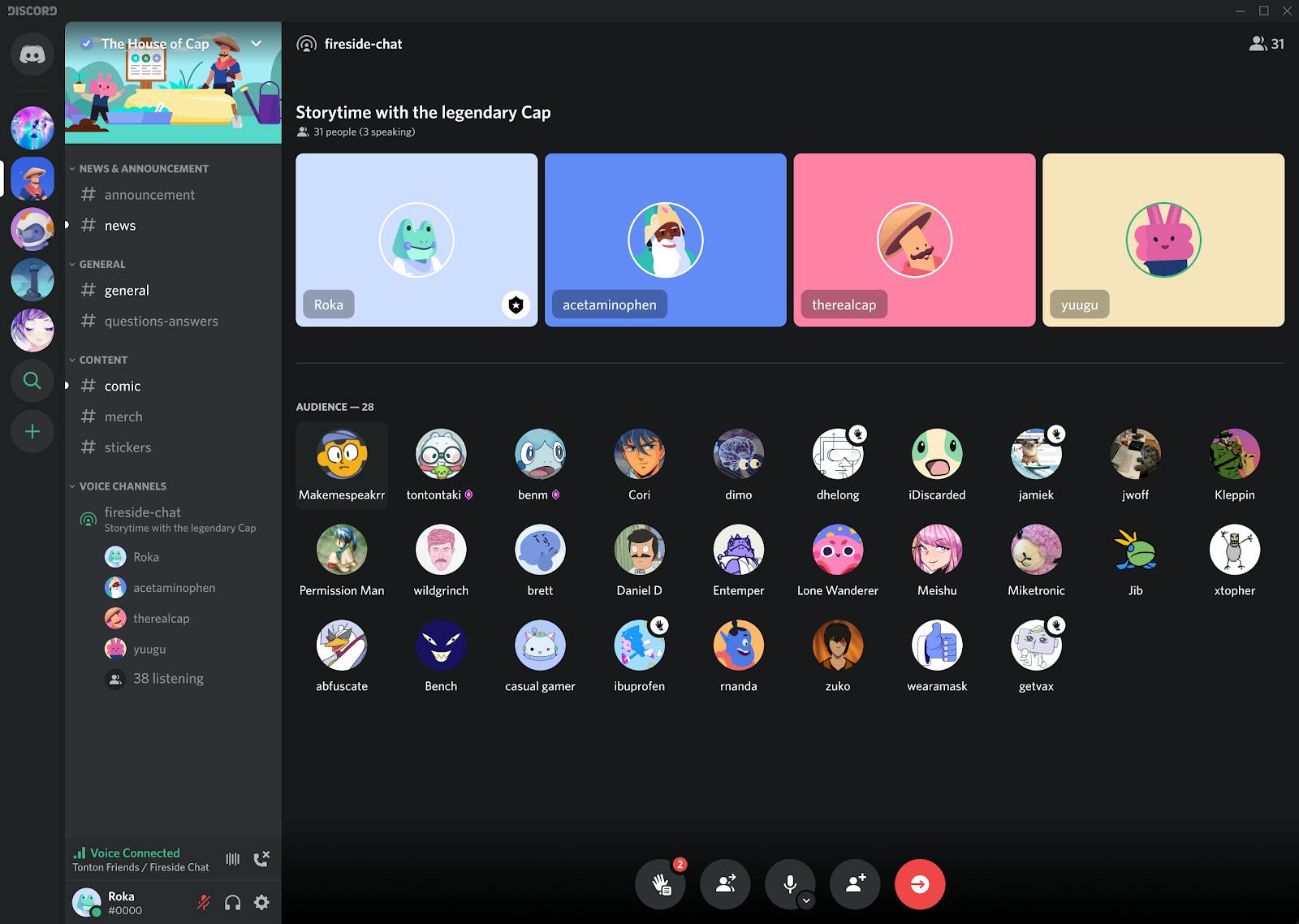 ✅  More and more dev communities servers
At Qovery, we were from the first tech companies seriously using Discord for business and community. I got calls from other startups asking for our feedback. Since then, I saw dozens of companies like Strapi, Hasura, and Gatsby moving out from Slack for Discord. It is perfect for the tech ecosystem to be on the same chat platform — no need to create an account on different servers. Joining a new community is one click away. It reminded me of when IRC was my primary communication tool, and all open-source projects and gaming communities were on the same servers.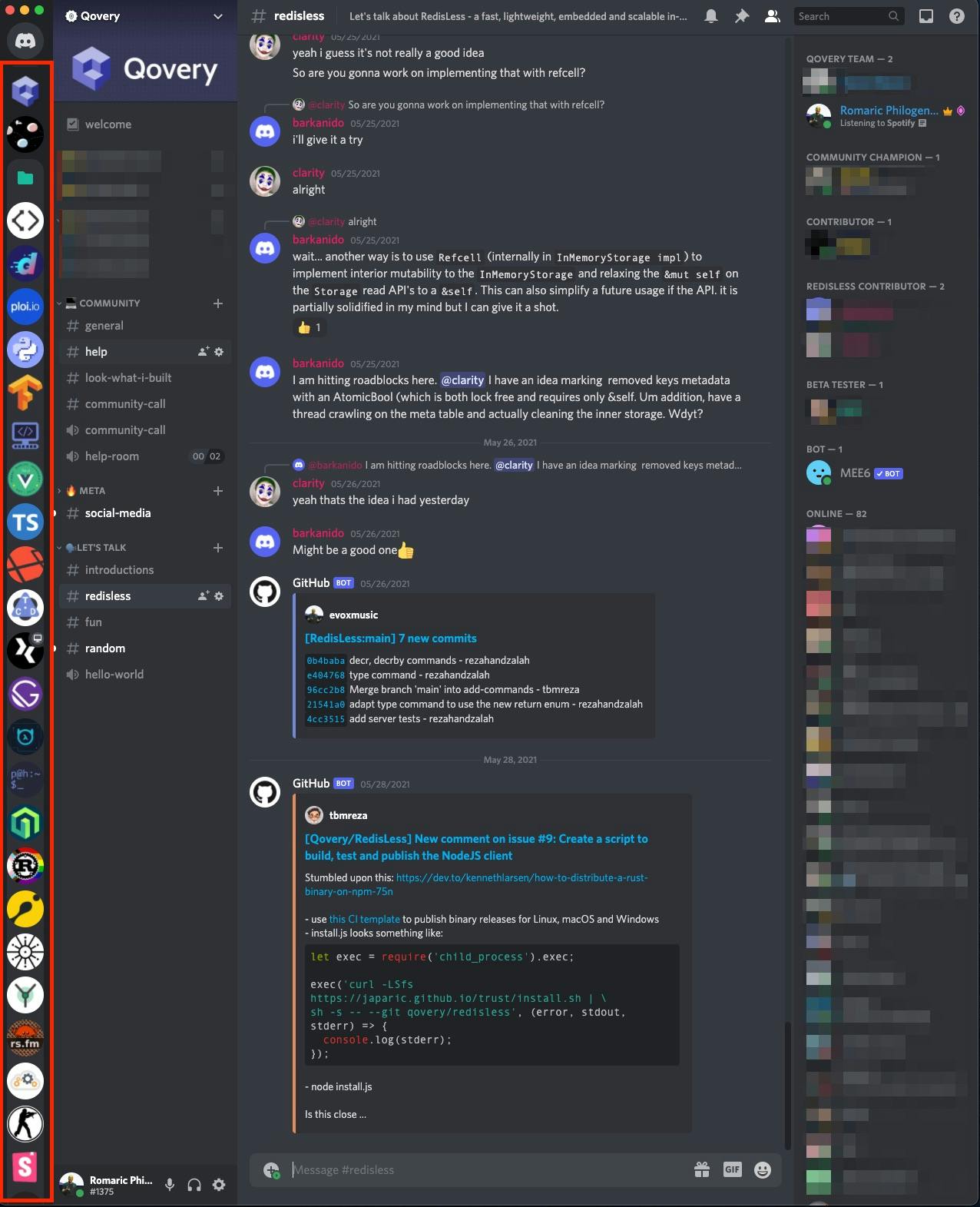 ❌ No thread, and it is a pain.
Since we wrote this post, threads are now available on Discord 🎉
Let's face it, no thread conversation on Discord is painful. If you are familiar with Slack, thread conversation is perfect for grouping related messages into a sub conversation. Limiting the number of notifications will probably not get the interest of everyone. It's a combination of public and private chat. At Qovery, because there is no thread conversation, the rule is if we have a long discussion, we use the emoji 🤙 to signal that we are better to continue the conversation into a voice channel. I hope the Discord team will consider adding the thread feature. Thousands of users are requesting it.
❌ No user email access.
At Qovery, we use 3 different communication channels with our users. 
Intercom: for premium and urgent support.
Discourse: for asynchronous community support. 
Discord: for interactive community support.
When a user asks for help on Discord, it is almost impossible to identify the user without asking for his email address or the URL of his app. Unlike Slack, Discord does not give you access to the email address of your users. For privacy reasons, I guess - which is a valid argument, but it is pretty tricky for our ability to support our users rapidly. A workaround is to create a bot to ask for user identification information when required. 
❌ Handmade third-party integrations
Well, if your business requires top-notch integrations with your messaging system, then you are better not using Discord. Almost all integrations must be done by yourself by using their API. The best workaround is to use Zapier unless the service that you use directly supports Discord. In our tech stack, we have only Discourse and Github that support out-of-the-box Discord. Our other tools like Intercom, PostHog, and OpsGenie required custom integrations on our own. 
❌ No SSO
This is the most critical issue that we will face when our company grows. How do we securely manage collaborators' access to our private section on Discord? Same as for the support, we will probably create a discord bot for that. But in my opinion, it is not the best move... I am eager to know how other biggest companies manage this point. Do you still consider Discord as an internal communication tool? 
Conclusion
Discord is our primary communication tool. It is powerful and fits our need of 11 people to work altogether seamlessly. Even if we miss the Slack thread feature, we hope that the Discord team will consider the thread feature at some point - we are not alone requesting its support. However, I wonder how far we will be able to go if the SSO is not supported. If we grow up to 50 people, how can we securely manage private section access? This is the limit I see today, but I have ideas like creating a bot that automatically manages access for new collaborators. 
In a nutshell, you should consider using Discord if:
You prefer to communicate vocally over texting with your team.
You are building a community-driven product.
You don't need third-party integrations - like Slack apps.
If you have any questions, it is an excellent opportunity to join our Discord.
Test and Release Features 4x Faster with On-demand Environments
Qovery is a Platform to Deploy Production-like Environments in your AWS account in Seconds; Helping Developers To Test and Release Features Faster ⚡️
Try it out now!