Discover, Learn, and Experience: The Qovery Playground is Now Open!
In the dynamic world of development and operations (DevOps), one thing is clear: there's always room for new, innovative platforms that make life easier for developers and platform engineers. And today, we're thrilled to introduce our latest contribution to this dynamic sphere – the Qovery Playground.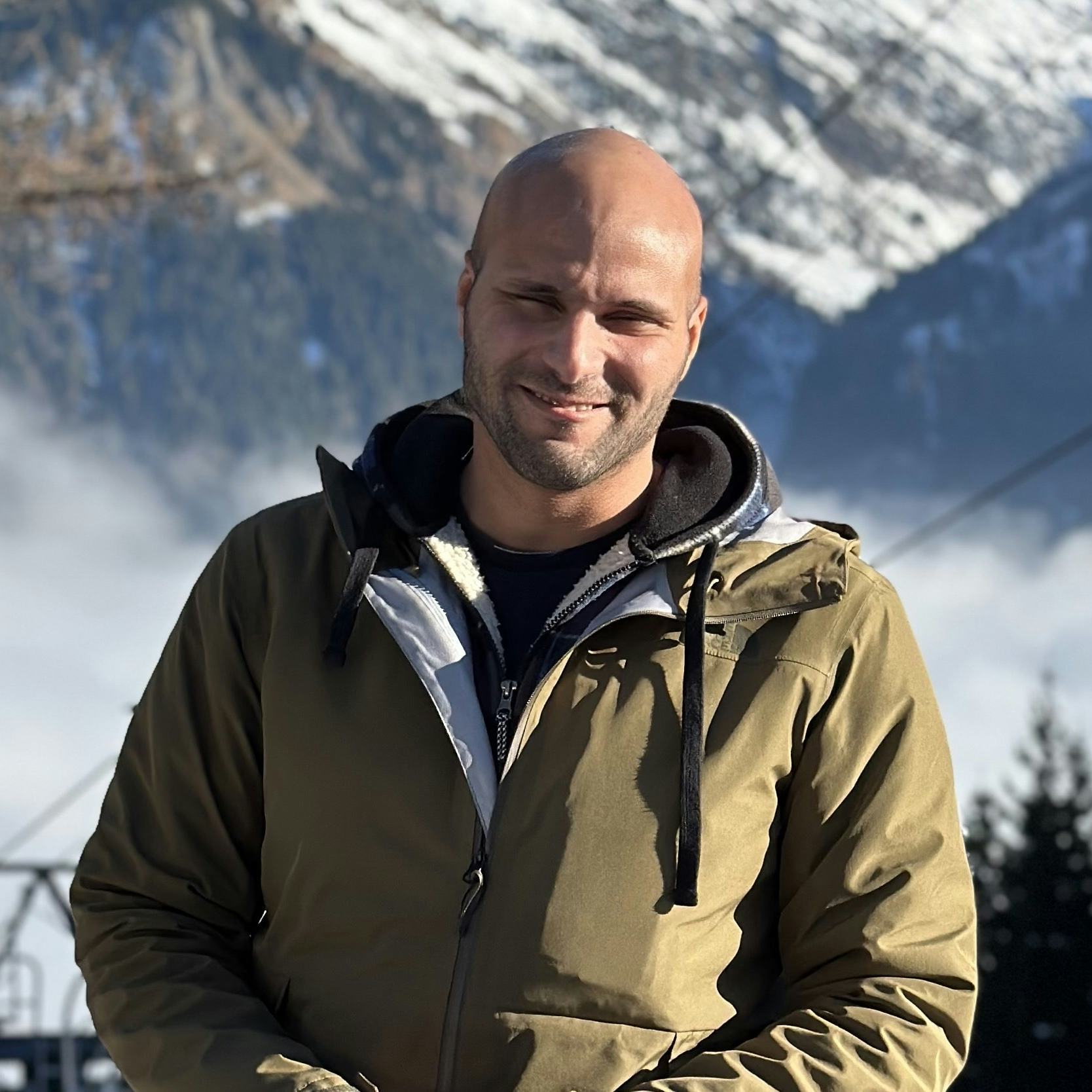 Romaric Philogène
July 14, 2023 · 3 min read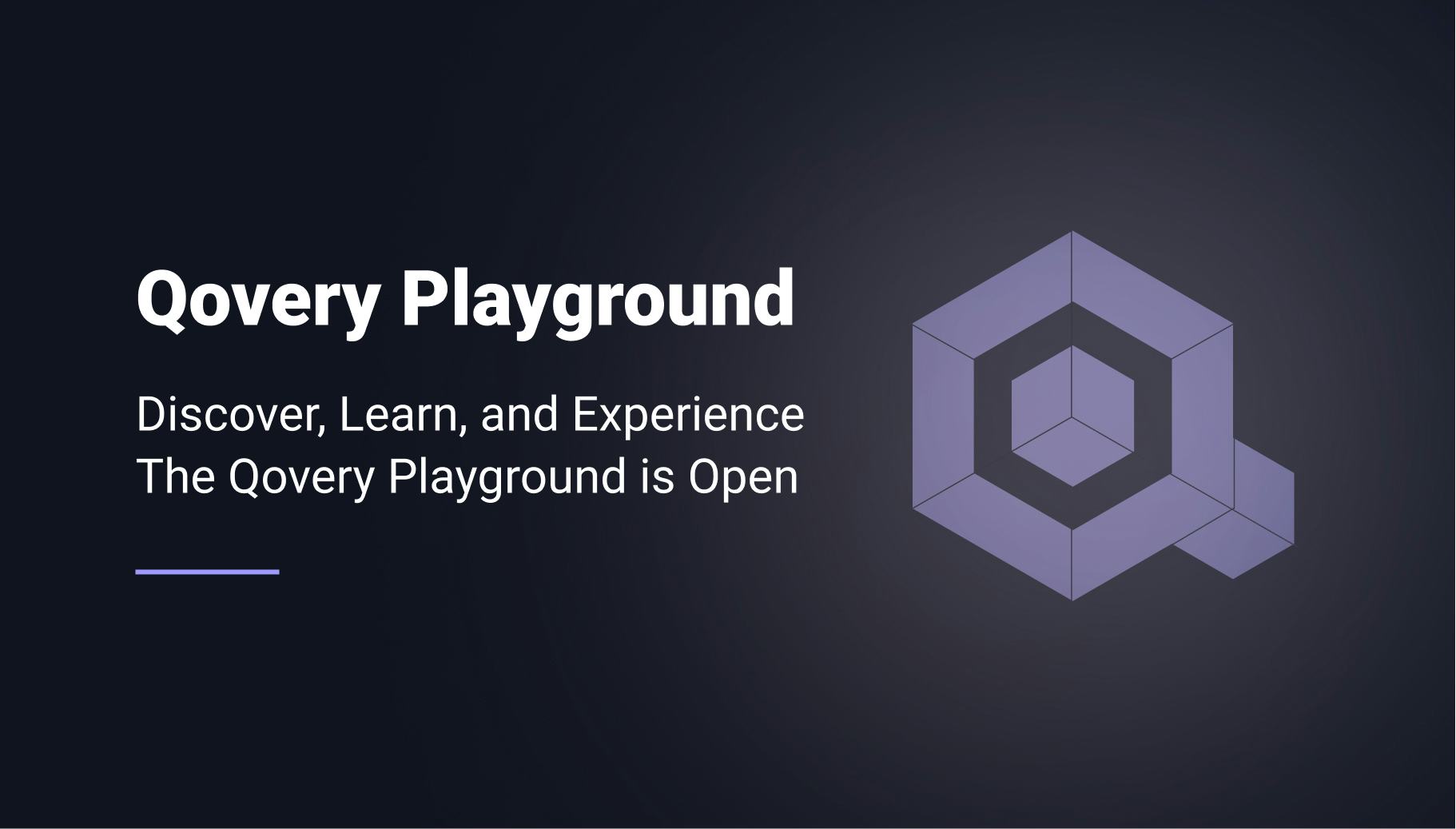 Written by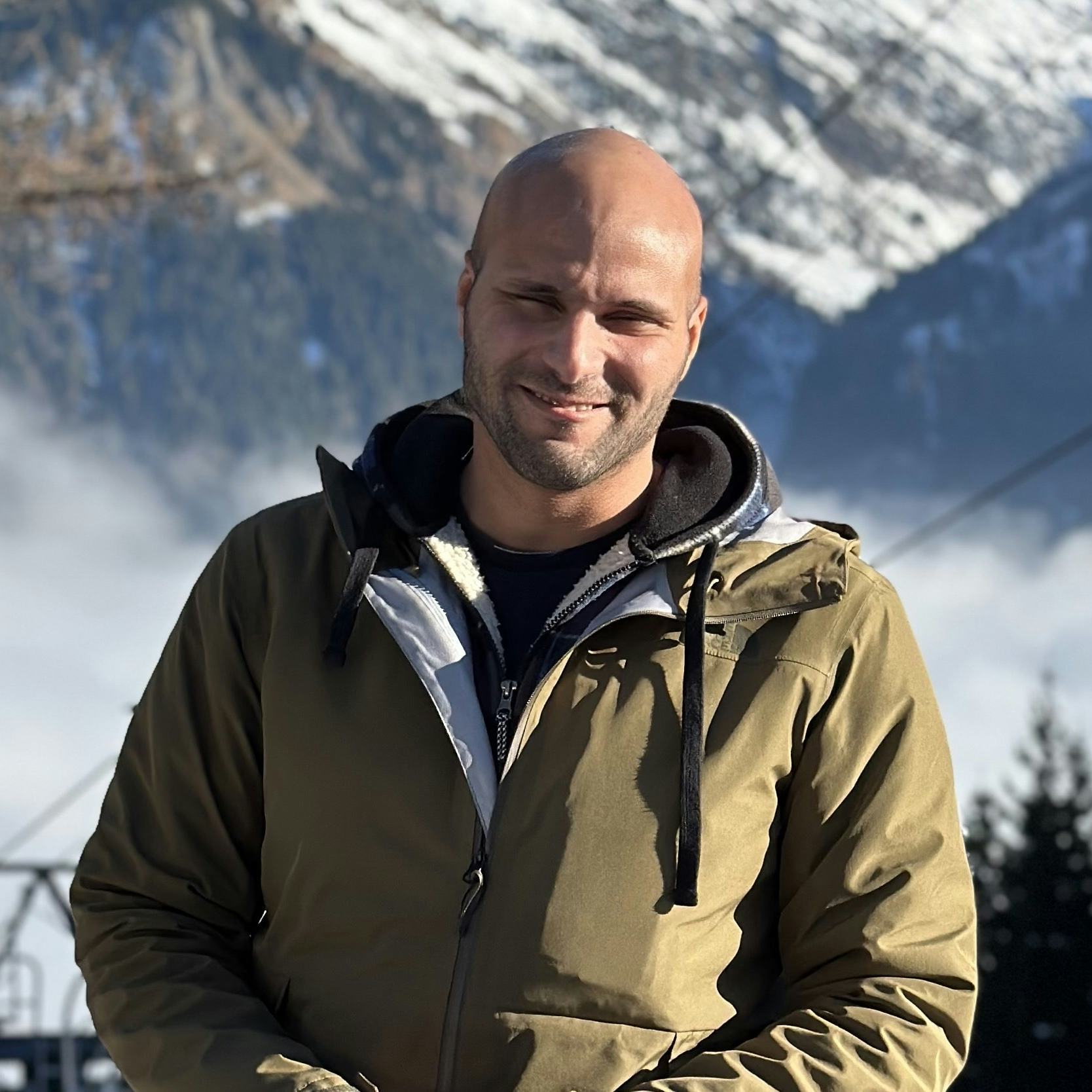 Romaric Philogène
CEO and co-founder of Qovery. Romaric has 10+ years of experience in R&D. From the Ad-Tech to the financial industry, he has deep expertise in highly-reliable and performant systems.
See all articles
---
The Qovery Playground is our gift to every DevOps professional, developer, and platform engineer who's ever wanted to try Qovery with AWS – absolutely FREE of cost. We're tearing down the barriers to entry. No AWS account? No credit card? No problem ☺️.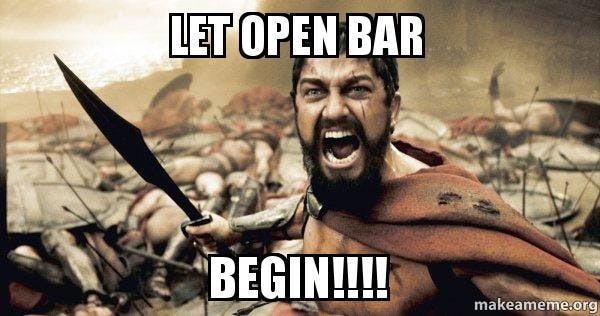 All you need is a bit of curiosity and a few spare minutes to experience the full range of Qovery's capabilities.
Our Goal
The objective behind launching the Qovery Playground is straightforward. We want you to be able to evaluate our platform without having to go through the rigmarole of setting up a cloud account or fretting over costs. We believe in the potential of our product and its ability to revolutionize the way you work. We're offering you an opportunity to validate that belief – on us!
How The Qovery Playground Works
Getting started with the Qovery Playground is a breeze. Register here, and you'll get access to the Qovery platform by inviting you to an existing organization. You'll have three hours to explore, experiment, and evaluate everything Qovery has to offer.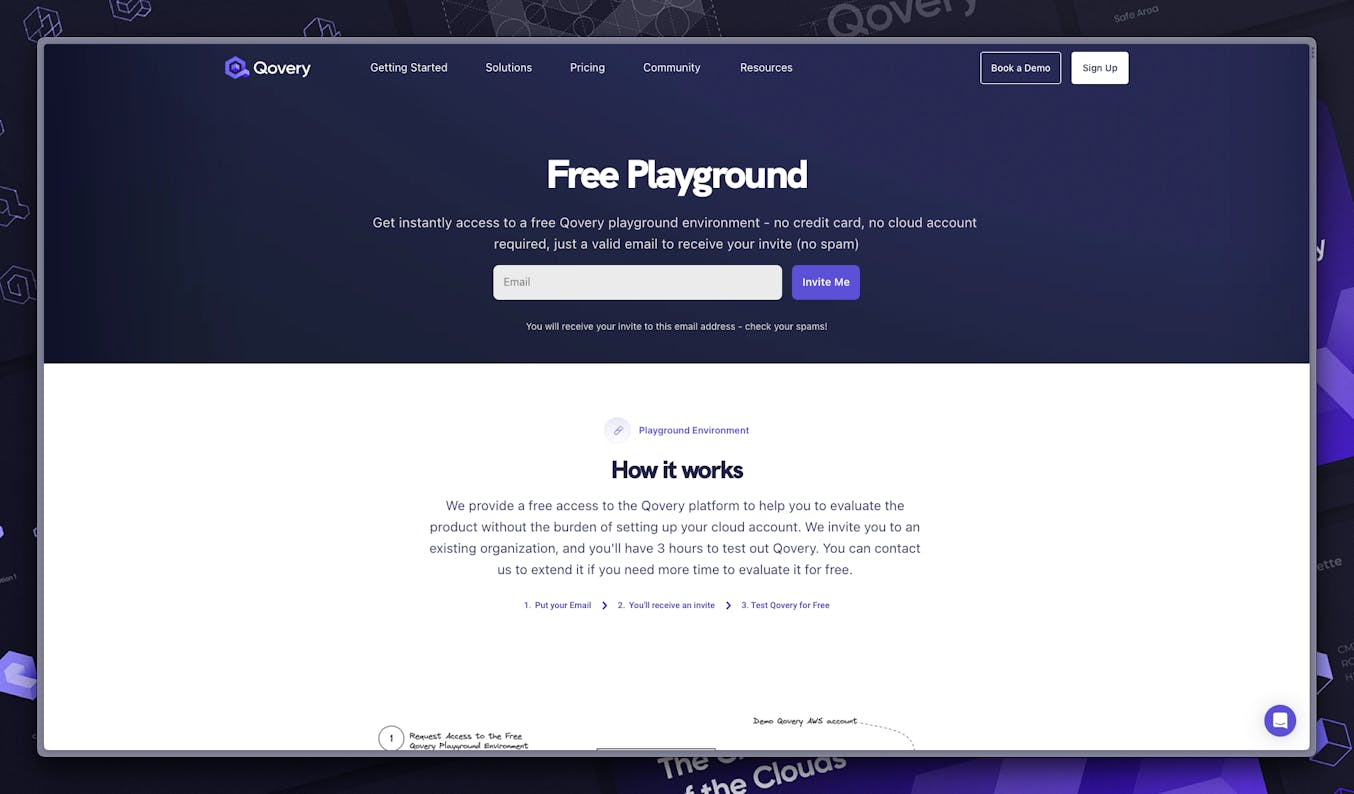 We understand that three hours might not be enough to fully grasp the depth and breadth of the Qovery platform. If that's the case, don't hesitate to contact us. We're more than happy to extend your free evaluation period to ensure you have all the time you need to appreciate the platform's potential.
Why the Qovery Playground?
The motivation for the Qovery Playground lies in our desire to make the evaluation process as simple and hassle-free as possible. It's a direct response to the constraints and impediments that often deter individuals and organizations from trying out new platforms. We aim to circumvent these limitations by eliminating the requirement of an AWS account or a credit card and replacing it with an easily accessible and user-friendly environment.
Limitations of the Qovery Playground
While we're excited about the Qovery Playground and its potential, we also recognize that it isn't a fully-fledged version of Qovery. The playground environment gives you a sneak peek into what's possible with Qovery, but some advanced features might not be accessible in the free version.
However, these limitations do not detract from the immense value you can derive from this playground environment. It still offers a near-complete Qovery experience, providing you with a firsthand perspective of our platform's capabilities and its seamless integration with AWS.
Let's go
In conclusion, the Qovery Playground is designed to break down barriers, foster learning, and enable you to explore the vast world of Qovery. With the playground, we're confident that you'll gain a clearer understanding of the value and advantages of Qovery. So why wait? All you need is a valid email address, and the Qovery Playground is yours to explore. Get started on your Qovery journey today!
Check out the Qovery Playground
Your Favorite Internal Developer Platform
Qovery is an Internal Developer Platform Helping 50.000+ Developers and Platform Engineers To Ship Faster.
Try it out now!