Company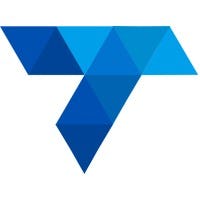 Tint
Tint empowers tech platforms to sell more by embedding unique insurance and guarantee products that protect their end-users. Tint's product provides everything needed, from software to access to insurers to compliance. All are available through a simple API and a no-code app.
---
Headquarters
San Francisco, United States
---
---
---
What are the main benefits Qovery gives you?

Qovery helped us in a critical shift for our growing engineering team and allowed us to cut our compliance journey by weeks if not months. The team was dedicated and engaged to the success of our project, and genuinely attentive to our feedback.
Also, they're all fun and easy-going, I enjoyed every meeting, and can't wait to work with them again!
Why would you recommend Qovery and for whom?
Qovery is the perfect Platform-as-a-Service for companies that want to focus on their core business while still benefiting from a state-of-the-art developer experience.
Final Word
They absolutely didn't corrupt me with some quality goodies to say that. #hydroflask