Company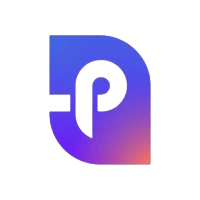 Promis
Promis is an InsurTech company for millions of licensed professionals. They using cutting-edge technology to provide people with personalized coverage in 30 minutes for the next 30 years.
---
Headquarters
Paris, France
---
---
---
Key challenges
- Operational limitations on the infrastructure due to a redesign of their application and technical architecture - Need to move out from a PaaS to IaaS for flexibility and compliance reasons - No time or Ops resources available in their current growth phase
---
Solutions
- A turnkey solution to quickly deploy and run projects on Scaleway - Easily deploying and running a monorepo in production - Environments on-demand at a click to ship faster
---
Key results
- A production-ready infrastructure in a few minutes instead of weeks - Better flexibility and control of the infrastructure, ready to scale - Huge time savings on the deployment cycle
What were the challenges you faced before meeting Qovery?

We started on Heroku for the simplicity of use, allowing us to quickly validate our product and onboard our first users.
We then started to grow our user base and we had to quickly review our technical architecture, which had become much more complex with the release of our V2 platform, as well as the rewriting of our entire technical tack (using Node.JS on the backend side).
Our first challenge has been to face some of the operational limitations we have encountered on our PaaS with the growing complexity of our code.
It was also at this time that I felt that we needed more control and transparency on our infrastructure. We wanted to really understand what happens behind the scenes and how we could optimize it, but also overcome the few operational limitations we could have on the scaling phase. Above all, we wanted to work with a European Cloud provider for compliance reasons.
That's actually a quite challenging time for a growing company like ours, where we have to focus on the product and the value we bring to our customers
We ended up identifying Scaleway as the perfect Cloud partner. The problem was that considering our Ops knowledge into the team and the rate of growth we had to support, deploying and running our apps on Scaleway would probably take us several weeks. We didn't have the time or the resources to be able to start and scale on Scaleway. That's when we heard about Qovery, which was the perfect match to quickly migrate, deploy and run all our apps in production on Scaleway.
What are the main benefits Qovery gives you?
It saves me a lot of time! Deploying my monorepo in one click was something super powerful. Having a monorepo and being able to provision different servers, manage the right environment variables on the right group of servers, to manage the different branches by projects; all this has been game-changing in my day-to-day operations.
Besides, Qovery supports Docker files in a such way, which was a great advantage for us because that fits perfectly with the way we manage all our libraries today. That has definitely accelerated our adoption of the product.
Finally, the quality of the exchanges with the Qovery team (expertise and reactivity to our requests) was really great to support our setup and the way we have adopted the product even more efficiently.
What feature appealed to you the most when you first used Qovery?
Definitely the environment variables. Both being able to have things in secret and others not. So to have the right level of security, which is extremely important considering our business activity and the data we manage, but also to have enough flexibility on the other variables.
Besides, Qovery's architecture is based on 3 levels (Projects, Environments, and Applications) which allow us to put the right variables at the right level and therefore not to have to duplicate them 452 times when we have to redeploy other branches. It's such a time saver!
Finally, everything that is Alias and Overrides is super original things in the approach of Qovery's product and which brings a lot of value in our use.
What would you advise to someone who has been in the same situation as you but never tried Qovery?
First and foremost, for anyone who has questions about managing and optimizing their Ops, it's worth talking to the Qovery team.
Beyond the huge time saving and flexibility that the product brings to our day-to-day operations, I would say go for it now because at the stage Qovery is at today, it's the perfect time for a growing startup to have a maximum of listening and expertise at disposal and a super reactive team (that answers even on Sunday 😁).

How would you define Qovery if you had to talk about it around you?
For me, Qovery is the next-gen tool designed for tomorrow's software, with the right abstraction layer for growing dev teams with little Ops knowledge and maximum flexibility to further control and support scaling apps.